Event
Dudley Benson: A Wedding
Special events
Past event
Bayleys Knight Frank Foyer
FREE
'Dudley Benson is the most fascinating musician to have emerged in this country in the last ten years.'
– Grant Smithies
Don't miss Christchurch-born composer and performer Dudley Benson's first performance in his home town in over six years!
One of New Zealand's most innovative musicians, Benson will activate the NZI Foyer for a dynamic, experimental performance in which he will marry himself to the land. Expect highlights from Benson's two critically-acclaimed albums Forest: Songs by Hirini Melbourne (2010) and The Awakening (2008) to feature in the narrative, as well as new work from his forthcoming third album, Zealandia. A Wedding is a bold and visceral declaration of our relationship with the land, expressed through engaging pop music.
Related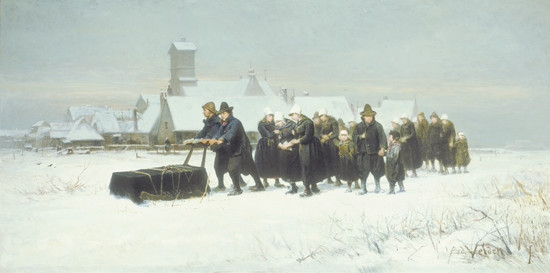 Petrus van der Velden's The Dutch Funeral 1875
If I don't watch at least three films a week, my life starts to feel unsettled. Five is a good average to see me through, but above all at least one of these films must be terrifying.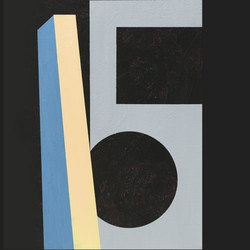 Fifteen is our birthday party (guess how old we are…) and it's less than two weeks away! It's also the opening event for Tony de Lautour's US V THEM, which is our big winter exhibition. We asked curator Peter Vangioni and visitor programmes coordinator Amy Marr what they're most excited about in the incredible line-up for this grand birthday bash.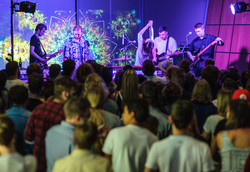 Now's your chance to help create a cool event for you and your friends!
The Mix is Christchurch's Art Gallery bi-monthly late-night event – an interactive mix of art, music, film and good people. We want to run a Mix designed, curated and for under 18s – ReMix.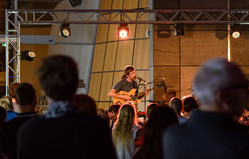 In early March we were lucky enough to have the incredibly talented Grayson Gilmour performing at the Gallery, supported by the equally talented Purple Pilgrims and New Dawn. I love these gigs, but there is a lot of work to be done behind the scenes to make sure that, by the time the public walk in the door, the foyer is gig ready. The process normally feels like a long, slow marathon with a sprint at the final corner. So here's a guide to how you too can get the NZI Foyer gig-ready in five (or six) easy steps.