Event
Delaney Davidson Presents Ship of Dreams
Special events
Past event
Bayleys Knight Frank Foyer
$25 per person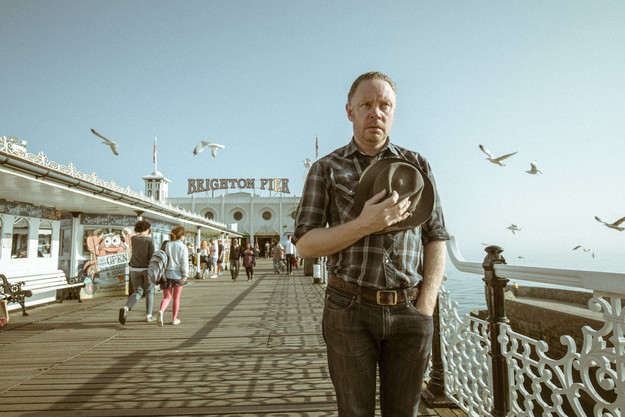 Delaney Davidson brings you his latest Magic Lightbox installation, Ship of Dreams, his latest suitcase of collections from deepest Romania, Hamburg and the salt marshes of Maldon. Using his unique and compelling live music as the soundtrack to his own short films, woven in the style of David Lynch, Bella Tar and Murnau, Delaney transports us into a flickering realm of Grimms fairy tales, Expressionist cinema, Brechtian epic theatre, forgotten values and lost stories. Delaney has set up his show with an incredible cast, including members of Hamburg's esteemed Thalia Theatre, radical photographer Miron Zownir, underground legend Reverend Beatman, long-time film collaborator Chris Martin and emerging playwright and actor Hester Ullyart.
He will also be performing songs from his latest album Shining Day with a hand picked band featuring SJD (who also co wrote songs on the record), friend and collaborator Anita Clark, and multi-talented percussionist Chris O'Connor (Phoenix Foundation).
"A Chillingly Superb Album" Nick Toczek - R'n'R Magazine. UK "A shining example of great songwriting and undoubtedly an album you'll return to often". Karl Puschmann - NZ Herald "..these songs rock, roll, get mud all over them, brush it off and start again." Nick Bollinger - RNZ "I saw him at Womad frighten children.. it was wonderful" Graeme Hill - NZ Herald
7:30pm - Doors open (Three Boys Bar serving Three Boys Beer, Greystone wines and Karma Cola sodas)

8pm - Delaney with SJD, Anita Clark and Chris O'Connor playing tracks from his latest album Shining Day.

9pm - Delaney Davidson presents Ship of Dreams.
Related
The Collection
I hit browse and there it was. The collection. I had slowly built up both a resistance and a feeling of attachment to this collection. Stuffy musty rooms from 1986. Quiet and fresh white walls when it was raining outside. Sunshine on a book through the window on a late-winter afternoon. Christchurch. This collection I recognised instantly, and I felt the repulsion as well as the comfortable feeling.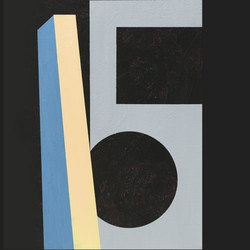 Fifteen is our birthday party (guess how old we are…) and it's less than two weeks away! It's also the opening event for Tony de Lautour's US V THEM, which is our big winter exhibition. We asked curator Peter Vangioni and visitor programmes coordinator Amy Marr what they're most excited about in the incredible line-up for this grand birthday bash.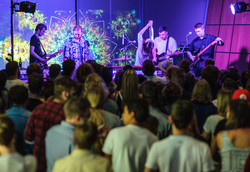 Now's your chance to help create a cool event for you and your friends!
The Mix is Christchurch's Art Gallery bi-monthly late-night event – an interactive mix of art, music, film and good people. We want to run a Mix designed, curated and for under 18s – ReMix.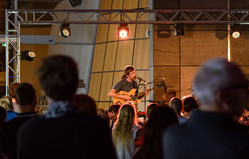 In early March we were lucky enough to have the incredibly talented Grayson Gilmour performing at the Gallery, supported by the equally talented Purple Pilgrims and New Dawn. I love these gigs, but there is a lot of work to be done behind the scenes to make sure that, by the time the public walk in the door, the foyer is gig ready. The process normally feels like a long, slow marathon with a sprint at the final corner. So here's a guide to how you too can get the NZI Foyer gig-ready in five (or six) easy steps.