Exhibitions
Events
On display
Art About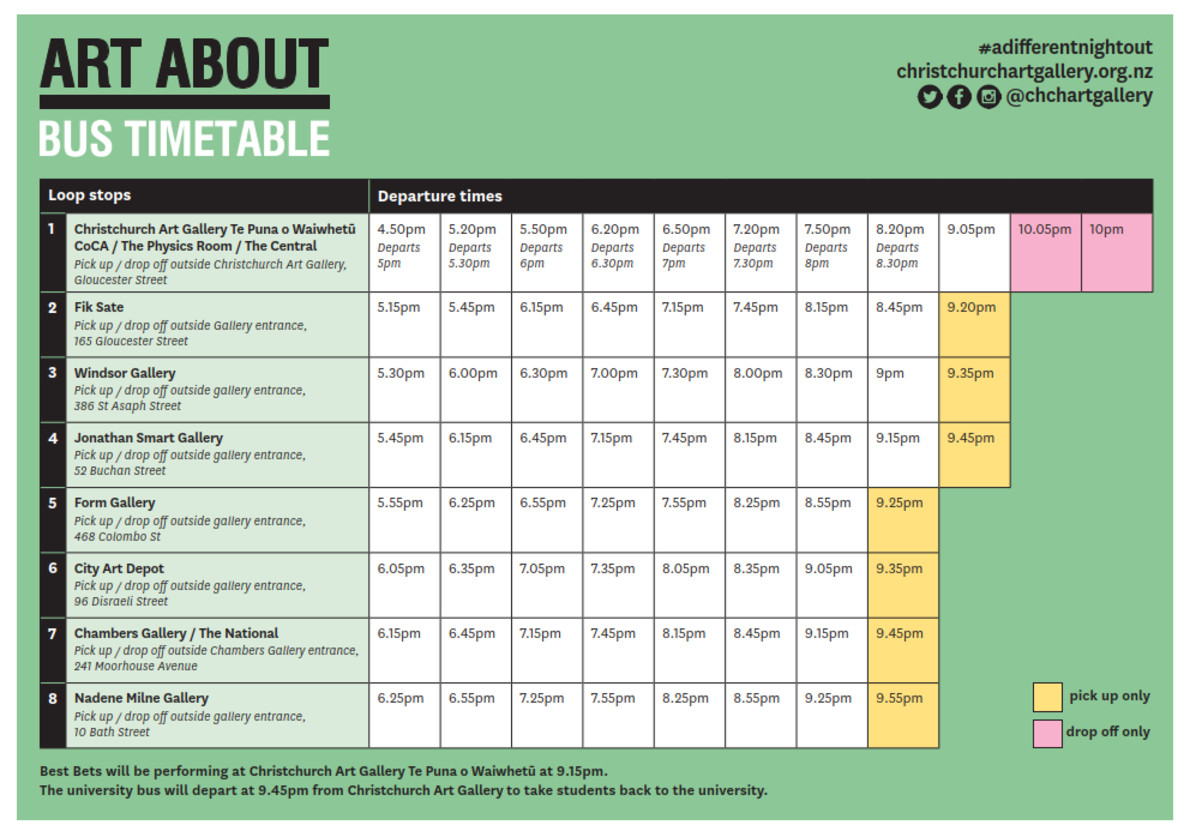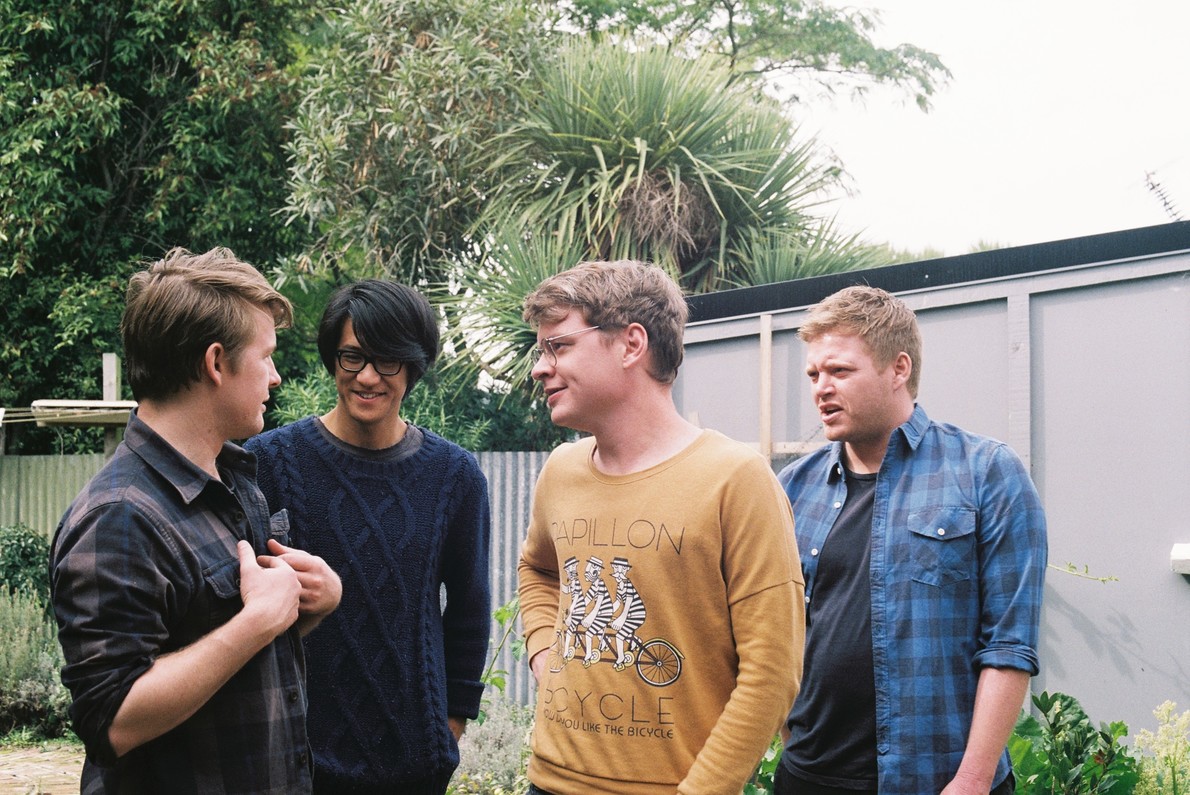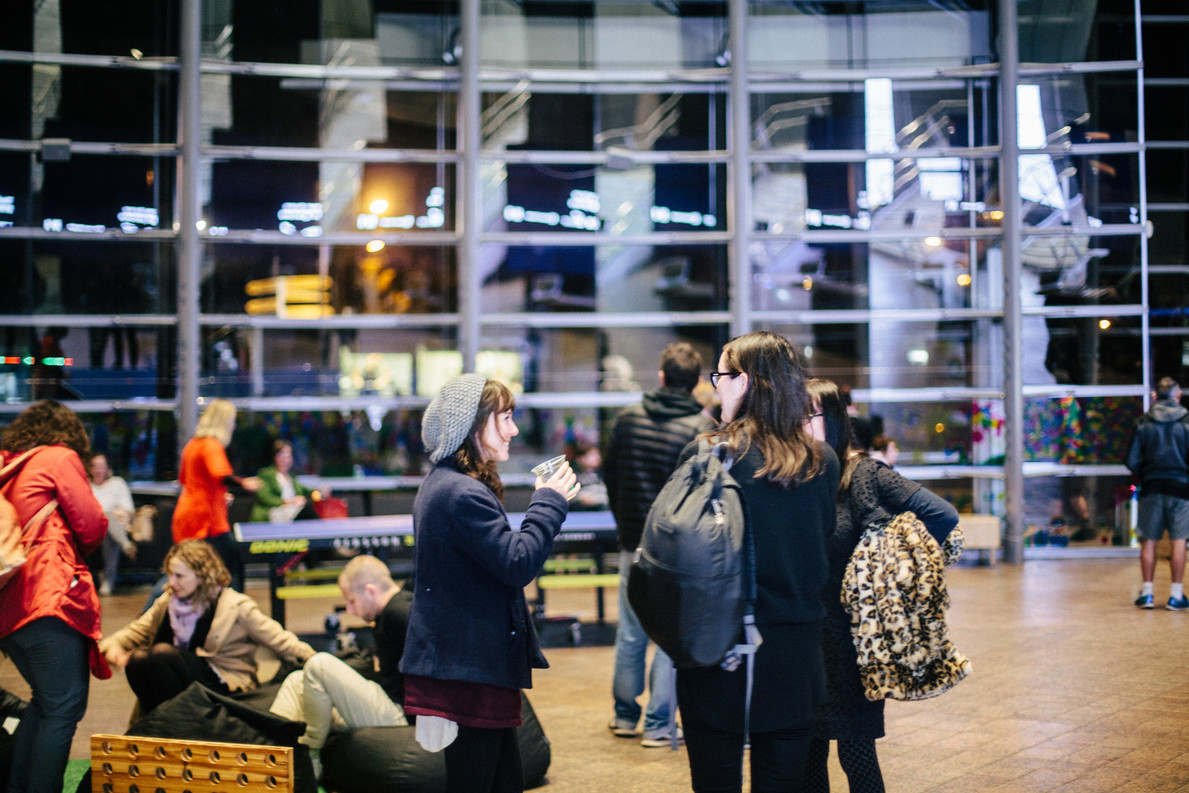 Event
Past event
Christchurch Art Gallery Te Puna o Waiwhetū
Free
Join us for a colourful celebration of art in Christchurch and enjoy a #differentnightout exploring the Christchurch art scene and institutions with free hop-on hop-off shuttle buses!
Whether you're a novice art lover or a seasoned expert, come and enjoy a drink, snack, live music and have a #differentnightout exploring our central Christchurch galleries.
Christchurch Art Gallery events include:
Pop up garden bar and food trucks all night
5:30pm - Gordon Walters New Vision: Revelation and Reassessment - a talk by Professor Laurence Simmons (Media and Communication, University of Auckland)
6:15 and 7:15pm - 2 mystery tours
9.15pm - Local band Best Bets will be playing in the Bayleys Knight Frank Foyer
Transport:
This year there will be shuttles running from 5pm to 10pm with an early shuttle leaving the fine arts school in Ilam at 4:45pm.
Other galleries include:
Christchurch Art Gallery Te Puna o Waiwhetū
The Physics Room
CoCA - Centre of Contemporary Art
The Central Art Gallery
Chambers
Nadene Milne Gallery
The National
City Art Depot
Windsor Gallery
Form Gallery
Jonathan Smart Gallery
NZ artbroker
Fiksate