1931
Linocut
Presented by Rex Nan Kivell, 1953
350 x 230mm
94/236
Cats were a particularly favourite subject of Eileen Mayo but all animal and botanical subjects were a constant source of inspiration for her. She illustrated several books on nature subjects, including the monumental The Story of Living Things and Their Evolution (1948). A major influence on Mayo was Claude Flight, under whom she studied the linocut technique at the Grosvenor School of Modern Art in 1928. She exhibited regularly with the British Linocut exhibitions held in London between 1929 and 1937. Mayo emigrated to Sydney in 1953 and settled in New Zealand in 1962. She taught at the University of Canterbury School of Fine Art from 1967 to 1972.
There is an information sheet available about this work.
Related reading: Beasts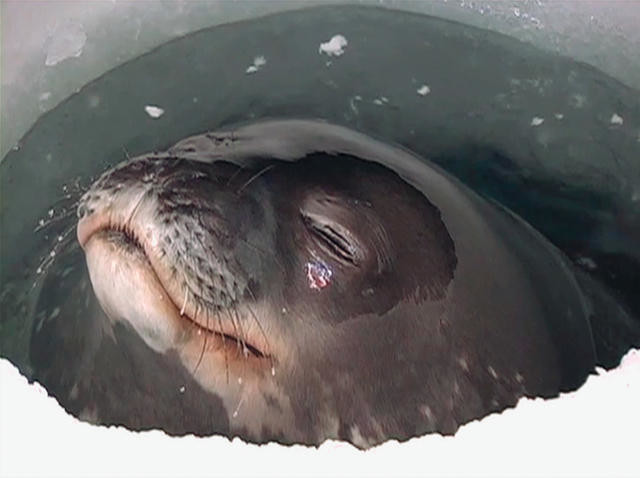 A seal breaks through the ice and begins oxygenating; slowly opening and closing her eyes as she fills her lungs with air. Weddell seals live and breed on the ice shelves around Antarctica, further south than any other mammal on the planet. They move between holes in the ice to hunt, and have been recorded holding their breath for up to ninety-six minutes. Connie Samaras made this video while on a residency in Antarctica. Like many of her works, it invites us to consider the two-way dependency of our relationship with the environment, the fragility of the body and our tenuous grip on survival.
(Te Wheke, 2020)
The images shown here are stills taken from the video.