What We Never Leave Behind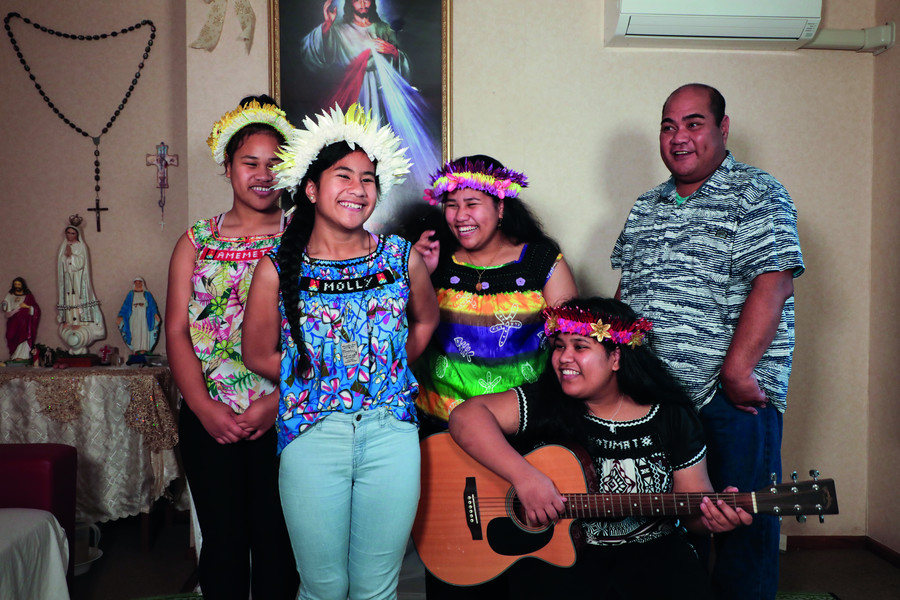 We sang the national anthem every morning before school. Our tiny white business shirts ironed and tucked in by our mothers, our striped red and black ties straightened and pinned to our chests. Across the large concrete plane that constituted both playground and football field, we lined up in two large groups and stood next to our peers before a five-metre flagpole that bore the flag of our nation: the Arab Republic of Egypt.
My country
My country
My country
I pledge my love
and my heart
to you
It's hard to pinpoint exactly when a national anthem becomes embedded in our psyche. From infancy, we seem to absorb the words that constitute citizenry. Our ears perk up when the first notes are played, and, like model civilians, we are expected to stand and sing, the swell of patriotism coursing through our veins. Much like a flag, an anthem tells a story of a country and its people. Or at least it's intended to. Often it falls short, presenting instead an idyllic portrait, a perfect family photo to frame on the wall and show off to guests when they arrive.
You see it most clearly in sports stadiums, where national anthems often play before the start of a rugby match; the crowd stands instinctively and roars in unison with the players lined up before an imagined flagpole. The opposition meanwhile waits their turn in respectful silence. But is that the only anthem? How much is the All Blacks' haka a part of our collective consciousness, invoking the same sense of pride and knowing whenever we watch it on our screens, more so when we see the world peering back in awe and admiration? That, too, is an anthem.
When I reminisce on my youth in Cairo, the summers spent at my grandmother's house surrounded by aunties and cousins, My Country My Country fails to encapsulate the feelings of joy and longing I hold for my first home. Instead, I search for the other anthems I grew up with, the chosen melodies that evoke the deeply rooted overtures of sentimentality and belonging.
You would be hard pressed to find an Egyptian who can't sing the refrain to Abdel Halim Hafez's Sawah, even forty years after the artist's death. It still plays regularly on the radio, in restaurants, at weddings, on road trips and, in my case, on summer nights spent with my mum's family, sipping tea and singing with our hearts open. It is what I long for most vividly, the memory of the August heat building sweat across our foreheads as we launch from one verse into another, my cousin Amr playing tabla on an upturned bucket, my youngest aunt Neveen holding her niece's hands in the air as they both sway with the slow burn of Halim's mournful baritone.
If my lover finds you
Send her my regards
Tell me about her
golden skin
What distance has
done to her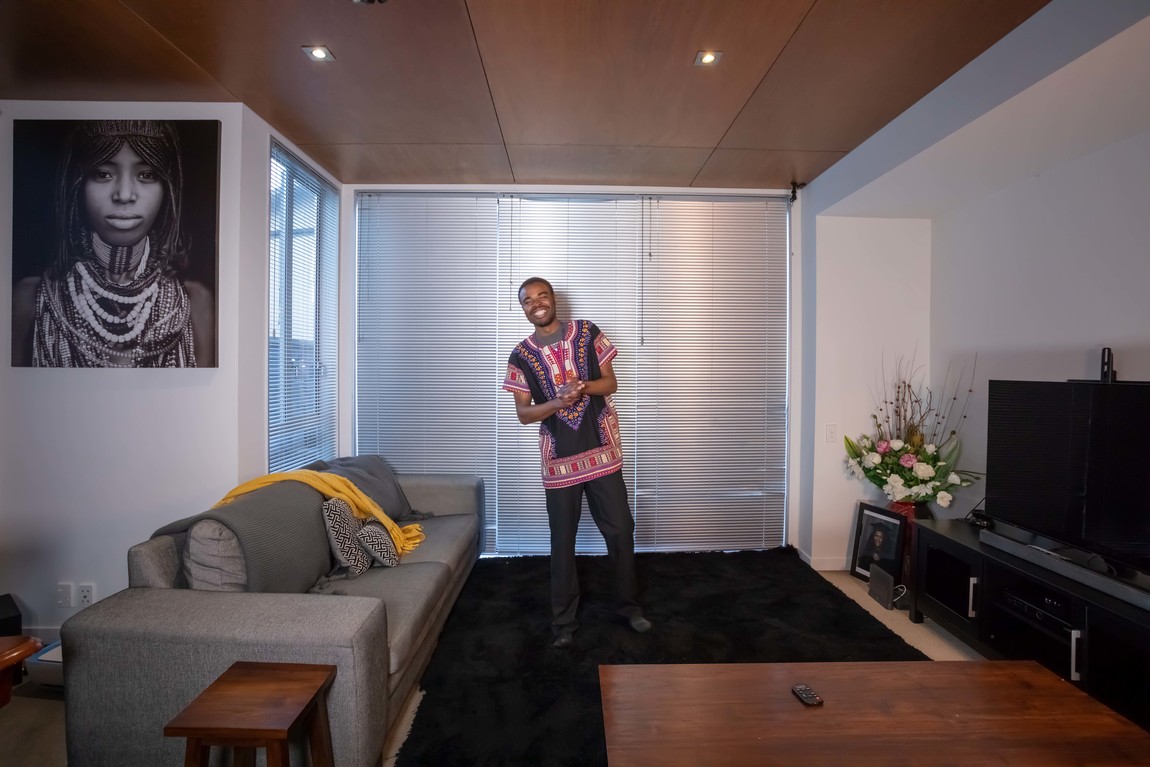 Similarly, in the years I spent away from New Zealand, it wasn't God Defend New Zealand that brought tears to my eyes when I thought about home. Instead, it was my ears catching the refrain of Bic Runga's Sway in a café in London, and finding myself overcome by the sudden onset of nostalgia. A sweet guilt that I'm so far away from all the people and places that made me.
Say you'll stay
Don't come and go
Like you do 1
And it doesn't matter how many times I hear it, I can never make it through Dave Dobbyn's Welcome Home without tears crawling from the corners of my eyes. The quiet humility of Dobbyn's ode to refugees and new migrants feels like a personal conversation with me. It reminds me of Ahmed Zaoui's painful and persistent journey to make a place for himself and his family here, softening the rigid hearts of many who watched him through suspicious eyes. It speaks to a New Zealand that's often hard to articulate, like a beautiful heartbreak or an unceremonial warmth that I only understood once I was halfway across the world again.
Welcome home
See I made a space for you now
Welcome home
From the bottom
of our hearts 2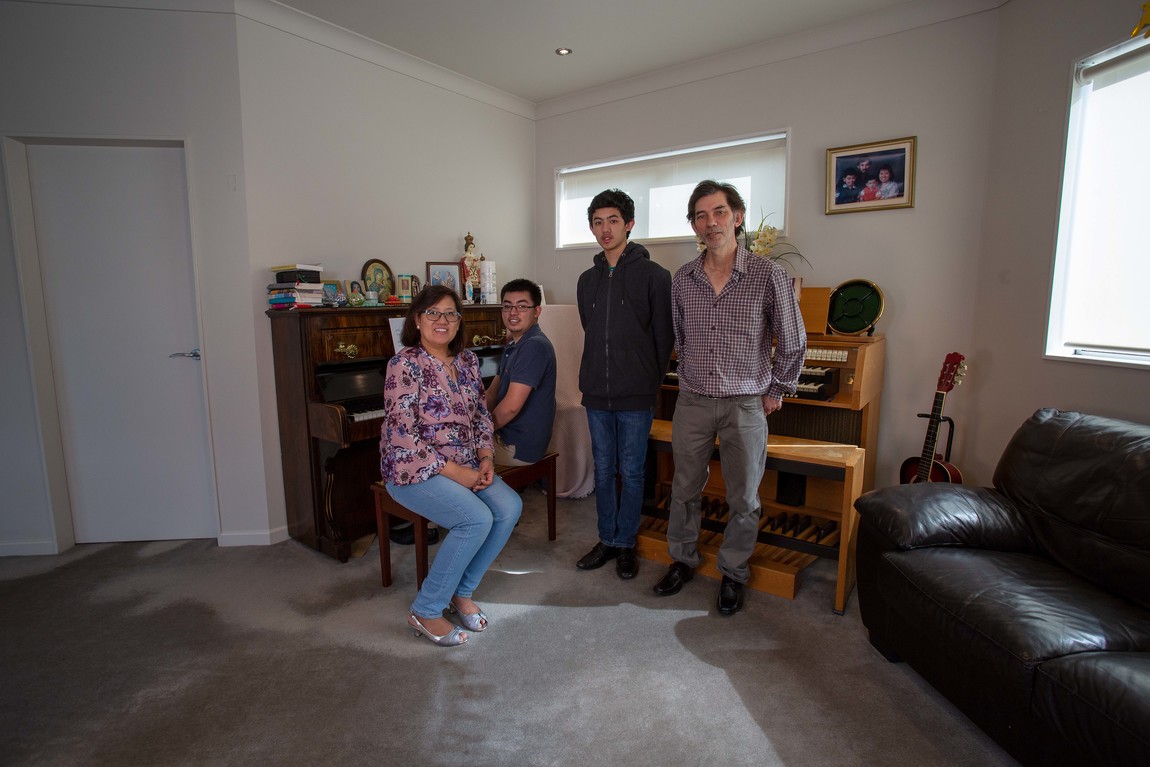 Olivia Webb's video installation Anthems of Belonging speaks directly to this search for belonging, posing questions of what constitutes an anthem, and who is and isn't represented by our official narrative.
Webb invites us into the living rooms of five New Zealand families. They serenade us with deeply personal and reflective songs from five different parts of the world. Each song carries the weight of a culture and a history that breathes through words and melodies. Each speaks to longing, heartbreak and sweetness.
We hear the Samson-Godinez family chatting awkwardly off screen as they ready themselves to step in front of us and begin to sing a hymn that could only have been written in Christchurch.
God of all nations
Guard, make free
From quake, despair,
Your pow'r all fair
God may you keep
New Zealand my home
Under a spiral staircase and a flowery backdrop, the Faulalo/Bull family weaves Samoan refrains sustained by Dad throughout, overlain with English verses celebrating life, culture and ancestry. Each member of the family brings a part of themselves to the patchwork, dressed in their favourite home attire (complete with slippers), taking turns to lead the harmonies, their voices diverging and converging like waves. The result is both intricate and serene, giving all six the space to unite and depart, a homecoming that invites, but does not impose.
We sing we dance we throw our shoes
The noise conjoined
with conversation
When you speak there's always someone to reply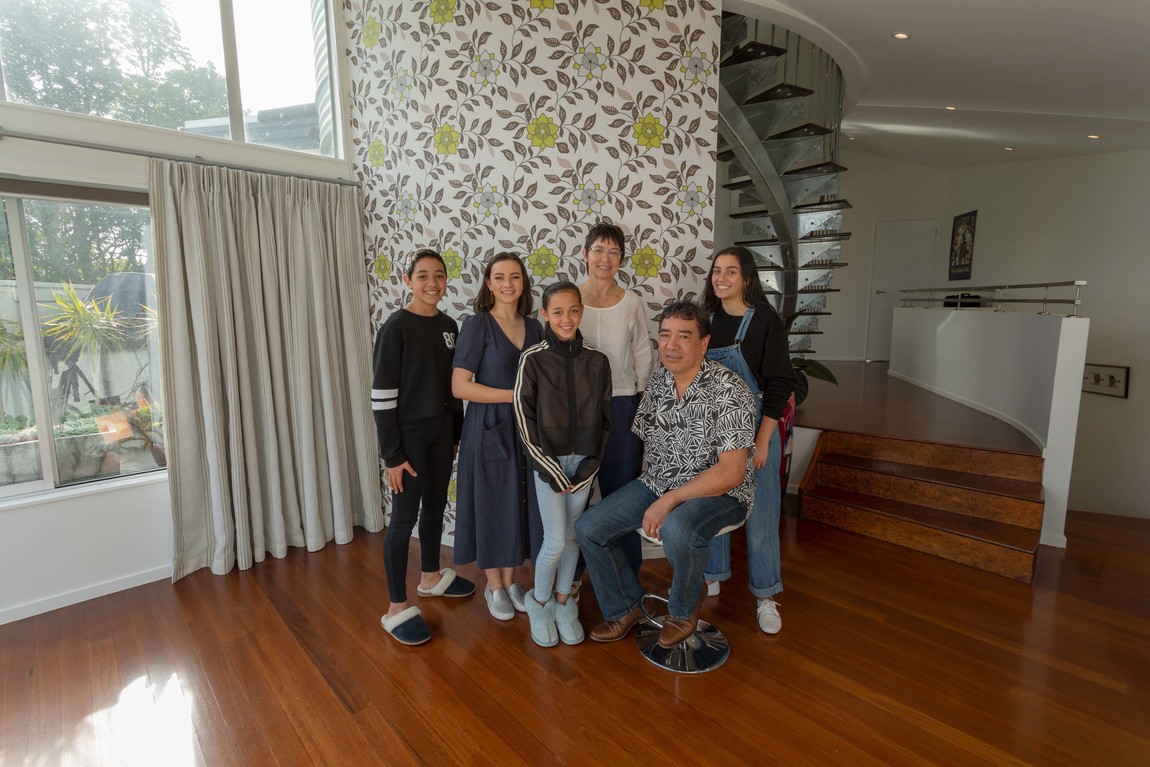 What makes these songs so profound is that they were written by the families themselves, in their own words, in their own languages. They were developed with Webb's guidance over the course of 18 months—encouraging each to think about what represents them as individuals and as families. In particular, the provocation asked them to think of what aspects of themselves they don't see in New Zealand's national anthem. What parts they would add, what small and personal offering they would like to bring, to gift the rest of us.
What comes forth is both simple and profound: love, unity, ancestry, history, grief and celebration. The ingredients of community, a collection of stories writing themselves into being. In the quirks and convictions of each writer/singer involved in this project is a lesson we can all reflect on, and a pathway for writing our collective story—as a patchwork of parts unique and dazzling.
The most captivating and revelatory of the songs comes from the Tiibins, a Kiribati-New Zealand family who sing and play together like they've done so all their lives. Their serene and sweet melodies hide the heartbreak in their message—a lament about the slow but inevitable destruction of their home through climate change. As sea levels continue to rise, the tiny island of Kiribati will be among the first to be submerged, taking with it the ancestral home of thousands, including the Tiibins.
And so they sing their plight into life delicately, reflecting instead on the family ties, language and stories they will be left to guard over, a torch that must never be allowed to go out.
Our hearts are filled with worry, fear and sadness
As we know the sea will continue to rise
Our future will drift through the
never-ending ocean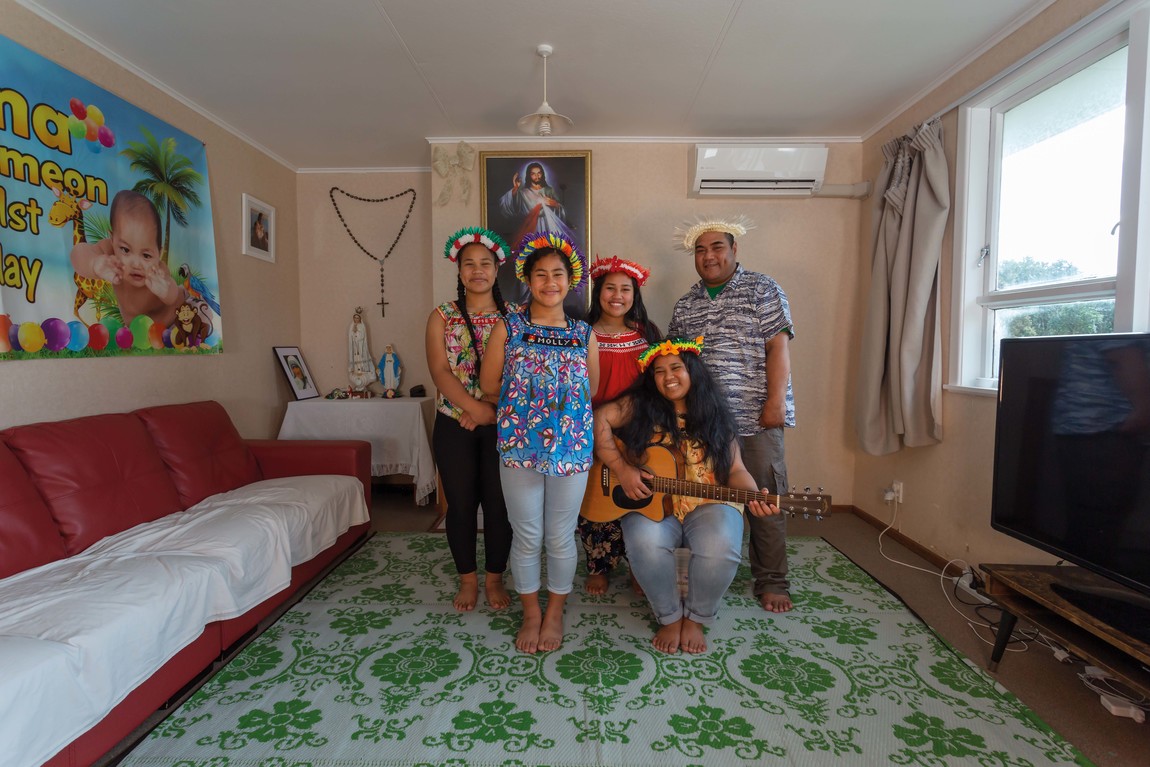 We often run towards commonalities when we think about multiculturalism; what we all already understand and agree on, to build foundations for a harmonious society. But does that strengthen us as a country, or keep our lives siloed and our interactions polite but mirrorless? Instead, what might happen if we not only embraced our differences, our subjective journeys and myths, but revelled in them?
I remember listening to former race relations commissioner Joris De Bres recount mournfully his upbringing as a child of Dutch immigrants, feeling the pressure to abandon his mother tongue in favour of acceptance into Pākehā culture. It reminds me of my own childhood, the arguments I had with my parents about speaking Arabic in the house, when all my siblings and I wanted to do was revel in the malleability of English and exchange the playground slang we bartered with all day.
Now I look back and feel resounding gratitude to them because, unlike so many of my immigrant peers, I'm still able to speak the language of my ancestors, to read the poetry of Mahmoud Darwish and Ahmed Shawqi, to float in the cosmic waves of Abdel Halim's youthful mawals and think about mesmerising love and soul-searing loss. I'm able to bathe in the anthems of my people. I fold them into my ribcage with all of their siblings: Sway, Welcome Home, Ka Mate, Pōkarekare Ana, Why Does Love Do This To Me, My Country My Country, God Defend New Zealand. They are all a part of me now, inseparable from the person I am today, and the people and places I carry with me into the future.