B.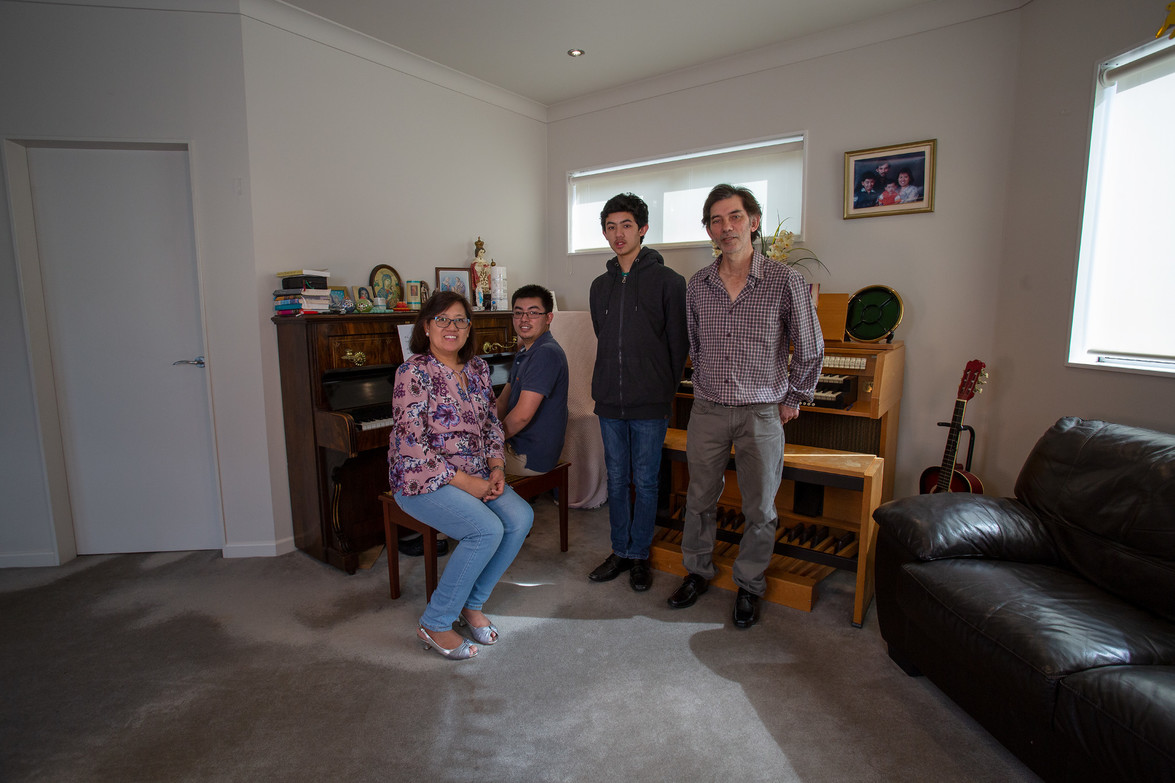 New Zealand, Our Home
Anthems of Belonging
The Samson-Godinez family
Filipino/New Zealanders
New Zealand, Our Home
Composed July 2018 – September 2019
For voice and piano/organ or other instrumentation, 1 min 30 sec
'God Defend New Zealand' began as a Christian hymn, becoming New Zealand's second national anthem in 1977. The Samson-Godinez family favour the idea of an anthem as a hymn – an uplifting song of thanksgiving and praise that sings of values and beliefs. The traditional style of this new composition echoes a community-oriented time; an inherently social music that comes to life when sung by a group or a family.
Their new song 'New Zealand, Our Home' is about some of the qualities of Aotearoa New Zealand that form a unique sense of identity and home. Their anthem begins by noting characteristics often identified with New Zealanders: loyalty, friendliness, familiarity, and an easy-going nature. The final two verses pair the beauty of the land with the wild and brutal forces of nature that can unexpectedly shift the earth beneath our feet, stirring a nation into action.
New Zealand, Our Home
Land to the south
To you we greet
With hearts in union
An anthem meet
Though none here royal
But spirit loyal
To neighbour to friend
To New Zealand my home
Land below stars to you we fly
And raise our eyes,
To cross in the sky
Reveal to all
Your wondrous shawl
Guests stand in awe
At New Zealand my home
Land under God
For you we ask thee
God of all nations
Guard, make free
From quake, despair,
Your pow'r all fair
God may you keep
New Zealand my home