B.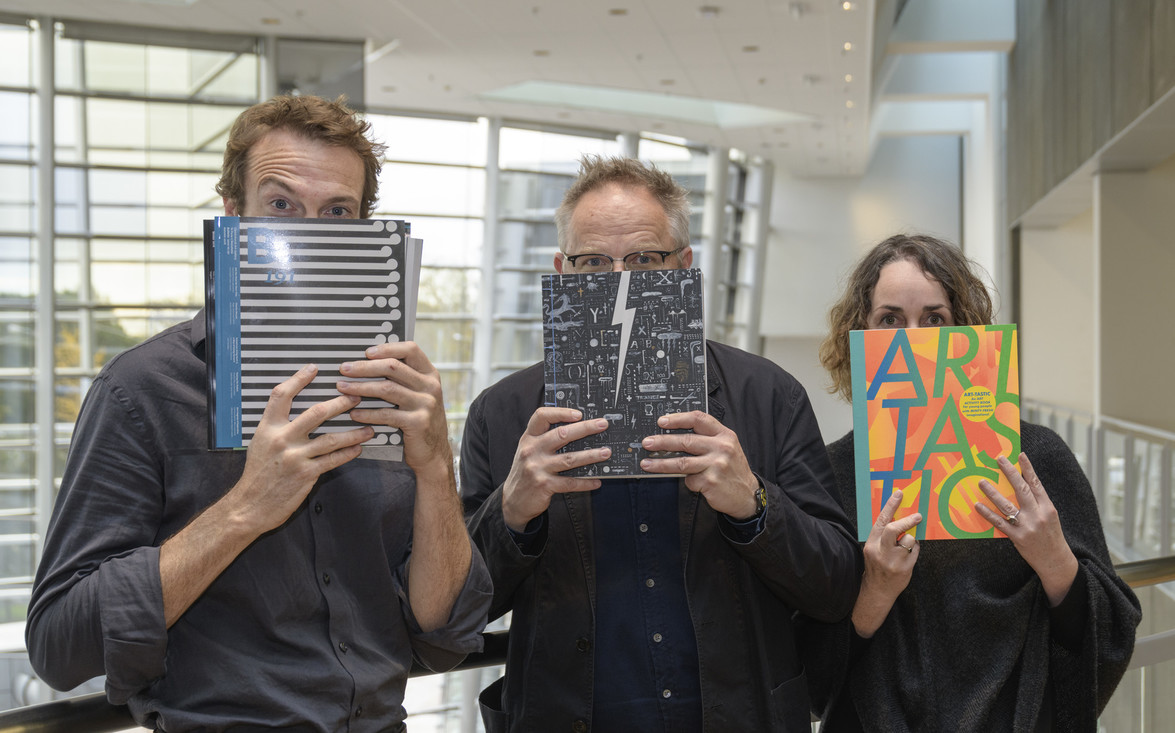 Christchurch Art Gallery scoops major Australasian design awards
Note
Congrats to our publishing team of David Simpson and Sarah Pepperle for a night of bests at the Museums Australasia Publication Design Awards at a gala event in Alice Springs last night. The Gallery won best magazine (Bulletin), best book (Us v Them: Tony de Lautour), best children's book (ART-TASTIC) and best in show (Us v Them)!
The MAPDAs are very competitive so we were absolutely thrilled to take so many accolades, especially the best in show. It's also particularly pleasing to receive these prestigious awards given that the design work for this magazine and ART-TASTIC were both undertaken by students and recent graduates from the Ilam School of Fine Arts. I'd like to again express our great appreciation and thanks for the partnership we have developed with them. We're saving the biggest hi-five for senior lecturer in design at Ilam, Aaron Beehre, who made them all happen.
Our publications are a great way to share our collections and keep in touch with a wider audience and, in the case of ART-TASTIC, to really engage with young people and get them interested in the world of art. And of course, you can buy all of them in the Gallery's design Store!