B.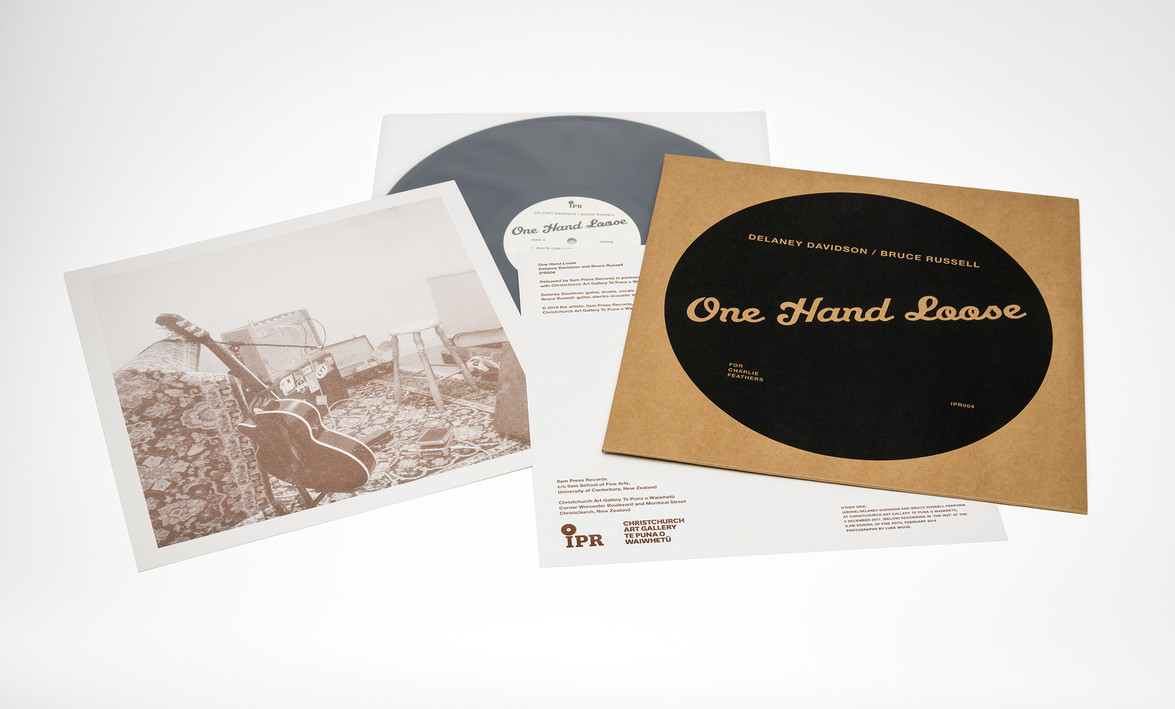 One Hand Loose
Note
Smoking twin-guitar free-form skuzz, metronomic neo-Kraut vamping, or loose-limbed hayriding hootenanny? One hand Loose is all of the above and more.
The Gallery recently partnered with Ilam Press Records to produce Delaney Davidson and Bruce Russel's tribute (paid in blood apparently) to the unsung king of rock'n roll; the man who taught Elvis how to sing with a microphone – Charlie Feathers.
Read more about it over on Bandcamp, or just get in to the Design Store and get your copy before they all sell out. Each limited edition, individually numbered, high-quality vinyl pressing of One Hand Loose has a scree-printed cover with two inserts including photographs and liner notes by Bruce Russell. And a digital download if you're that way inclined.
https://ilampressrecords.bandcamp.com/album/delaney-davidson-bruce-russell-one-hand-loose