B.
Open House – our opening (and reopening) exhibitions
Gallery
It's an open house. Come in. That's the simple message we'll be sending when the Gallery reopens later this year.
For months the Gallery has been home to a great many Civil Defence workers. But when it is returned to its other rightful users – that's you – the main event in the opening programme will put the emphasis on 'you' too. We are here will be your chance to make art in, and on, the Gallery walls. Sixty metres of wall space will be cleared for a sprawling, all-hands-on mural – a post-quake process painting that will be what the community makes of it. Change and momentum also define our second 'open house' show, a dynamic survey of new art from Christchurch titled Rolling Maul. Eighteen artists will appear in the show, but not all at once. Instead, every week, new works will go on view to create a dynamic and unpredictable picture of art here and now.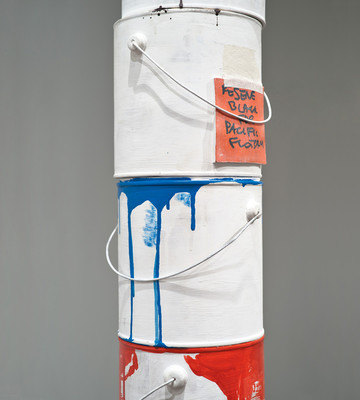 Upstairs, the Gallery's flagship collection exhibition, Brought to Light will be back, with many spaces completely refreshed. There's a complete rehang of the arcade and a focus show of British Modernism, starring the Gallery's much-loved L.S. Lowry. There's also a second life for parts of the architectural exhibition De-Building, with Peter Robinson returning to remake his awesome installation Cache.
The exact timing of our 2011–12 shows is still up in the air, but what's not in doubt is the variety. We hope to bring back two local favourites whose time on the walls was rudely interrupted. A Fantastic Art Venture examines the graphic and painted worlds of Leo Bensemann, while Van der Velden: Otira offers a journey through an incredible South Island landscape.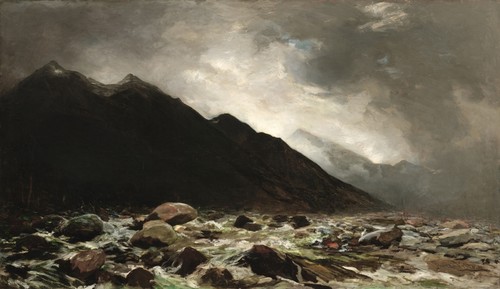 In a city where many of the usual children's activities are out of action, we're looking forward to launching Bad hair day, the latest of our exhibitions for kids. Then there's 10 Down: A Wayne Youle Survey, showcasing ten years of bright objects and bright ideas by the North Canterbury artist. And with debates about rebuilding and heritage revving up, keep an eye out for a cross-section of architectural studies and paintings from the collection – works revealing how dreams and values take shape in the built environment.
As never before, the Gallery will be a place to relax, reflect, remember and look forward. See you here.