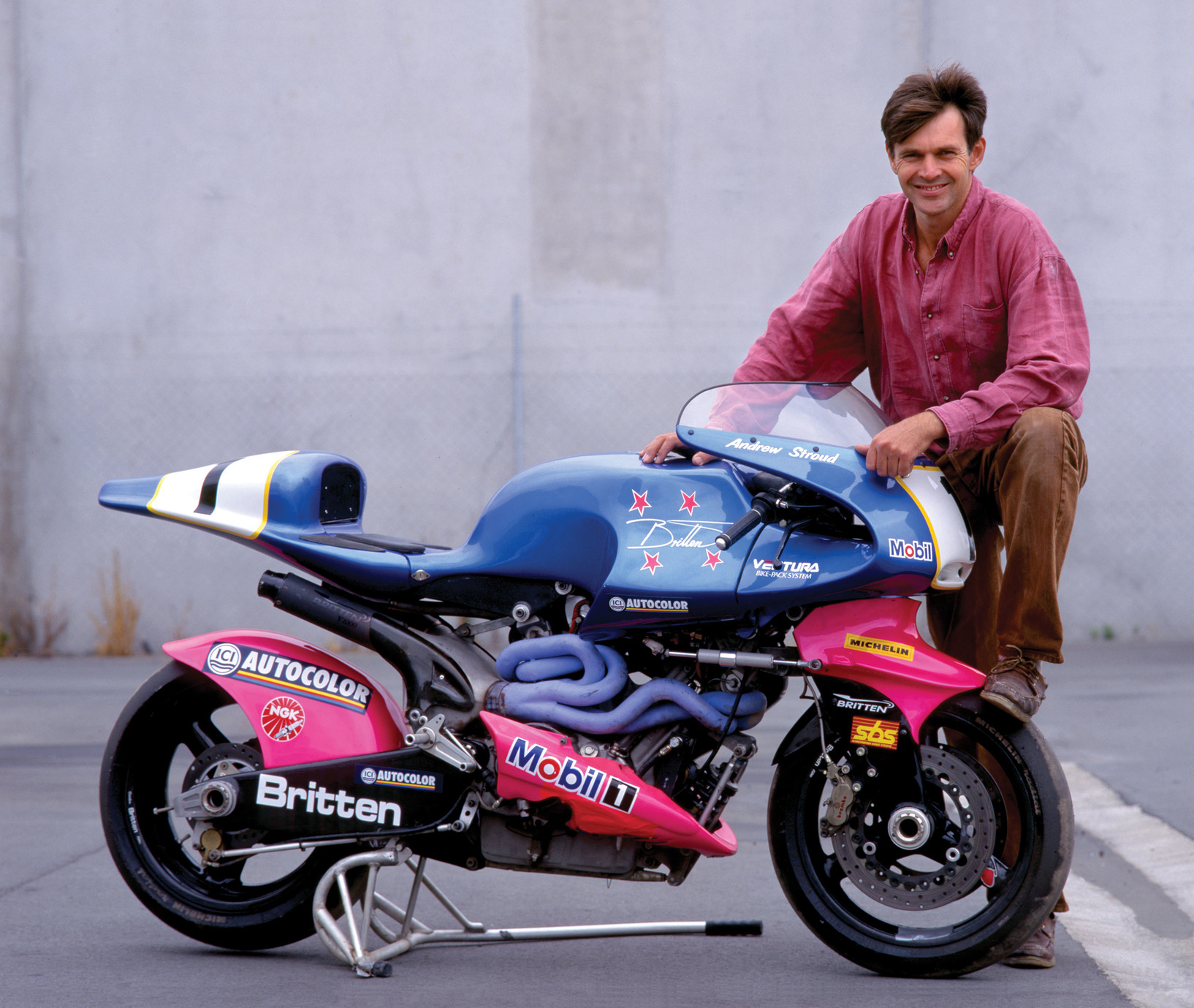 This exhibition is now closed
Billy Apple blurs the line between life and art with a new installation that celebrates the triumphant, record-shattering 1995 campaign of the Christchurch-designed Britten V1000 motorbike.
New Zealand conceptual artist Billy Apple has built his career on blurring the line between life and art. This new installation focuses on his other great passion – motor racing – and celebrates the achievements of John Britten, the visionary Christchurch designer whose small team created the world's most innovative motorcycle.
The Britten V1000 broke four world speed records and attained legendary status for its revolutionary 'frameless' design. Apple's exhibition features the actual motorcycle that took the world by storm during the 1995 British European American Racing Series, accompanied by text-based works celebrating that triumphant campaign.
Journalist Nick Ienatsch, who rode the Britten for an article in Sport Rider magazine in 1995, wrote of how the racetrack crowd ran to the pits to see and hear the bike start up: "I wondered if a NASCAR engine had just fired up; the Britten spewed sound like a fire hose gushes water." Have a listen for yourself of it idling and flying past.
Date:


16 July – 6 November 2016

Curator:
Felicity Milburn
Exhibition number:
1013