Digitised publications
Gerrit Dou room card
Download PDF
This room card was created for the exhibition Closer 16 December 2017 – 26 August 2018.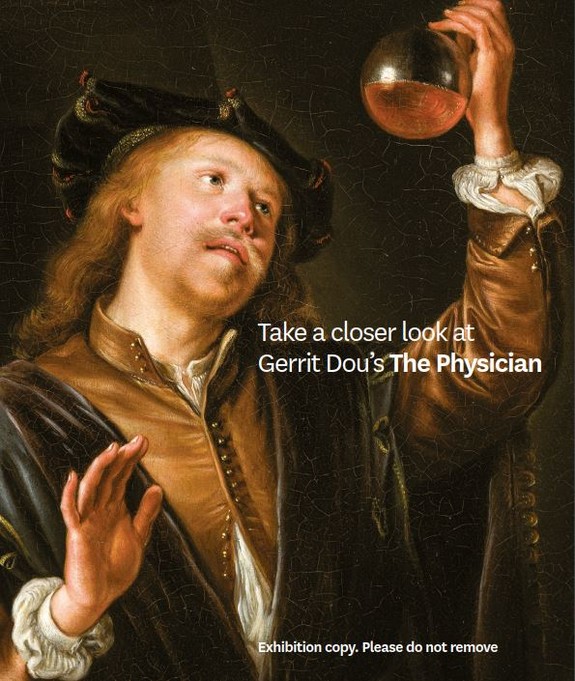 ---
Related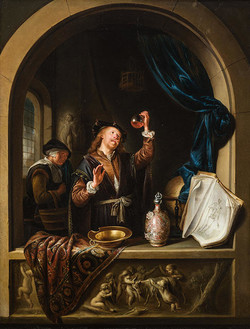 Gerrit Dou was a leading figure in Dutch painting during the 1600s – a period often referred to as the Golden Age. A pupil of Rembrandt van Rijn, Dou favoured painting interior scenes and his work is renowned for its minute detail and immaculate finish. In The Physician a learned man examines the contents of a flask thought to contain urine, a test frequently used to diagnose pregnancy in the seventeenth century. Although it is a small painting, it is full of symbolism: the putti playing with a goat in the frieze represents sinful pleasure and the medical book opened on a page featuring a human skeleton leaning against a shovel represents a gravedigger, a memento mori, or reminder of our own mortality.
(New Dawn Fades, November 2018)
Closer: Old Favourites, New Stories
New perspectives on ten of the Gallery's best-loved paintings.