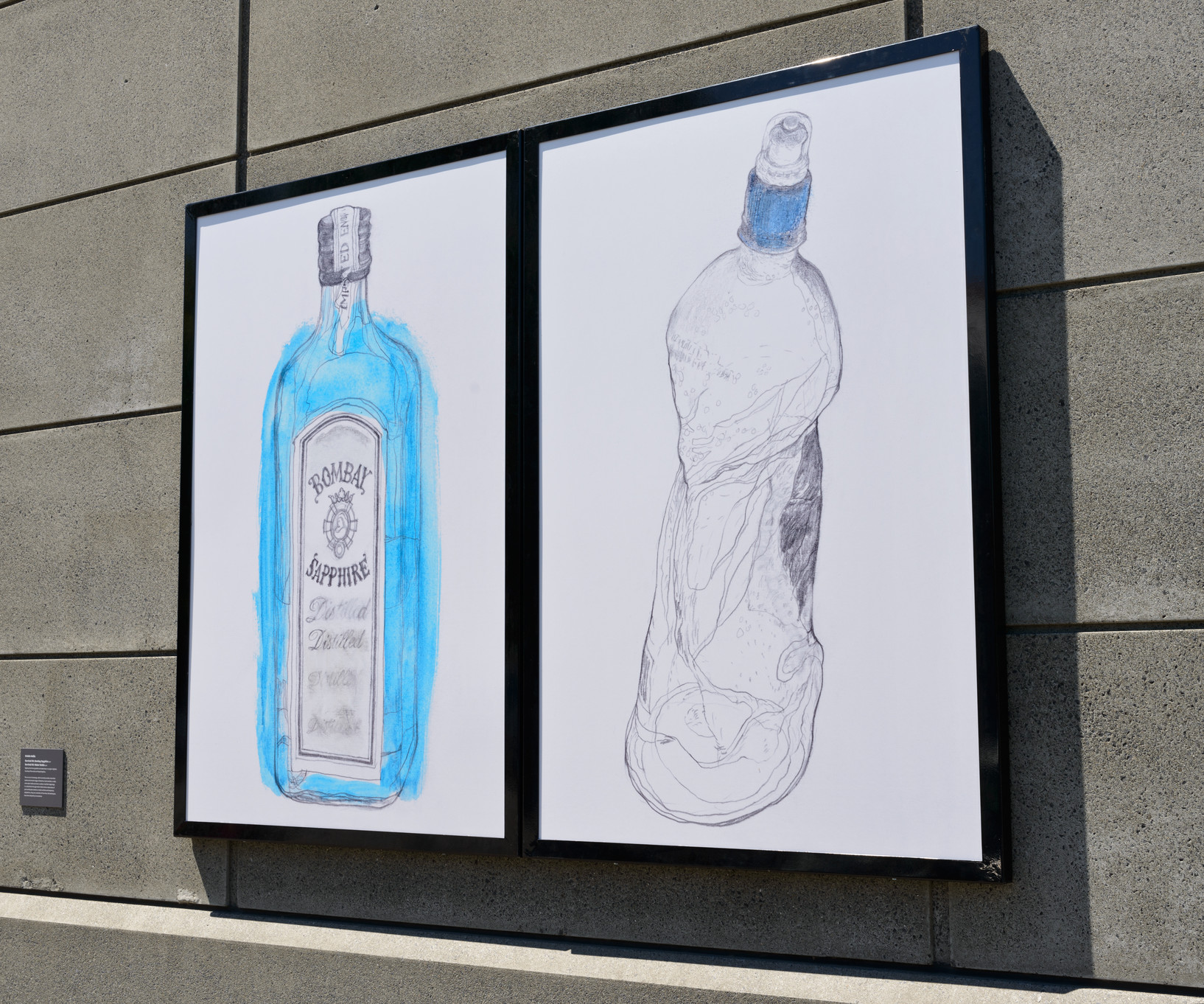 This exhibition is now closed
Drawings of two bottles - one of gin, one of water – grace the Montreal Street side of the Christchurch Art Gallery bunker in the latest offering in the Stereoscope series.
The Survival Kit drawings, which currently number more than twelve and include images of batteries, hand sanitiser, a radio, a hot water bottle and even a condom, had their beginnings in a sketchbook through which Kristin Hollis tried to make sense of post-earthquake existence. Small comforts and temporary adaptations, they are a reminder of how lives, like landscapes, have been shaped by circumstance.
Stereoscope is part of Outer Spaces, Christchurch Art Gallery's programme of exhibitions and events in the wider city.
Exhibition number 923
Date:


26 June – 23 July 2013

Curator:
Felicity Milburn
Exhibition number:
923

Part of
Related reading: Outer Spaces