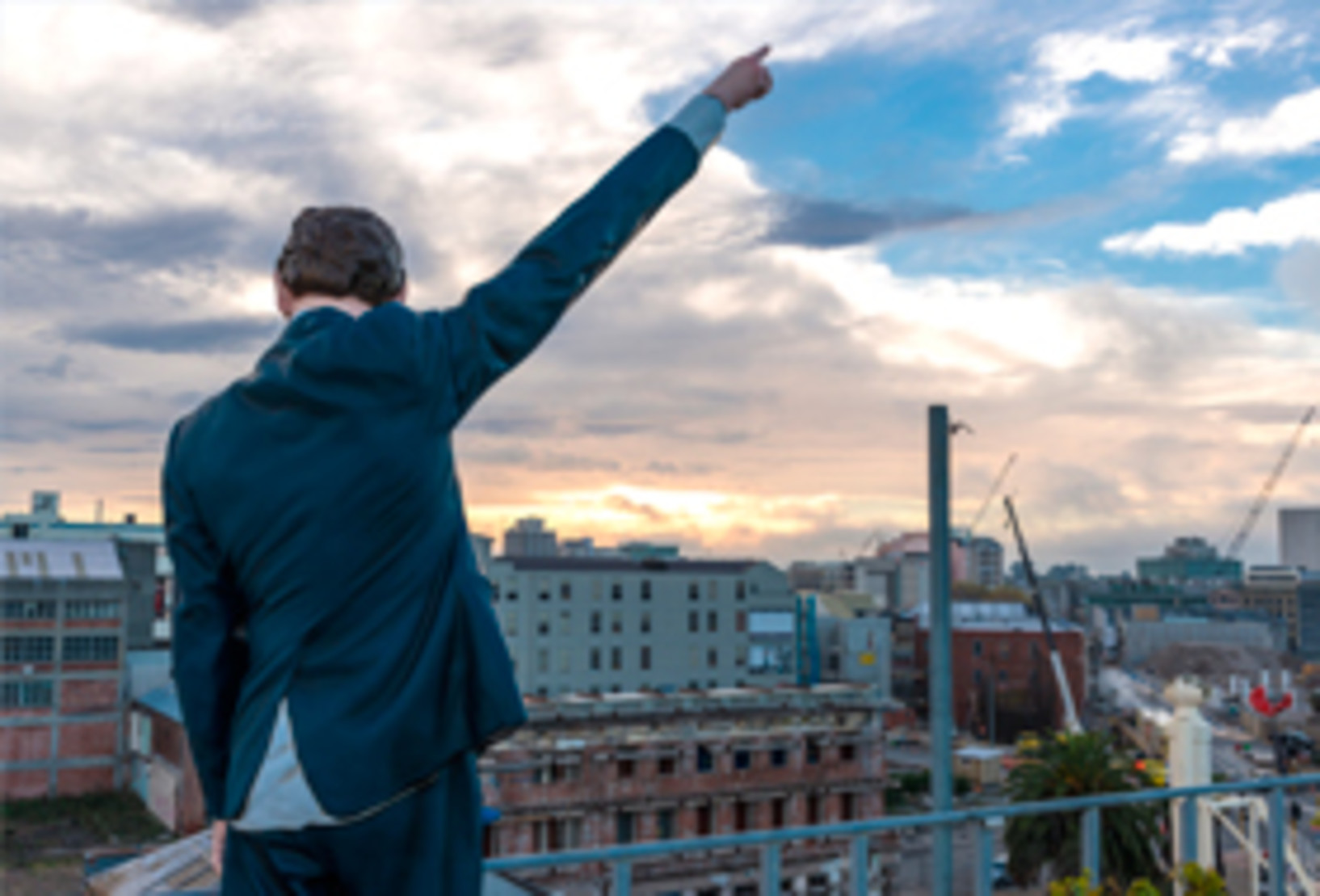 This exhibition is now closed
Ronnie van Hout's mysterious sculptural figure stands on the roof of 209 Tuam Street and points skyward. Something is 'comin' down' here, but what?
Look up. Ronnie van Hout's latest self-portrait sculpture stands on the roof of 209 Tuam Street, looking down at the street while pointing up at the sky with one strangely elongated arm. Figurative sculptures usually stand on plinths in urban parks and squares. But Van Hout's figure is an ambiguous monument for a city where many sculptures have fallen. Van Hout says, 'With the title Comin' Down I wanted to capture multiple meanings. The falling down of buildings or sculptures; the idea that something in the sky is possibly coming down; and the idea that an experience is passing, and we are coming down to ground from a high point.'
Installed in April 2013 as part of Populate! – Christchurch Art Gallery's tenth-birthday programme of art around the city.
Date:


May 2013 – June 2015

Location:
209 Tuam Street
Exhibition number:
945

Part of