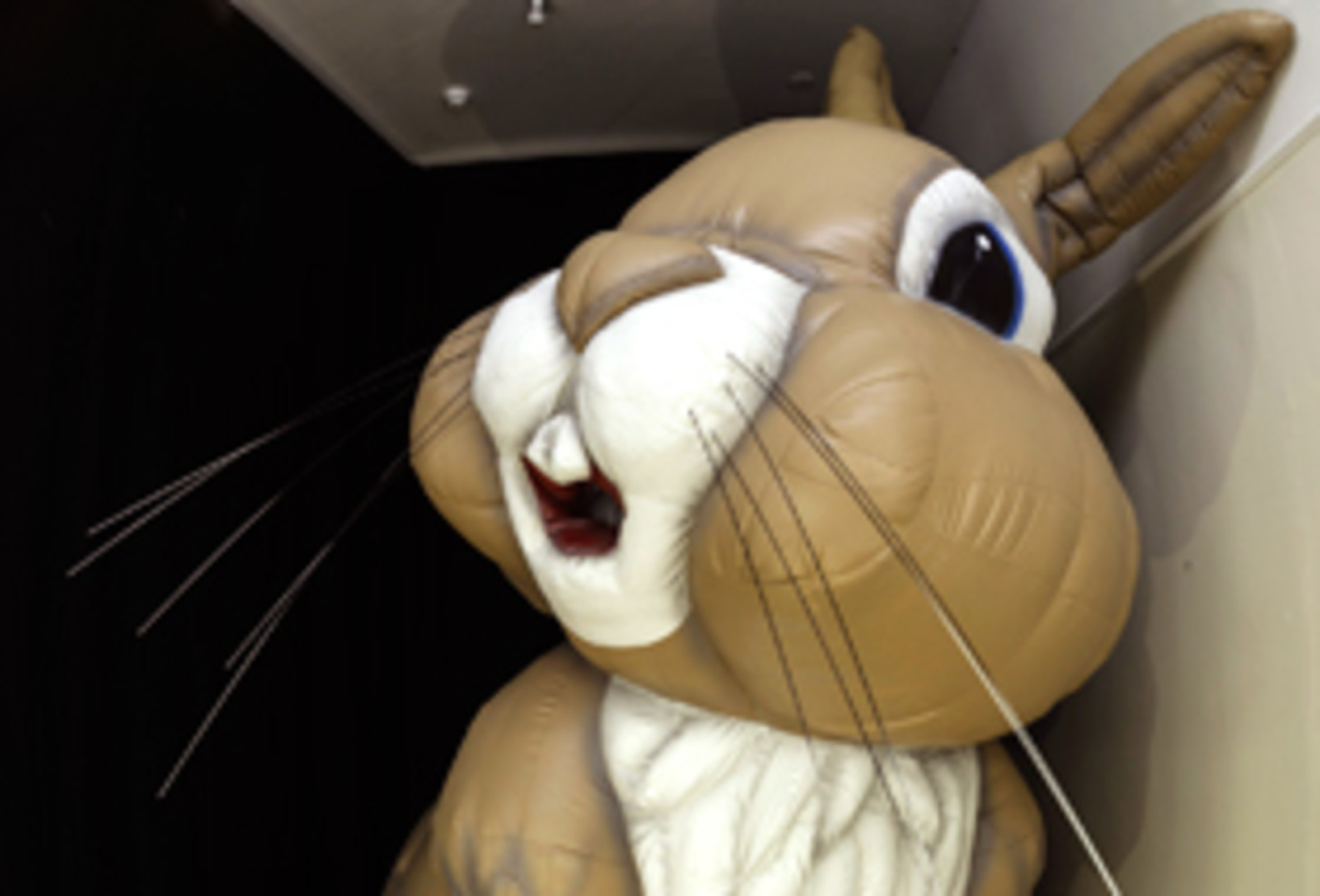 This exhibition is now closed
Once upon a time, there was a massive rabbit...
...and his name was Cosmo.
Michael Parekowhai's Cosmo was given to the Gallery in 2011 by Wellington art collectors Jim Barr and Mary Barr. They wanted to contribute something 'big and joyous' to the Gallery's post-earthquake reopening celebrations.
Like many of Parekowhai's works, Cosmo encourages multiple and contradictory points of view about local history. Is he a cute bunny or a noxious pest? A kindly character or a symbol of colonial expansion? Predator or prey? Friend or foe? His ears are cocked as if he's listening for something; alert both to danger and to opportunity.
Parekowhai's giant rabbits have been shown all over the world, from Canada to Korea, Lithuania to Australia. This one's just popping up here for a few weeks as part of the Gallery's Outer Spaces programme, but you'll be able to see him again this summer during the Gallery's reopening exhibitions.
Christchurch Art Gallery Te Puna o Waiwhetū is increasingly reliant on its community and supporters like Jim Barr and Mary Barr. So last year our Foundation launched TOGETHER to help build a nationally significant collection for the Gallery – a collection of art that tells the world a little about Christchurch through this time.
When we reopen this summer, we'd like you there from the start. Pop into any of the stores along New Regent street to find out how to join TOGETHER.
Date:


April – May 2015

Exhibition number:
997
Collection works in this exhibition
1 item
Related reading: Outer Spaces, exhibition-997