St Paul's Trinity Pacific Island Church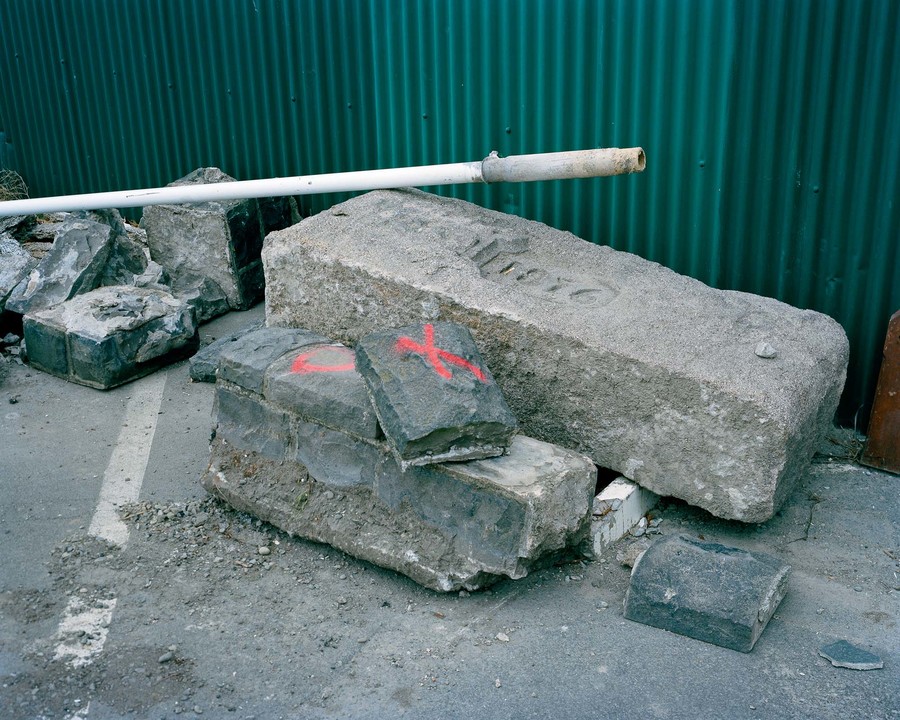 No evidence
of the backs of women's heads piled high with loops of hair,
white hats pierced like the side of Christ.
No evidence
of the train of ministers lining up all the way around the block
to their multi-storied home in the sky.
No evidence
of the baptisms, weddings and funerals of everyone we know,
of the gauzy clouds of White Sunday,
children hurtling out of the sky
shouting the words of the saints over and over.
No evidence
of the tiny pockets of air inside the chewing-gum in the mouths of women,
the clicking and the echoing of it up into the vaulted ceilings
up into the ears of God.
No evidence
of the soprano, alto, basso,
of the men in their suit jackets and skirts,
bent and shuffling over raspberry blood in sweet little glasses
passing us, down through the seventies
where they flapped to Englebert and Tom in the church hall.
No evidence
of Yellow Ree-vah, Yellow Ree-vah
You're in my mind and in my soul.
No evidence
of their straight backs, their sharp suits
their Brylcreemed profiles, like movie extras
returning us to Paradise.
From Fale Aitu / Spirit House, Victoria University Press, 2016.
Reproduced with kind permission.