B.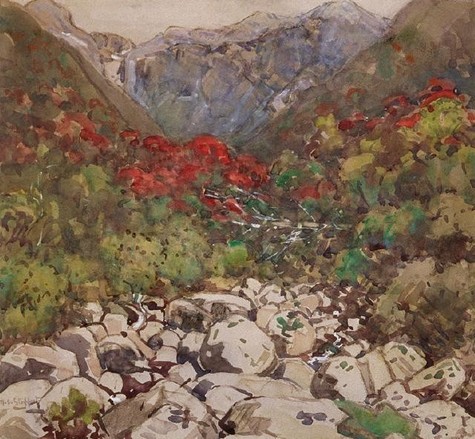 Christmas at the Gallery
Gallery
We're open every day except Christmas Day, so come in and see us.
If, by this stage in the holidays, you're wishing you could drop the kids off on an alien world, we have you covered. Bring the family in to experience Energies: Haines & Hinterding and soar though hundreds of kilometres of rugged mountains, or lose yourself in a subterranean labyrinth.
Also on this Christmas, The Devil's Blind Spot is a look at recent New Zealand photography, from hilarious selfies to sublime landscapes that aren't quite what they seem. And Lisa Walker creates jewellery you might think twice about buying Gran for Christmas.
We've got a great cartooning activity by Toby Morris for kids available in the foyer. And, from 26 December to 8 January our car park is free.
So, why not come visit us, hang out in the local cafes, and use the Gallery as a base to explore the new inner city as it takes shape.