B.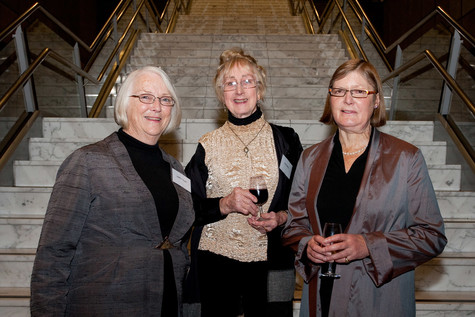 Vale Ann Betts
Note
Ann Betts had a long association with the Robert McDougall Art Gallery and Christchurch Art Gallery. She was first appointed as education officer by Rodney Wilson in 1979. This was when the Gallery developed professionally, with new positions being established that included education, curatorial and conservation roles.
This really was a different time for museums. One anecdote that resonates of Ann's work here is when she would liberate paintings from the collection stores, bundling them into the back seat of her VW Beetle and taking them to retirement villages across the city where she would set them up on easels and talk about them. Rita Angus's Cass is known to have visited homes in this manner on several occasions and what a treat it must have been for the residents.
I think my first memory of Ann Betts was of her driving that beautiful cream Beetle up the narrow drive between the museum and Christ's College to the rear of the McDougall – Ann and the Beetle went hand in hand. She was passionate about the arts; whether it be traditional Victorian paintings from the collection or sound art, she remained open to art in all its guises. One memorable event for me at the McDougall, organised by Ann, was when the Japanese sound artist Otomo Yoshihide played in the centre court. Otomo's guitar-based noise got louder and louder throughout the performance until the panes of glass above the centre court began to vibrate, adding to the crescendo. Ann remained totally unfazed as wispy drifts of dust began to rain down from the glass onto the crowd below, who by that stage were being pummelled by Otomo's noise.
One of Ann's most important contributions to the Gallery was training the guides and she is fondly remembered by many. Bella Boyd recounted: The training is quite a commitment. I went along every Thursday for thirteen weeks and of course there was always homework. I was trained by Ann Betts. She's a natural teacher with many years' experience and really an enlightened person. She knew all the local artists, so she was such a rich source of information, she didn't look it up in a book; it just came out of the pores of her skin.
RIP Ann.