Digitised publications
Petrus van der Velden room card
Download PDF
This room card was created for the exhibition Closer 16 December 2017 – 26 August 2018.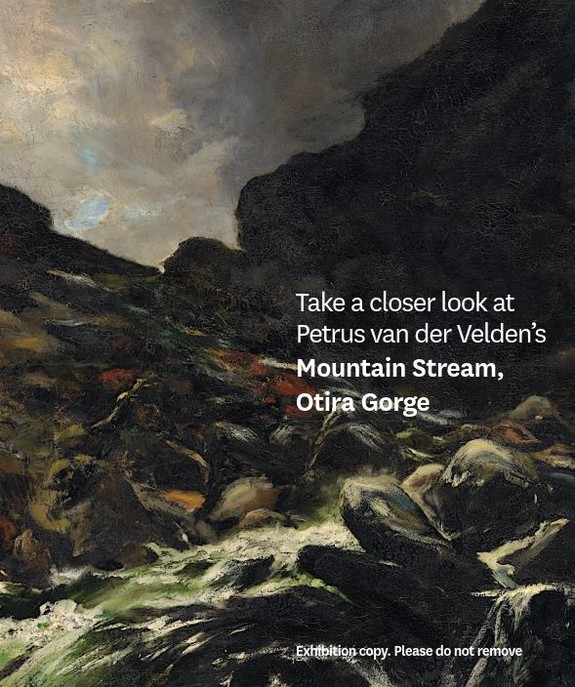 ---
Related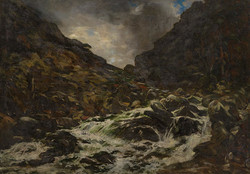 The Rotterdam-born Petrus van der Velden arrived in New Zealand in 1890. Following his first visit to Otira Gorge in January 1891, he became engrossed with this subject, and painted its powerful, surging torrents many times over the next two years.
This painting was purchased by Gilbert Anderson, a leader in New Zealand's frozen meat industry, also involved with the Canterbury Society of Arts. Anderson sold it to the Society in 1912; it was purchased from them in 1996 through the Community Trust and Christchurch Art Gallery Trust.
(Treasury: A Generous Legacy, 18 December 2015 – 27 November 2016)
Closer: Old Favourites, New Stories
New perspectives on ten of the Gallery's best-loved paintings.