Library and Archives
Digitised publications
Jacqueline Fahey: say something!
Download PDF
In an era when women were often silenced and sidelined, artist Jacqueline Fahey's voice was distinctive and unapologetic. Speaking up is important, but saying something worthwhile matters too.
Arts Foundation Icon Jacqueline Fahey was one of the first New Zealand artists to paint from a feminist perspective. In this book, her psychologically charged domestic paintings of the 1970s, in which she unflinchingly surveyed her own private reality, are revisited by contemporary feminist authors.
At once familiar and unsettling, these paintings overflow with love, loss, conflict and quiet despair, and bristle with all the intensity of domestic life.
Author: Felicity Milburn with Allie Eagle, Julia Holden, Bronwyn Labrum, Lana Lopesi, Zoe Roland and Julia Waite.
Published by Christchurch Art Gallery Te Puna o Waiwhetū in 2017.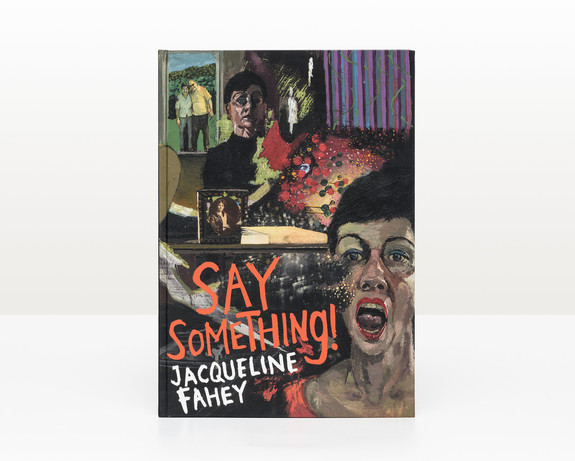 ---