Enviromentalism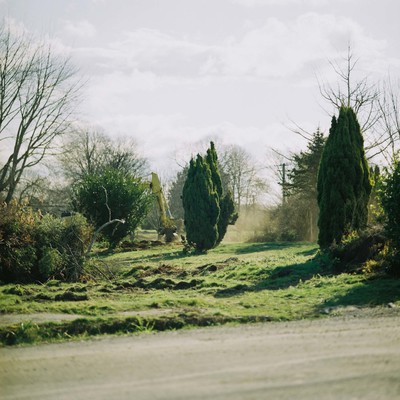 The Lines That Are Left
Of landscape itself as artefact and artifice; as the ground for the inscribing hand of culture and technology; as no clean slate.
— Joanna Paul
The residential Red Zone is mostly green. After each house is demolished, contractors sweep up what is left, cover the section with a layer of soil and plant grass seed. Almost overnight, driveway, yard, porch, garage, shed and house become a little paddock; the border of plants and trees outlining it the only remaining sign that there was once a house there.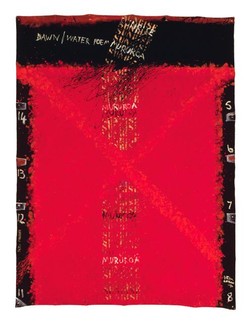 Dawn/Water Poem brings together the work of two of New Zealand's pre-eminent artists – painter Ralph Hotere and poet Bill Manhire. It was made at a time of strong protest against the French nuclear testing programme carried out on the Pacific atoll of Mururoa during the 1980s. Hotere has taken Manhire's poem of the same name and transformed it into a visual experience. The collaboration has produced a pointedly beautiful political statement. In nautical terms, an 'x' means 'keep away'. To Manhire's repeated word 'sunrise' Hotere has added 'Mururoa', using a vivid red to suggest apocalypse, anger and sacrifice. Hotere was born in Mitimiti, in the far north of New Zealand. He first studied art in Dunedin but in 1961 won a scholarship to study at the Central School of Art in London. He lived at Port Chalmers from 1974 until his death in 2013.