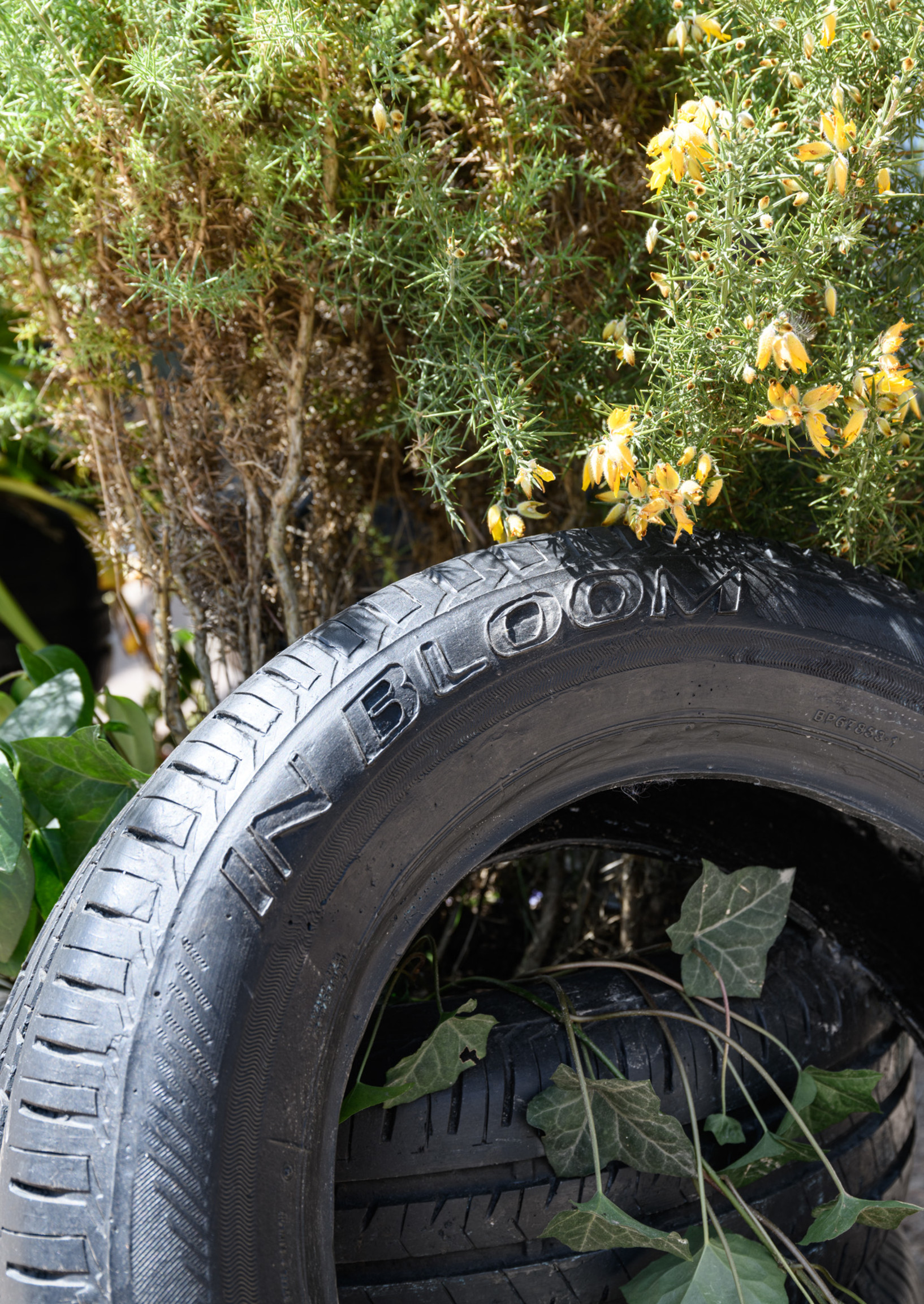 This exhibition is now closed
Bronze-cast tyres and living plants present a contrast in materials, reflecting on states of permanence and change.
Steve Carr often explores themes of time and transformation. In Bloom continues this investigation. It could also be seen as a self-portrait of sorts; the bronze tyres are branded with Carr's name in an appropriation of Bridgestone's logo – which in itself was a translation of ishibashi, meaning "stone bridge" in Japanese.
The plants growing in Carr's tyres were selected by local landscape architect Di Lucas, who is critically acclaimed for her conservation works, along with Rosalie Snoyink, Fionn Heeran and Steffan Kraberger. Here, all the plantings are invasive species – gorse, Russell lupin, pine or sycamore; imported plants that have overstayed their welcome, now seen sprawling across the landscape, pushing out indigenous species. Together, the unwanted tyres and plants in In Bloom encourage us to think about the life expectancy of the things we use and to imagine what might happen if we treated all objects as eternal.
In Bloom was developed by Carr while on residency at McCahon House in French Bay, West Auckland. First situated in pedestrian-friendly Takutai Square, Britomart, for autumn it welcomes visitors at the entrance of Christchurch Art Gallery Te Puna o Waiwhetū, before it travels to Dunedin for the winter.