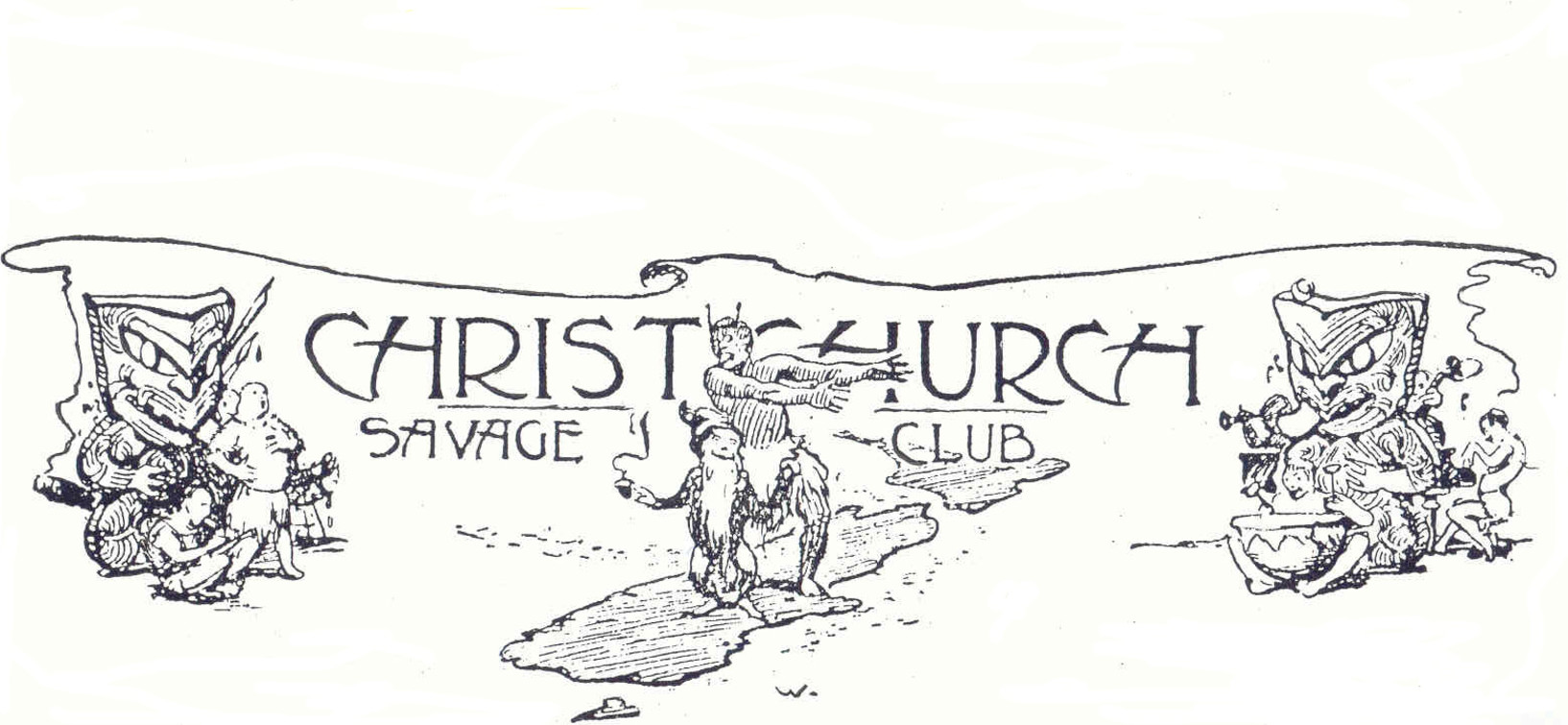 This exhibition is now closed
In recognition of the centennial year of the Christchurch Savage Club a small exhibition has been prepared. The Christchurch Savage Club was a colonial off-shoot of the London Savage Club founded in 1857 by a group of authors, journalists and artists. It was formed on 13 April 1893 as a male social entertainment club for those with an interest in literature, music and art.
Among the many notable Cantabrians who became members at the club's inception were William Henry Wynn Williams, the first president, Dr E. Jennings, A. J. Merton, R. E. McDougall, Samuel Hurst Seager and the artists Petrus van der Velden, John M. Madden and William Menzies Gibb.
By the early years of the century, a network of Savage Clubs had been formed throughout new Zealand and membership in Christchurch had grown considerably.
The artist membership at the time was particularly strong and included Alfred Walsh, George Herbert Elliot, James Lawson Balfour, Charles N. Worsley, David E. Hutton, Sydney L. Thompson and Richard Wallwork.
The focus of this exhibition is on the work of just fourteen artists who were prominent members of the club between 1893 and the 1920s.
A special emphasis has been given to the work of Richard Wallwork who did most of the club's Korere programme designs from 1912 to 1921, and William Sykes Baverstock the first Director of this gallery and for more than fifty years a much respected artist member of the Christchurch Savage Club.
Today Savagery is still active in New Zealand with the movement having 46 clubs and more than 5,000 members nationwide. In addition to the long held aim to entertain. Savage Clubs also assist in worthwhile charitable causes and foster among membership musical and artistic ability.
('Savages: Artist Members of the Christchurch Savage Club', Bulletin, No.84, April/May 1993, p.2)
Exhibition number 526
Date:


8 April – 27 May 1993

Exhibition number:
527
Collection works in this exhibition
13 items