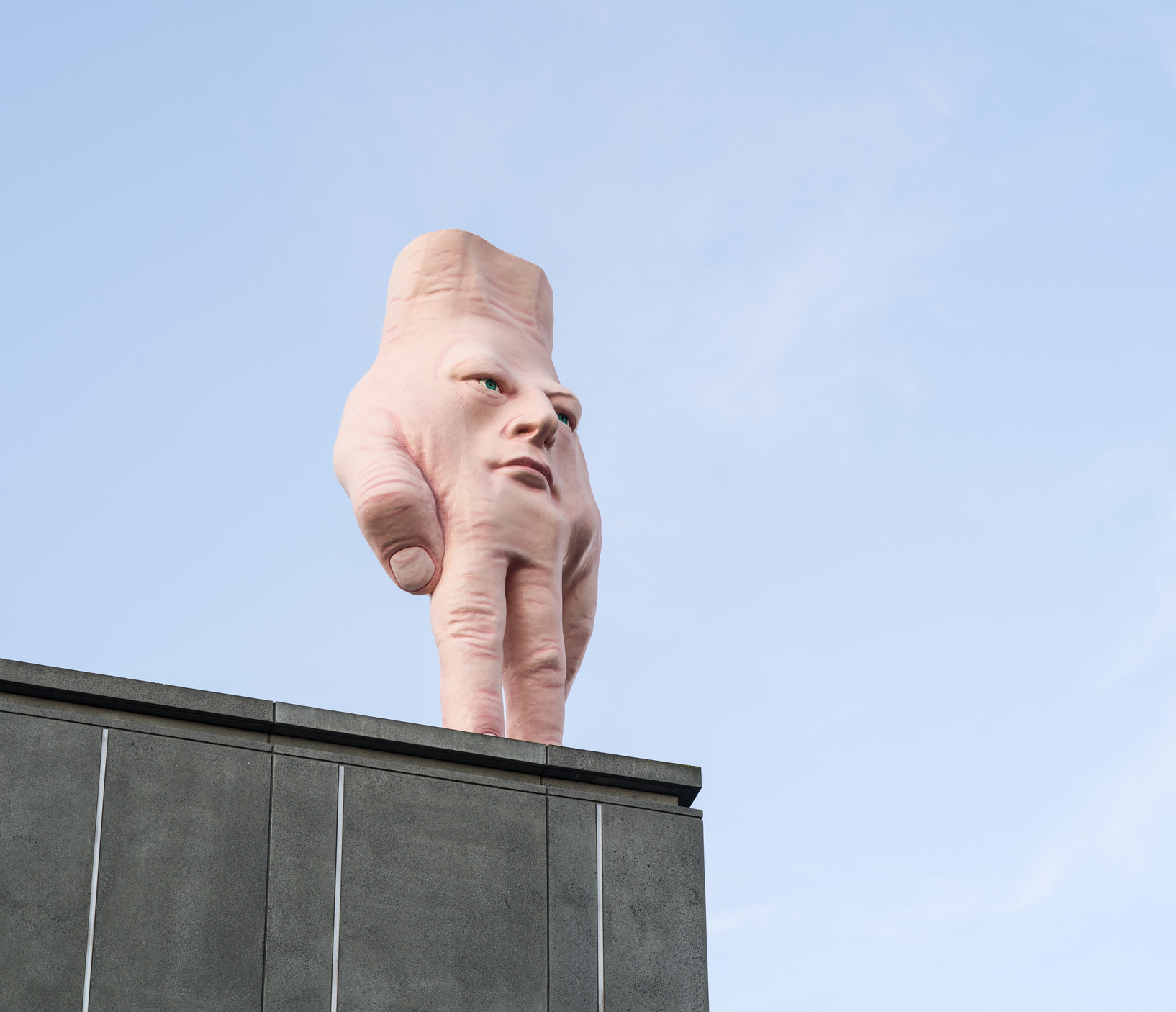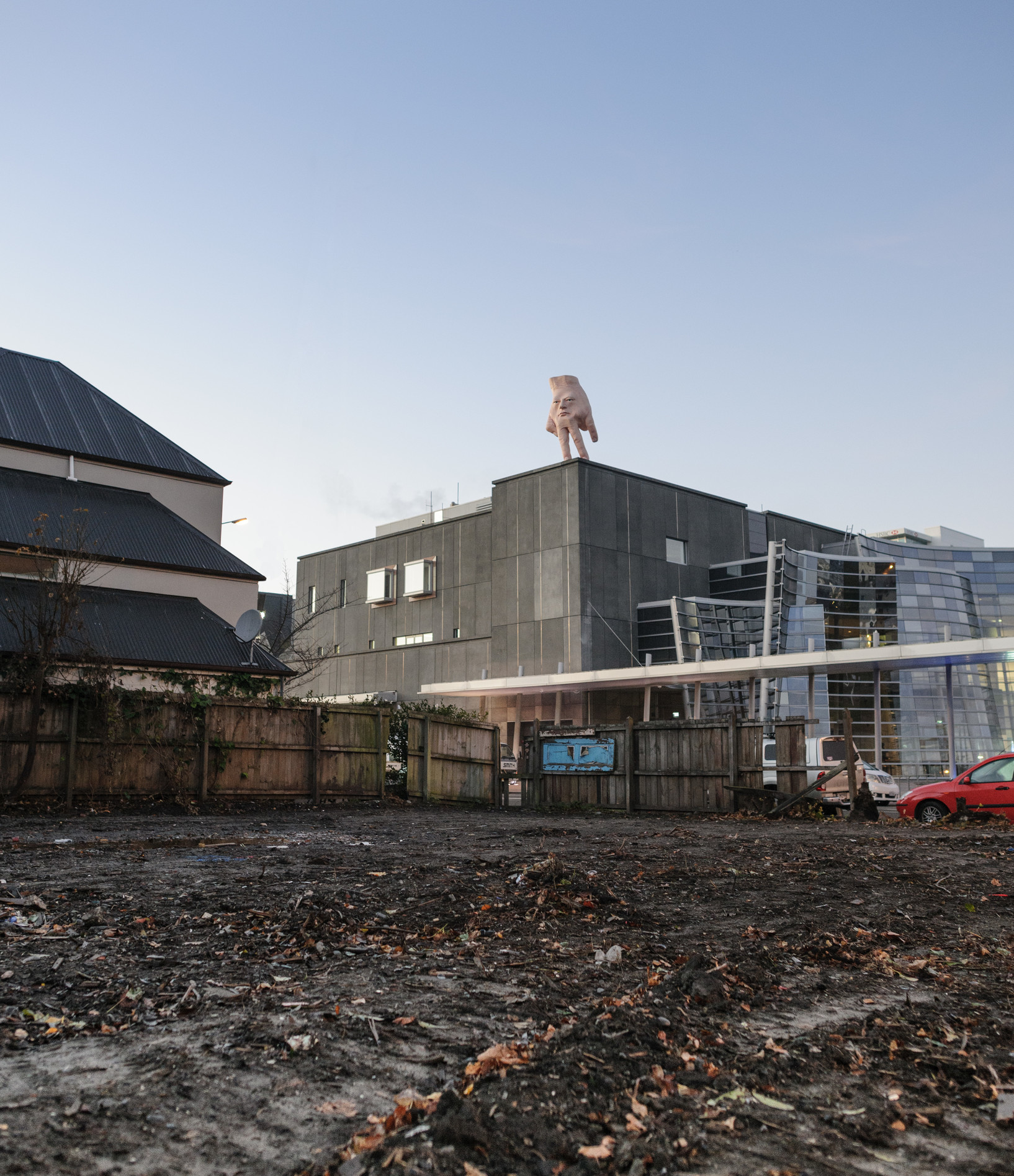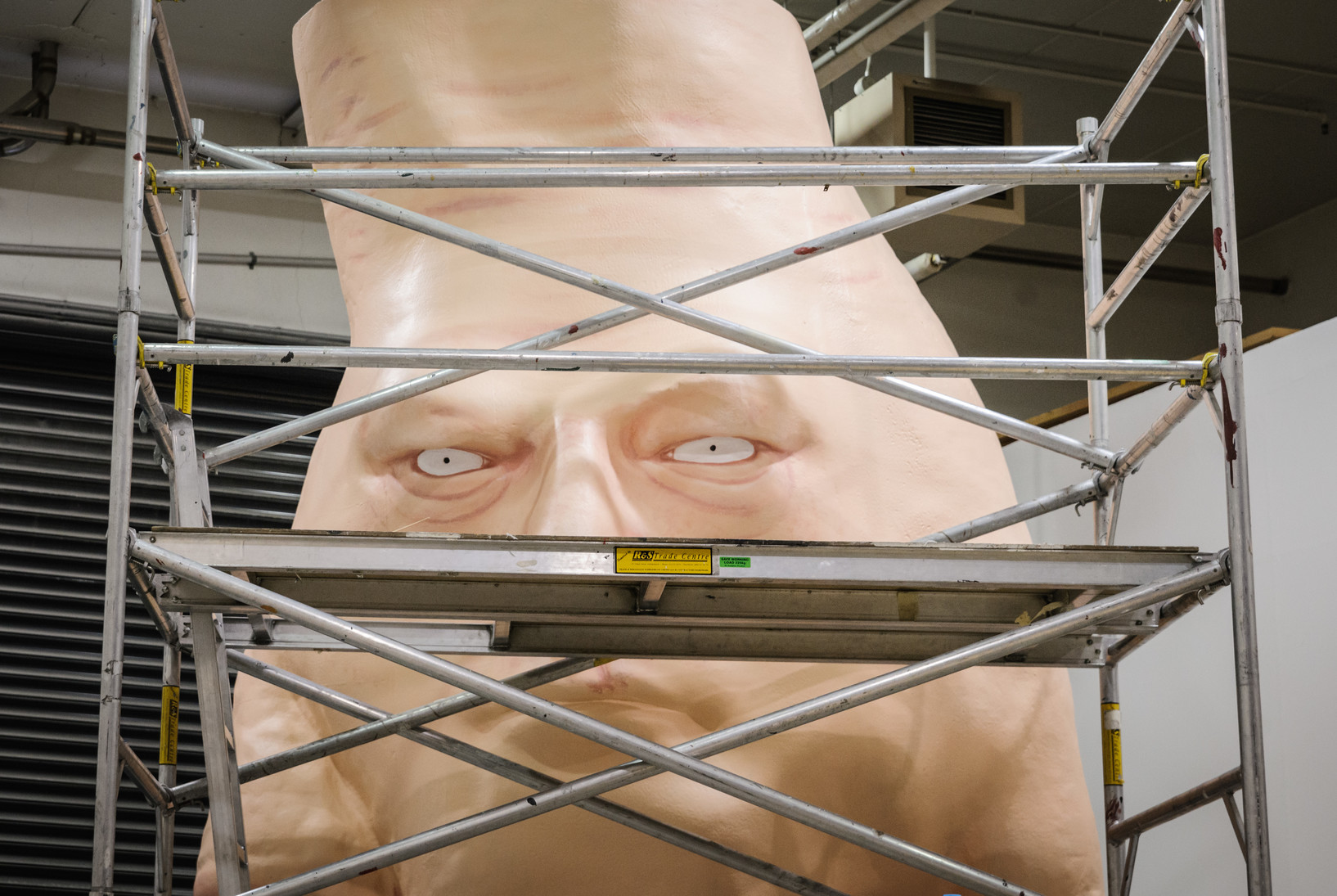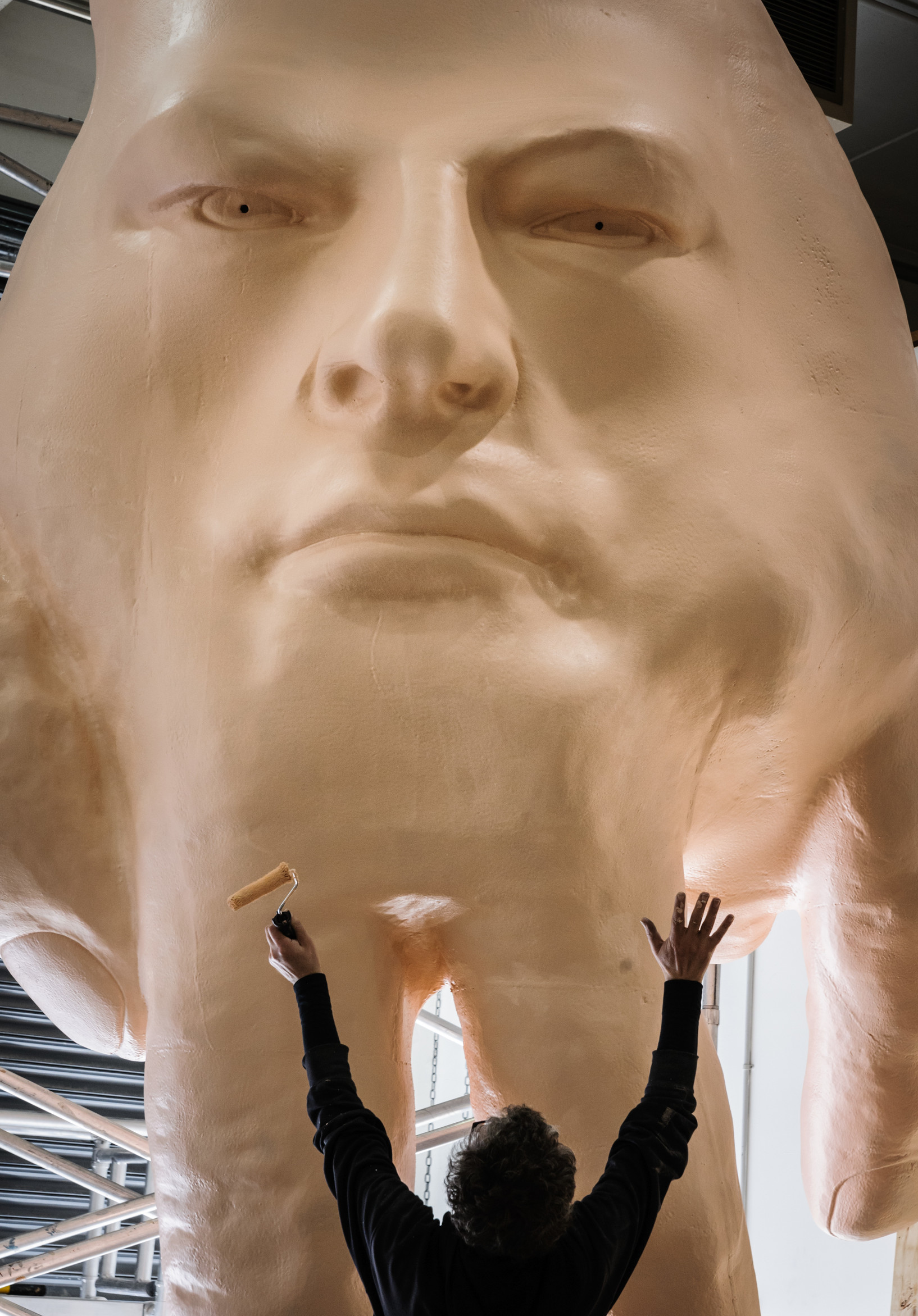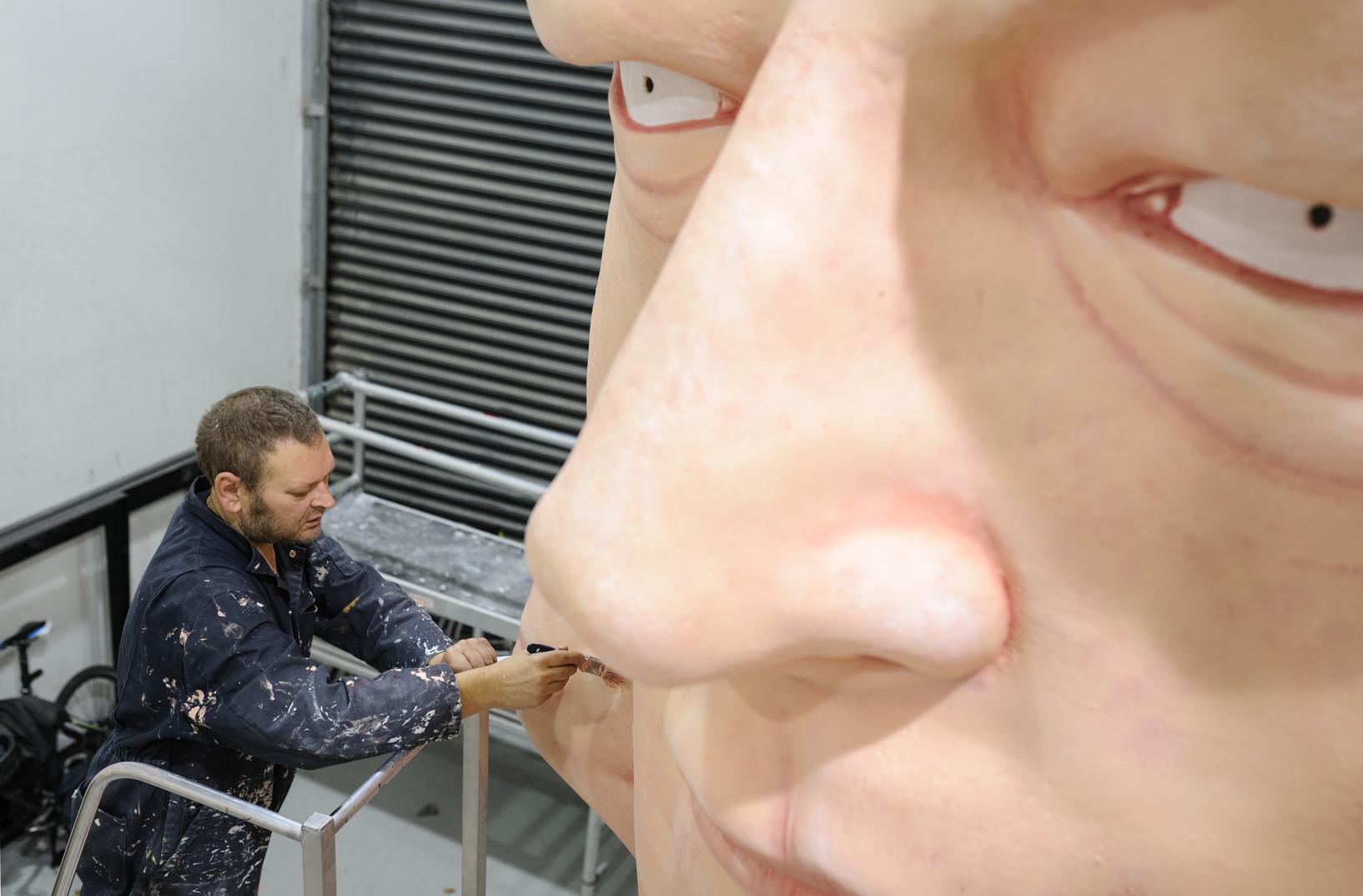 This exhibition is now closed
A giant new sculpture on the Gallery roof by Ronnie van Hout.
With Quasi, Ronnie van Hout elevates the hand of the artist to monumental status in the regenerating city. Based on scans of his own body parts, van Hout describes Quasi as 'the artist's hand made giant'. A surreal piece of visual fun, it plays with the idea of the artist's hand as the source of his or her genius. Quasi is full of pop-culture references, like the crawling, disembodied hand of old comedy-horror films, or Victor Hugo's lonely outcast Quasimodo on the roof of Notre Dame.
Exhibition number 1007
Date:


9 June 2016 – 25 February 2019

Curator:
Lara Strongman
Exhibition number:
1007