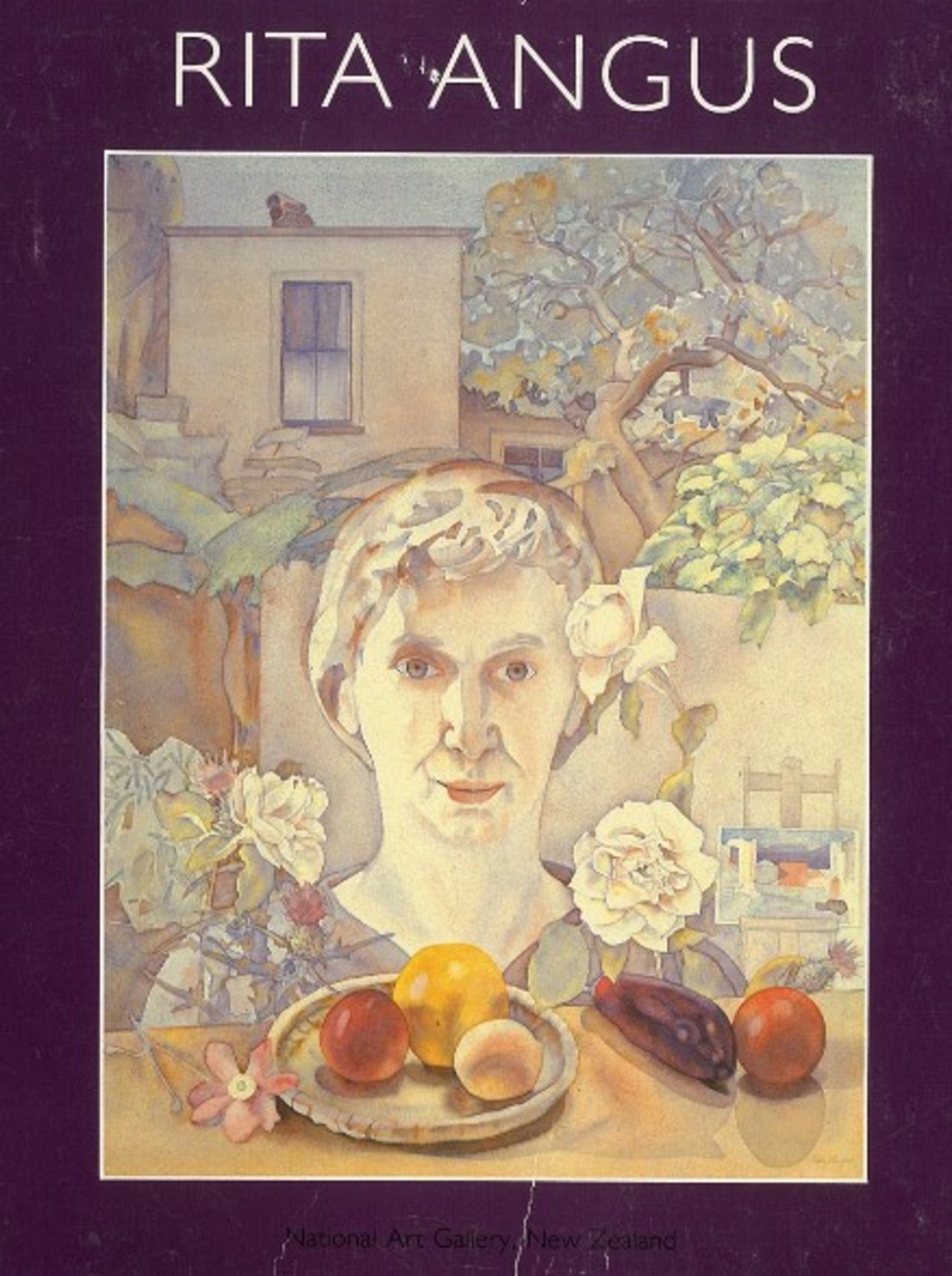 This exhibition is now closed
This exhibition is the most important exhibition of New Zealand art in the 1983 exhibition calendar. Brought together by the National Gallery, this exhibition surveys the work of one of New Zealand's most significant painters. Rita Angus created an enormous range of fine work. She was an artist who developed her talent consistently within this country, travelling abroad only briefly at the end of the 1950's. Rita Angus' unique viewpoint, which sought remorselessly factual clarity of her subjects, imposed a vision on her countrymen which persists until this day. In view of her achievements and influence it has become imperative that her work be seen in comprehensive form so that further evaluations about her position in the development of New Zealand art may be made.
The National Gallery was particularly fortunate to receive from the artist's estate some six hundred and twenty works as well as sketchbooks. Access to this comprehensive body of paintings, watercolours and drawings has been the main impetus for the current selection of exhibits. Works from public and private collections are also included in the exhibition giving a total of over a hundred characteristic works which trace Rita Angus' development from her days as an art student (late 1920's until the end of the 1960's). These are arranged thematically under the subjects 'Self Portraits and the Goddess Portraits', 'Portraits', 'Plant Growth and Still-life' and 'Landscapes'.
With the Paul Klee exhibition likely to be shown in the gallery during December/January. we have rescheduled the Rita Angus exhibition and it will now be shown to the public between October 21st and November 20th.
('Rita Angus', Bulletin, No.29, September/October 1983, p.3)
Date:


21 October – 21 November 1983

Exhibition number:
300
Collection works in this exhibition
11 items