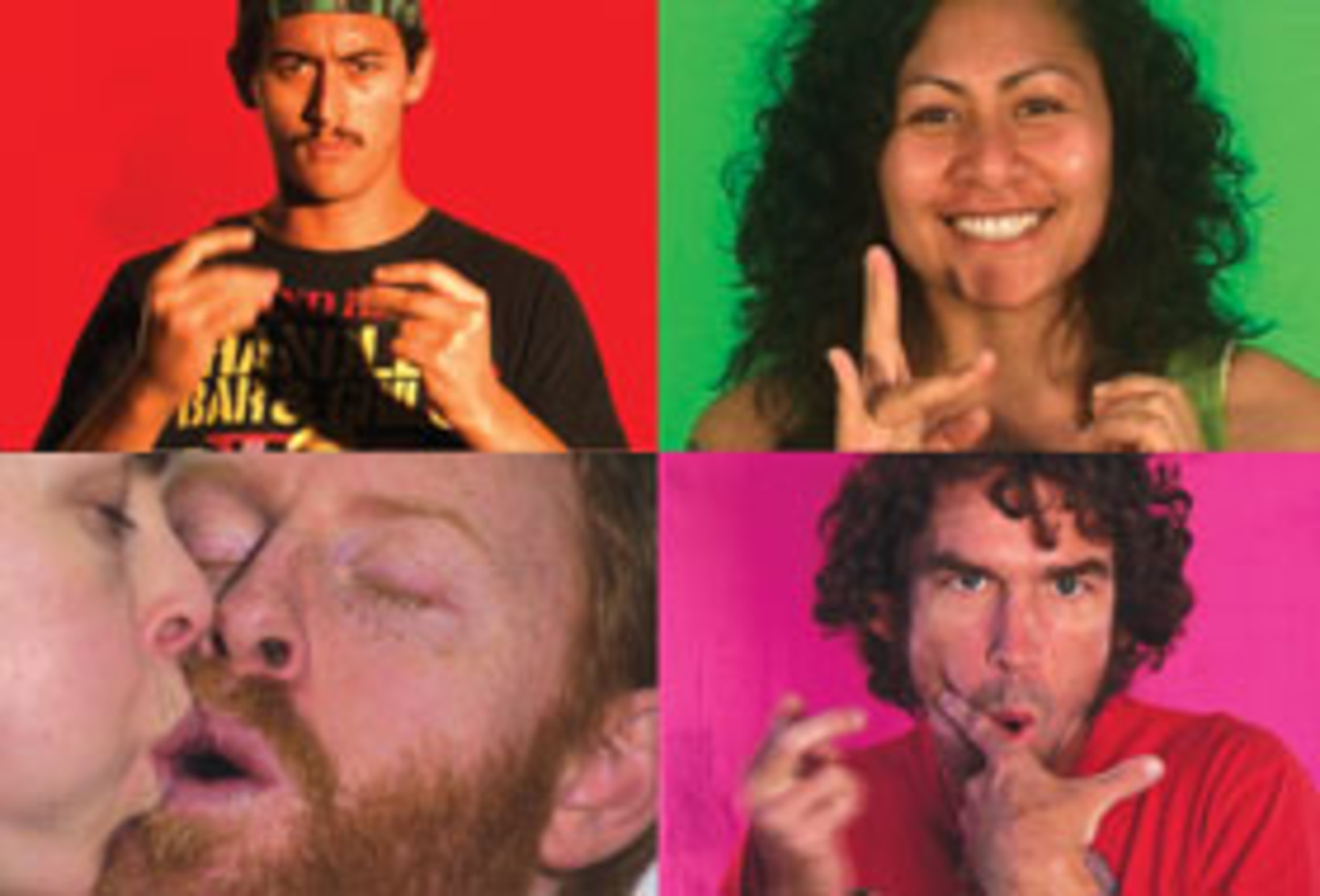 This exhibition is now closed
An interactive installation that reveals the astonishing sounds people can make using their bodies – from lip plopping to bone clicking.
Developed by well-known sound artist Phil Dadson, Bodytok Quintet is an interactive video installation that reveals the often astonishing sounds people of all ages and from all spheres of life can make using their bodies only – sounds often learnt in childhood and carried forward as a unique sonic quirk or skill, be it lip plopping, bone clicking, whistle warbling or other inventions of the human instrument. During its Christchurch presentation, local visitors will have their chance to add their unique noises to this evolving installation.
Presented by SCAPE 7 Public Art Christchurch Biennial and Christchurch Art Gallery Te Puna o Waiwhetū at ArtBox CPIT (corner of Madras and St Asaph streets)
Date:


27 September 2013 – 2 February 2014

Location:
ArtBox
Exhibition number:
961
Related reading: Outer Spaces