Exhibitions
Events
On display
City Walking Tour of Dane Mitchell's Post Hoc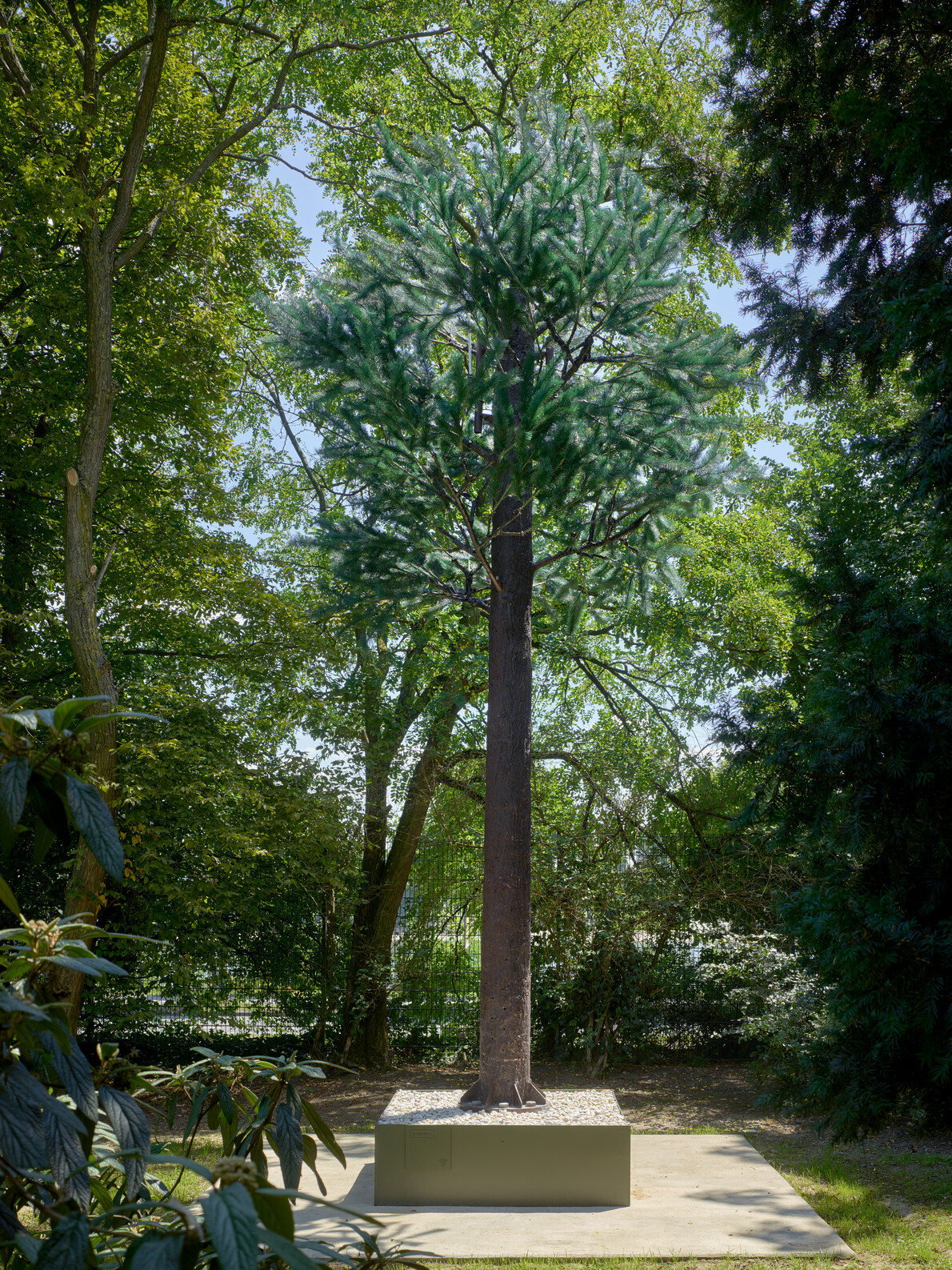 Guided Tour
27 September and 11 October 2020 / 3pm
Meet at the front desk
Free
First staged at the 2019 Venice Biennale, the Christchurch iteration of Dane Mitchell's Post hoc also involves three sculptural-sound components in public space.
Mitchell has installed three six-metre, fake-tree cell-phone towers, or franken-pines, in the CBD and Botanic Gardens. Join Gallery curator Melanie Oliver on an hour-long tour of these simulated trees, and hear the lists of lost things they 'speak' – at the heart of Mitchell's Post hoc are 260 meticulously researched lists of countless phenomena that existed, but are now no more.
A Latin phrase, 'Post hoc' translates as 'after this'. It describes the assumption that an occurrence has a logical relationship with the event it follows. In Mitchell's presentation, Post hoc evoked the question of the connections between events and vanished 'past things', without necessarily calling up judgement.
On Sunday 11 October, SCAPE Public Art curator Jamie Hanton will also introduce a new work that Mitchell has made for this season on display at the Arts Centre.
A 30-minute film about the Post hoc project will be screened on Wednesday 30 September at 5pm.