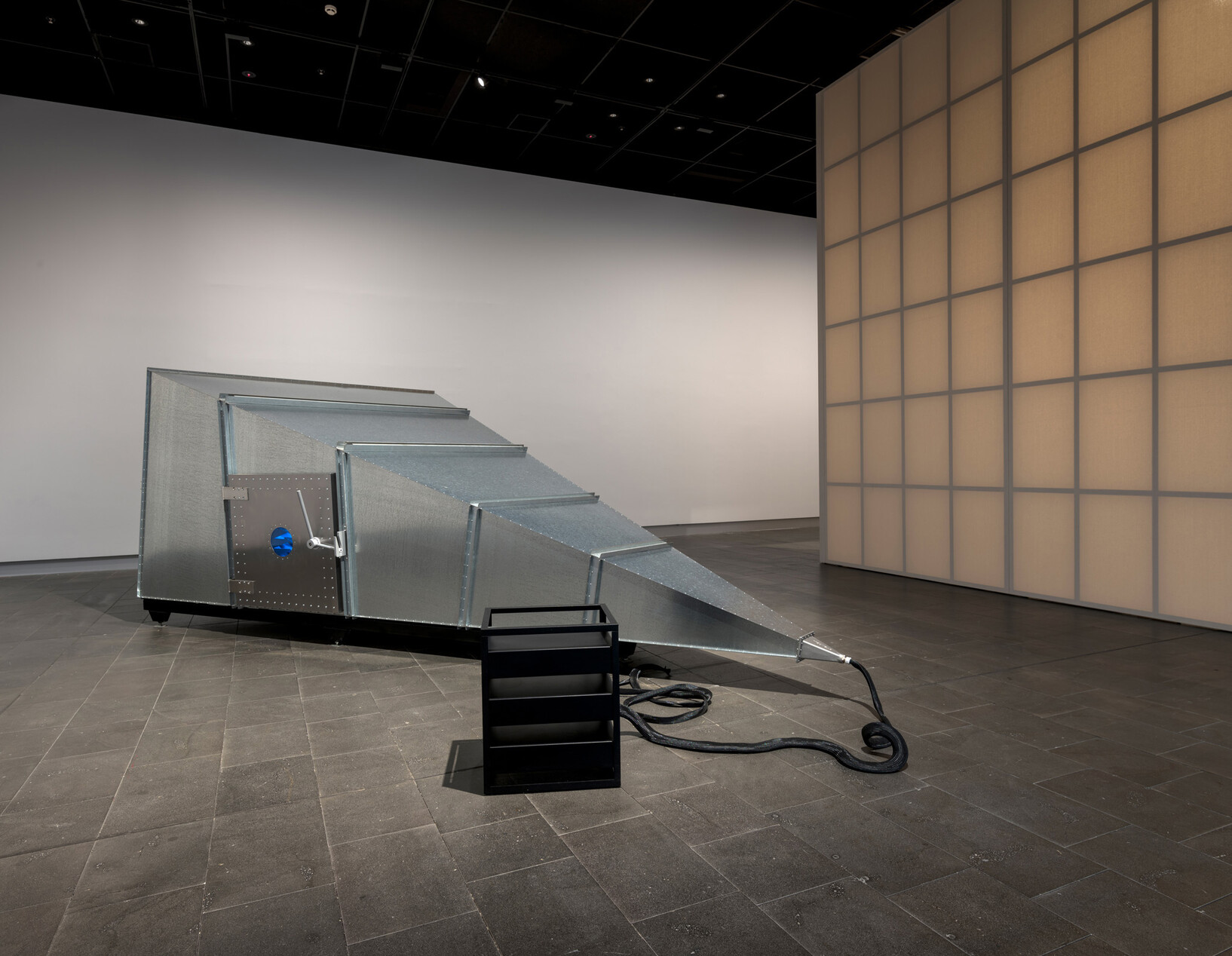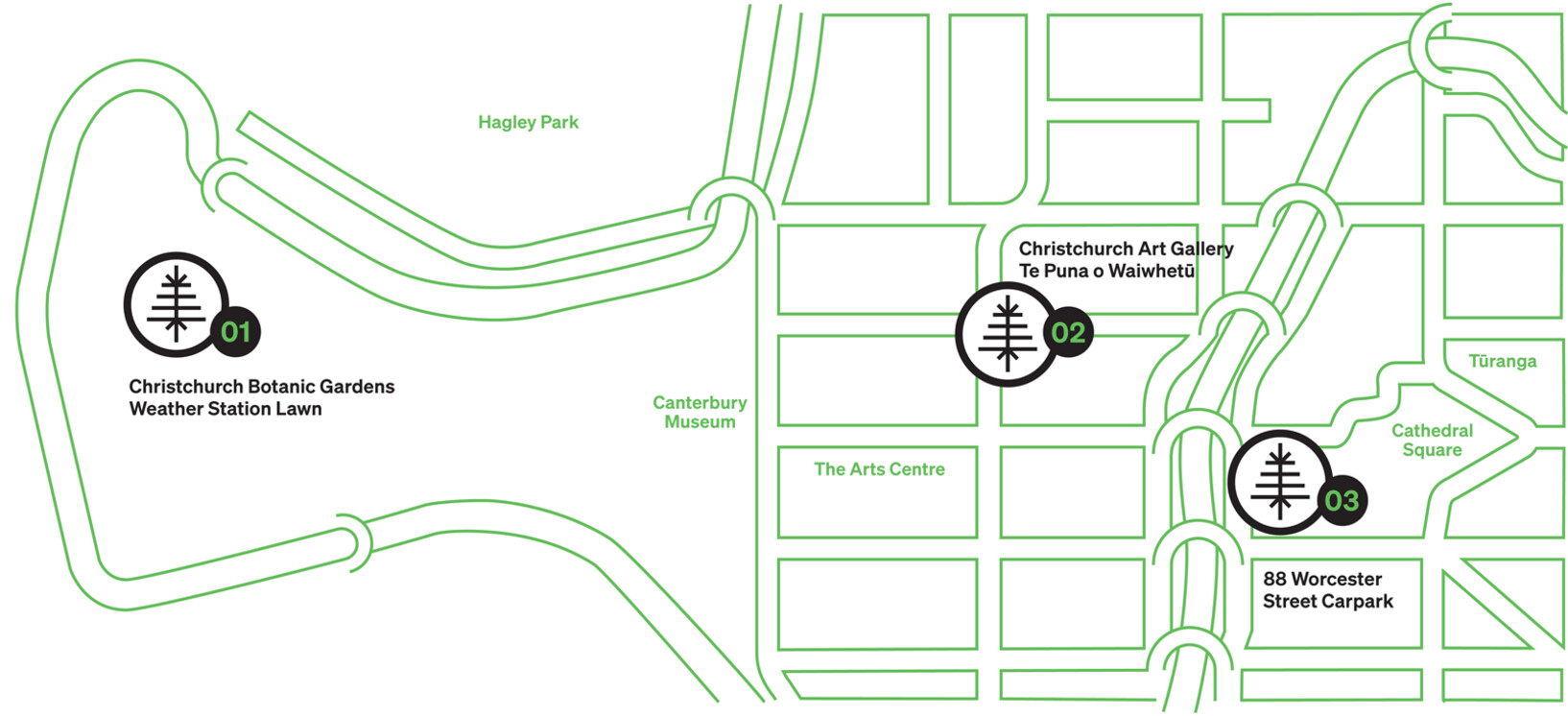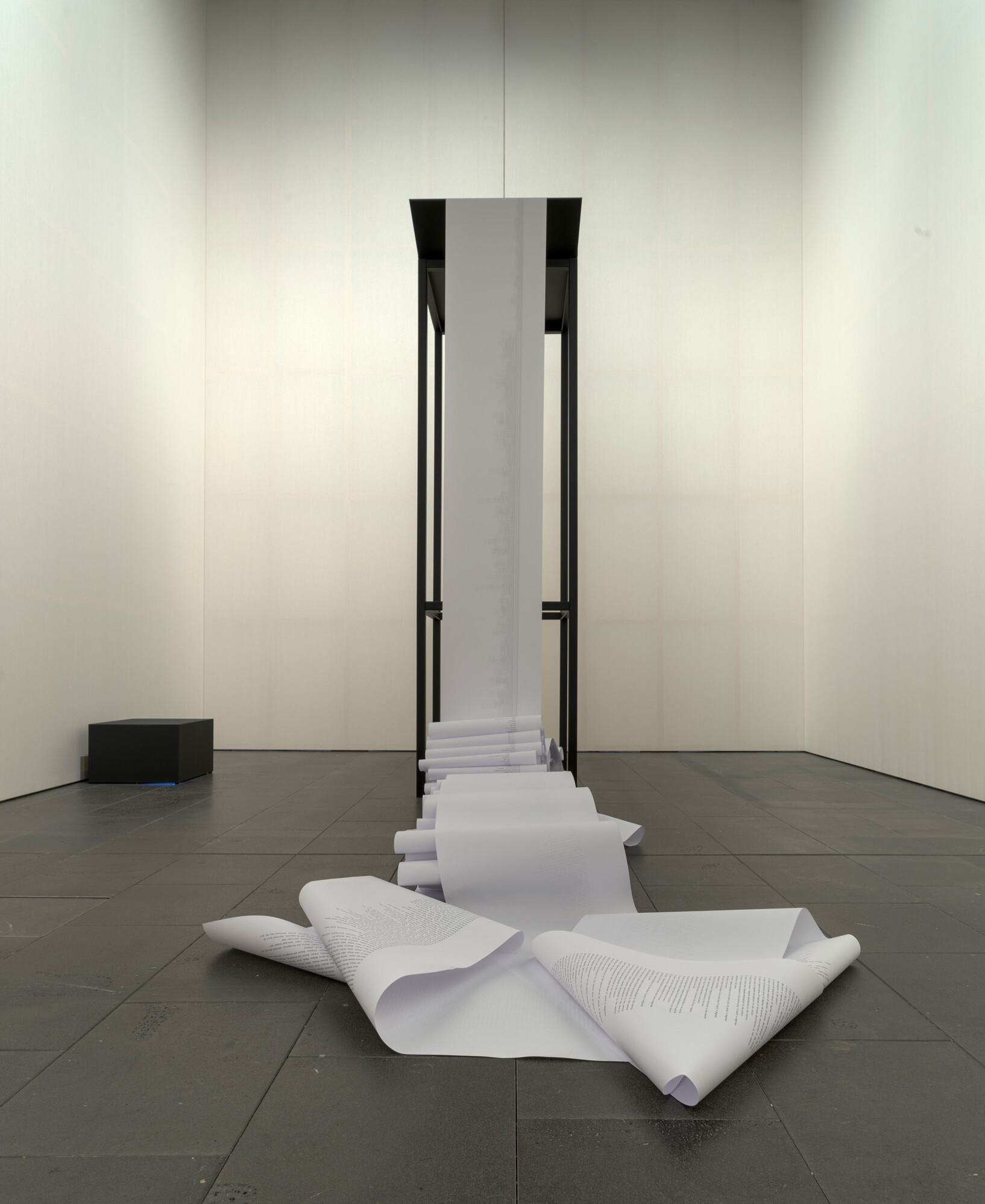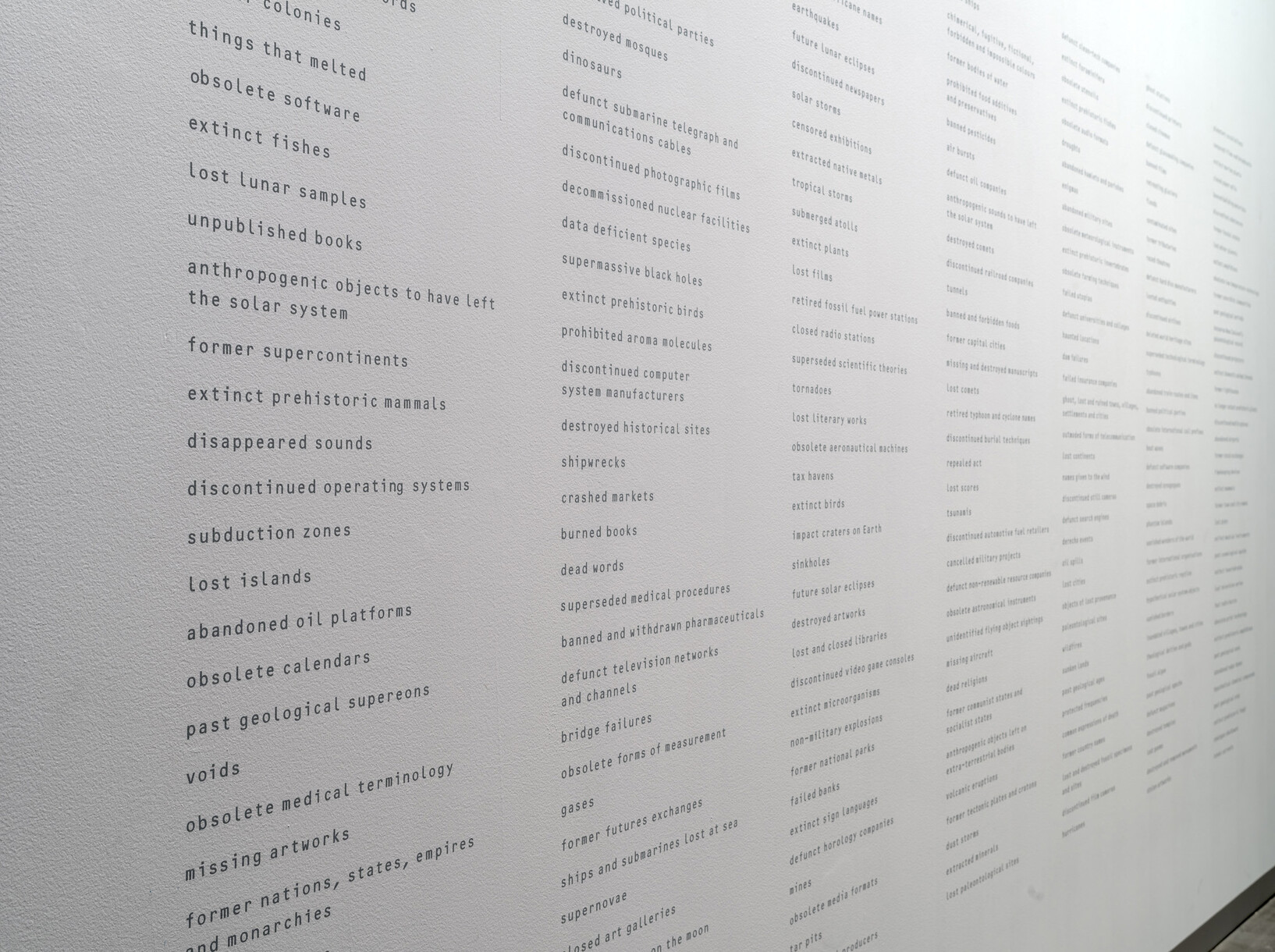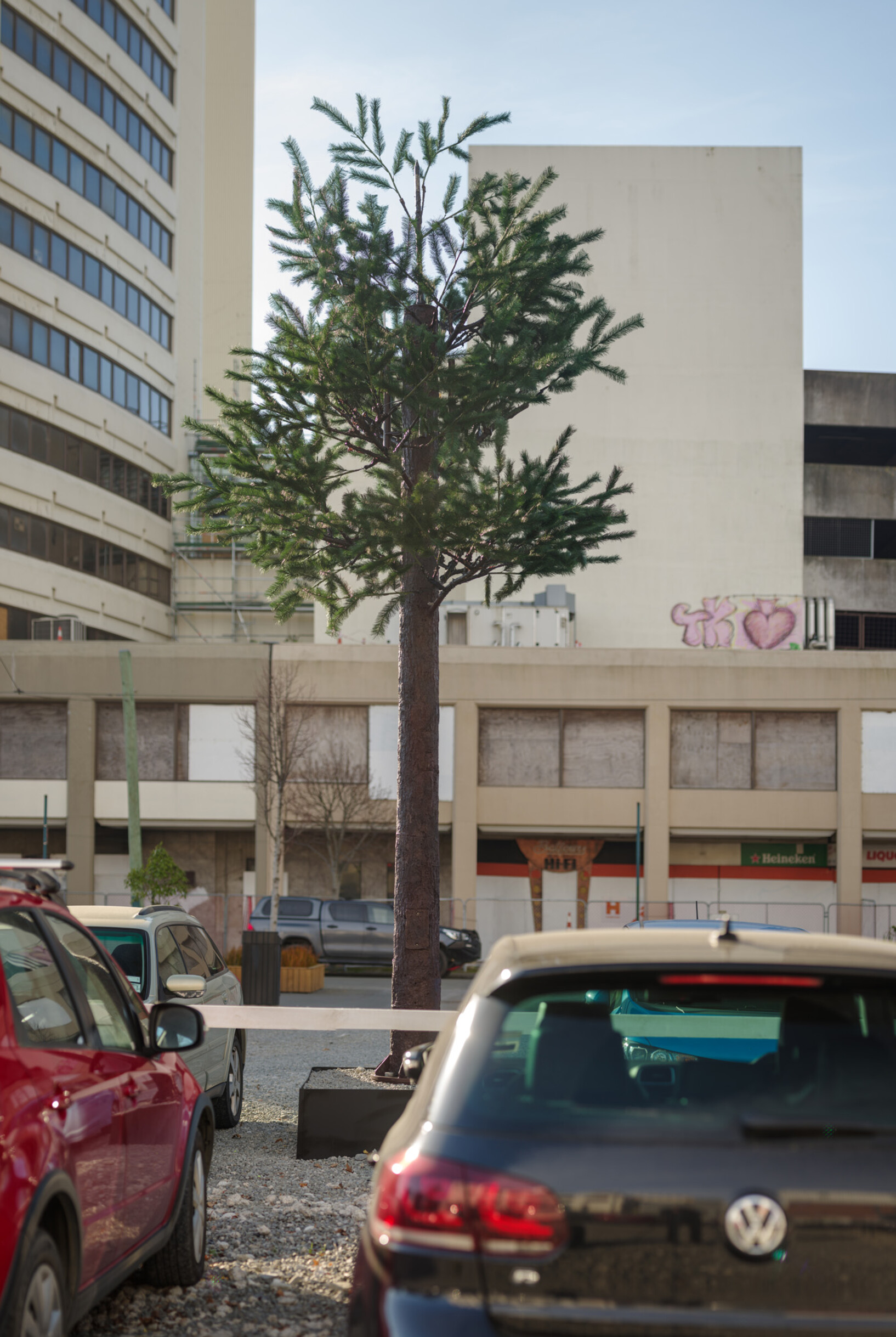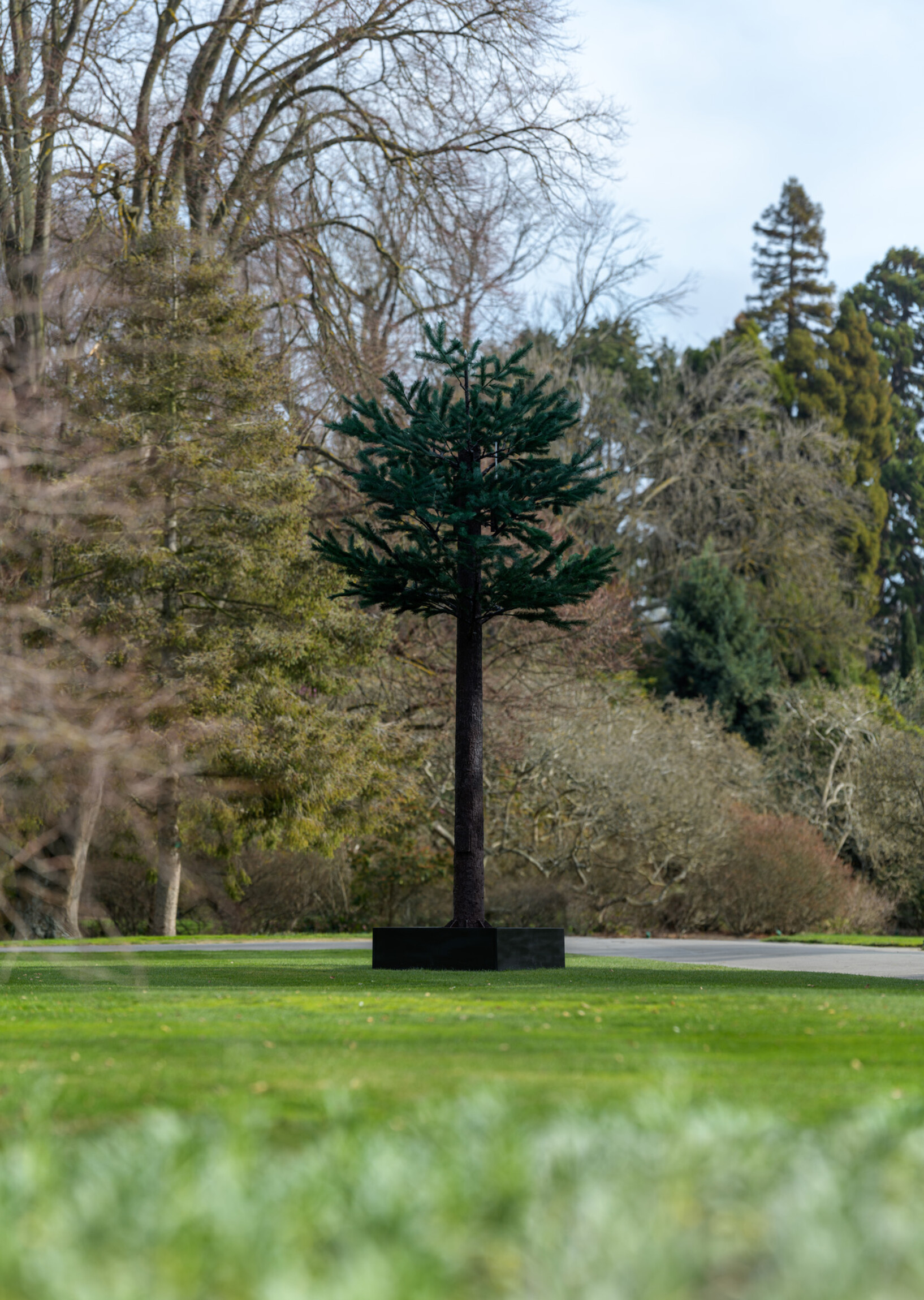 This exhibition is now closed
Dane Mitchell's Post hoc conjures the ghosts of our past, calling up millions of lost, extinct and obsolete things.
From submerged atolls to failed utopias, extinct languages to tax havens, long lists of lost entities are announced within an echo-free chamber and transmitted to cell-phone towers disguised as trees around the city. They accumulate in the Gallery in printed form, amassing as a melancholy archive of loss. Post hoc reflects on our constant demand for growth and progress, highlighting the unrelenting new losses and extinctions occurring as our present moment becomes the past. For some, this data is all that remains.
First staged at the Venice Biennale, the Christchurch iteration of Dane Mitchell's Post hoc includes three simulated trees, hidden in plain sight and broadcasting lists of lost things throughout the city. They can be found on the Gallery forecourt, on the weather station lawn in the Botanic Gardens, and at 88 Worcester Street. To join the posthoc wifi network on your phone connect when you are near one of the cell trees. Once you have joined the network, open your preferred browser, load posthoc.co and listen to any list of lost, vanished, extinct, withdrawn and missing things.
Dane Mitchell acknowledges the support of Creative New Zealand and NZ at Venice Patrons and Partners in the realisation of Post hoc at the 58th International Art Exhibition, La Biennale di Venezia (Venice Biennale), 2019.
Date:


1 August – 1 November 2020

Curator:
Melanie Oliver
Exhibition number:
1103