Exhibitions
Events
On display
Underside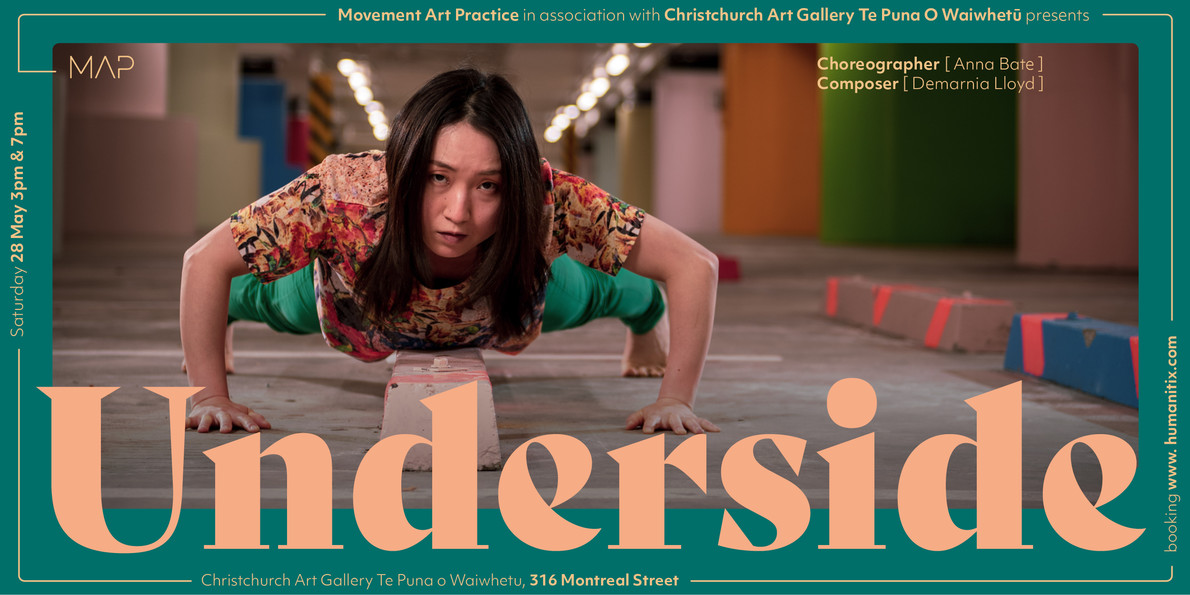 Performance
Saturday 28 May / 3pm, 5pm & 7pm
Christchurch Art Gallery Te Puna o Waiwhetū
$15-20
We are excited to be hosting Movement Art Practice's fourth Community Choreographic Project. Choreographer Anna Bate, in collaboration with sound artist Demarnia Lloyd, and lighting designer Stuart Lloyd-Harris, have created a multidisciplinary and site-based performance underneath the Gallery.
These collaborators and a company of community dancers will generate a performance that ricochets off static displays of sculptural figures created by visual artist Francis Upritchard. The performances will take place in the car park beneath the Gallery and will play out as a divergent choreographic catalogue of an artist's collection.
In keeping with ideas that underpin Upritchard's art, a science fiction feel will permeate the choreography. Real fake futures of sculptural figures will be enacted, creating what could be described as, an animated science fiction flipbook!
Underside looks at an alternative approach to archiving the work that galleries exhibit.
Please be in touch with accessibility needs.
Full COVID-19 protocols as per current government guidelines will be in place. Door sales available.
This event might be in a carpark BUT we encourage you to travel to this event via foot, pedal, or public transport. If you are parking in the carpark, please note that parking fees still apply.
Bookings are essential.