Event
This Air is a Material
Film
Past event
Philip Carter Family Auditorium
Free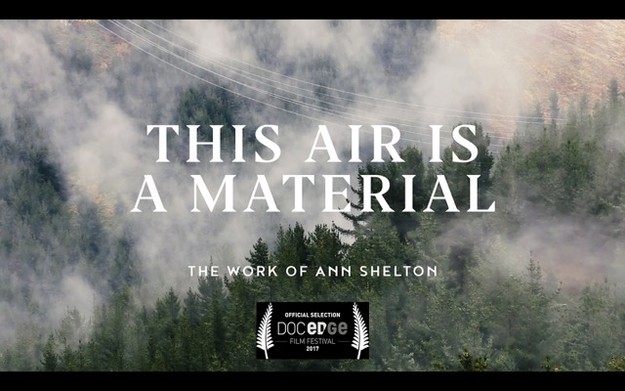 Artists, writers and curators speak with passion and insight about Ann Shelton's work and its historical and contemporary contexts. Shelton herself provides much of the guiding narration. The film explores the visual themes and motifs of Shelton's work, tracing its origins in the history and landscapes of Aotearoa/New Zealand.

This screening of the film will feature an introduction and question and answer session with the film's director Becky Nunes.
Ann Shelton left her hometown of Timaru in the 80s on a mission. Her sense of social justice coupled with an interest in human narratives saw her working as one of New Zealand's first female press photographers at the Dominion in Wellington. From there she moved to K Road in Auckland, and attended Elam School of Fine Arts in the 90's. Her seminal project Redeye captured the zeitgeist of that time, and catapulted her to public notoriety. Over twenty-five years Shelton has made many rich and complex bodies of work that unearth local mythologies, 'ghosted' stories and characters previously written out of history. Her photographs and artist's books form a significant contribution to the history of contemporary photographic practice in Aotearoa/New Zealand
This Air is a Material deepens the understanding of this important artist and her work. With interviews, high-quality footage of Shelton's artwork and archival imagery, the documentary not only illuminates her practice but also the small towns, urban myths and creative communities that shaped it.
Produced and directed by Becky Nunes.
Made with the support of Whitecliffe College of Arts & Design and the Chartwell Trust.
50 minutes
Related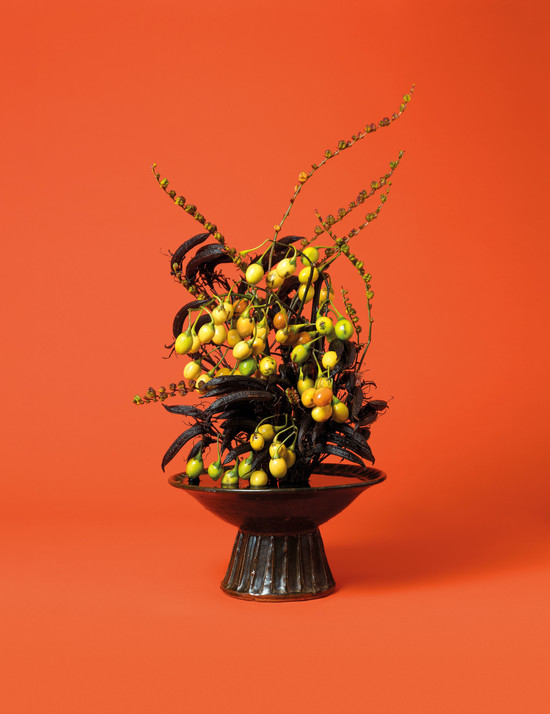 Ann Shelton: Dark Matter
An expansive view of Ann Shelton's tightly conceived, large scale and hyperreal photography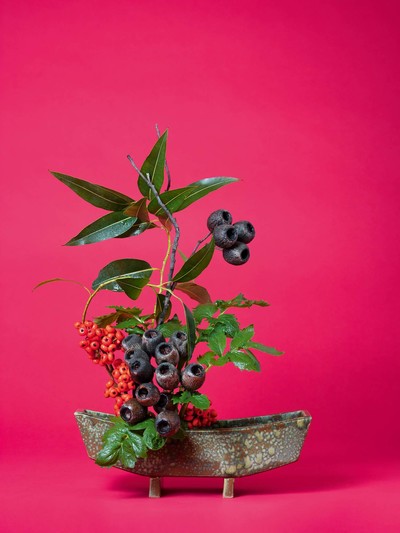 Representing Women: Ann Shelton's Dark Matter
What is 'dark matter'? For theoretical physicists it is matter that cannot be directly observed but whose existence is nevertheless scientifically calculable – productively present yet simultaneously invisible. In a similar vein, the everyday phrase 'dark matter' describes objects, conditions and situations that harbour unease or trauma. Trauma that is often concealed, repressed, or buried. Both definitions are active in Ann Shelton's mid-career review exhibition Dark Matter, and they provide a rich point of entry into this compelling collection of her photographic work. These are photographs that bristle with intensity and refuse to let their subjects die a quiet archival death.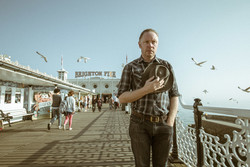 Delaney Davidson brings you his latest Magic Lightbox installation, Ship of Dreams, his latest suitcase of collections from deepest Romania, Hamburg and the salt marshes of Maldon. Using his unique and compelling live music as the soundtrack to his own short films, woven in the style of David Lynch, Bella Tar and Murnau, Delaney transports us into a flickering realm of Grimms fairy tales, Expressionist cinema, Brechtian epic theatre, forgotten values and lost stories. Delaney has set up his show with an incredible cast, including members of Hamburg's esteemed Thalia Theatre, radical photographer Miron Zownir, underground legend Reverend Beatman, long-time film collaborator Chris Martin and emerging playwright and actor Hester Ullyart.
He will also be performing songs from his latest album Shining Day with a hand picked band featuring SJD (who also co wrote songs on the record), friend and collaborator Anita Clark, and multi-talented percussionist Chris O'Connor (Phoenix Foundation).
"A Chillingly Superb Album" Nick Toczek - R'n'R Magazine. UK "A shining example of great songwriting and undoubtedly an album you'll return to often". Karl Puschmann - NZ Herald "..these songs rock, roll, get mud all over them, brush it off and start again." Nick Bollinger - RNZ "I saw him at Womad frighten children.. it was wonderful" Graeme Hill - NZ Herald