Event
Friends Summer Trip to Banks Peninsula
Summer Trip
Past event
$100 Per Person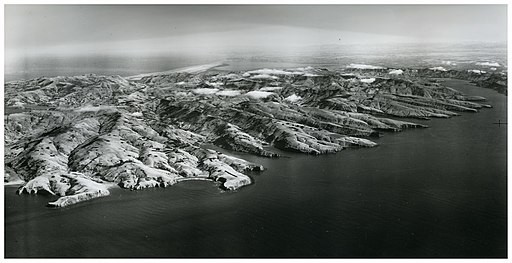 Bookings now closed.
Join the Friends on a day trip out to Banks Peninsula to visit the newly expanded Akaroa Museum, St. Luke's Church at Little Akaloa and Little River Gallery.
Our first destination for the day will be the newly expanded Akaroa Museum where Director Lynda Wallace will introduce us to their summer exhibtion, A Photographer's Eye: Donald McKay's 1950s. Also on display in the Long Term Exhibition areas are Ngā Taenga mai Arrivals, Land & Sea and Tales of Banks Peninsula.
We will enjoy morning refreshments and lunch in Akaroa before departing for Little Akaloa to explore the church of St. Luke's, built by John Menzies and furnished with his unique carvings. Virginia (Ginny) May, longtime resident of Little Akaloa will join us and answer any questions informally. She has written on and has considerable knowledge of both John Menzies and Peninsula history.
We will return via a short stop for refreshments in Little River and a look at the Little River Gallery Summer Show, returning to Christchurch at approximately 5.30pm.
Price includes bus transport, morning tea and lunch.
Payments due by Friday 11th of January 2019.
On Friday 18th of January at 8.45am, the group will meet at the Christchurch Art Gallery Te Puna o Waiwhetū before leaving on the trip at 9am.
For booking enquiries, email friends@christchurchartgallery.org.nz
Related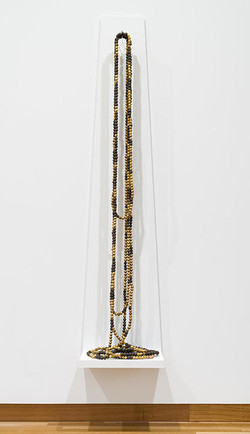 In the early 1990s, Julia Morison used gold and shit in many works, exploring the idealised and base elements of human experience. She drew on the Jewish Sefiroth as a model for thinking about the relationship between the physical and the metaphysical. "Personally, I need to put some kind of order on experience for sake of sanity and negotiation," she said. "The Sefirothic structure, or Tree of Knowledge, is really a metaphorical file and folder system for all; a conceptual paradigm for understanding everything. Putting that at the core of my practice gives me the freedom to admit everything and anything, micro and macro, metaphysical and corporeal, as legitimate content. It also gives me an interface to compose works."
The title of this work, Dulia, is a Catholic term for worship given to saints and angels. Here Morison has pressed gold and excrement on to handmade paper balls, which are threaded together like the beads of a catholic rosary—an invitation to meditate on the relationship of the sacred and the profane, on a monumental scale.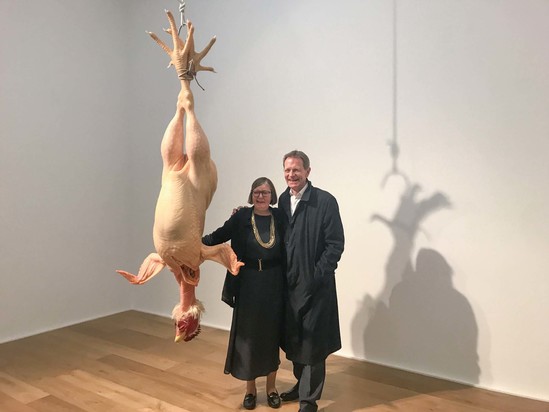 The London Club
In September 2017, Gallery director Jenny Harper, curator Felicity Milburn and Jo Blair, of the Gallery Foundation's contracted development services, Brown Bread, went to London, taking a group of supporters who received a very special tour of the city's art highlights. While there, they further developed the Foundation's new London Club. Recently they sat down together in Jenny's office…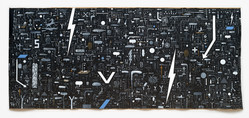 This article first appeared as 'Painting offers a multiverse of symbols' in The Press on 21 June 2017.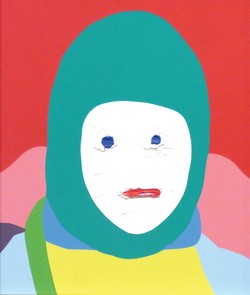 The new 6pm timeslot for the Friends Speaker of the Month series is proving popular, and it has been great to see so many of you coming out to hear from our fantastic speakers.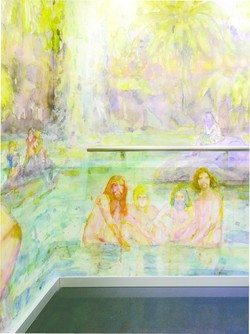 The new year started with the Friends' fantastic summer trip, visiting exhibitions at two of Canterbury's regional art galleries.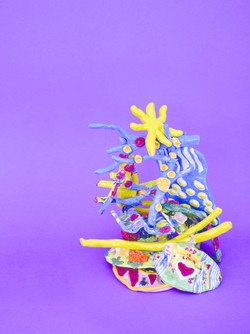 As we approach the first anniversary of the reopening of the Gallery, it seems like a good time to celebrate a year's progress in the life of the city.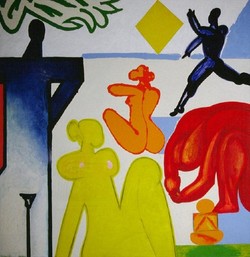 This quarter the Gallery will reopen. It has been a long time coming by anyone's standard. Although we have maintained connections through the award-winning Outer Spaces programme and nomadic, trailed around temporary gallery spaces; being able to once more step into the Gallery's own space is an exciting prospect. I am not alone in looking forward to having the Gallery back in its rightful setting and reacquainting ourselves with the fabulous art we collectively own.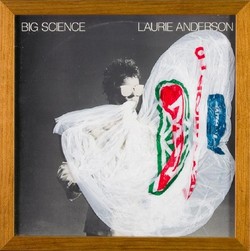 Volunteer guide Rod McKay talks about his life, being an art tourist, and guiding Gallery tours.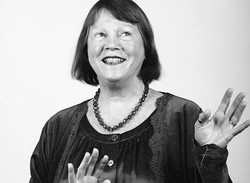 Christchurch Art Gallery volunteer guide Bella Boyd talks about her love of guiding, her favourite works in the Gallery collection and interpreting art with poetry.