Exhibitions
Events
On display
Fa'asamoa: Fatu Feu'u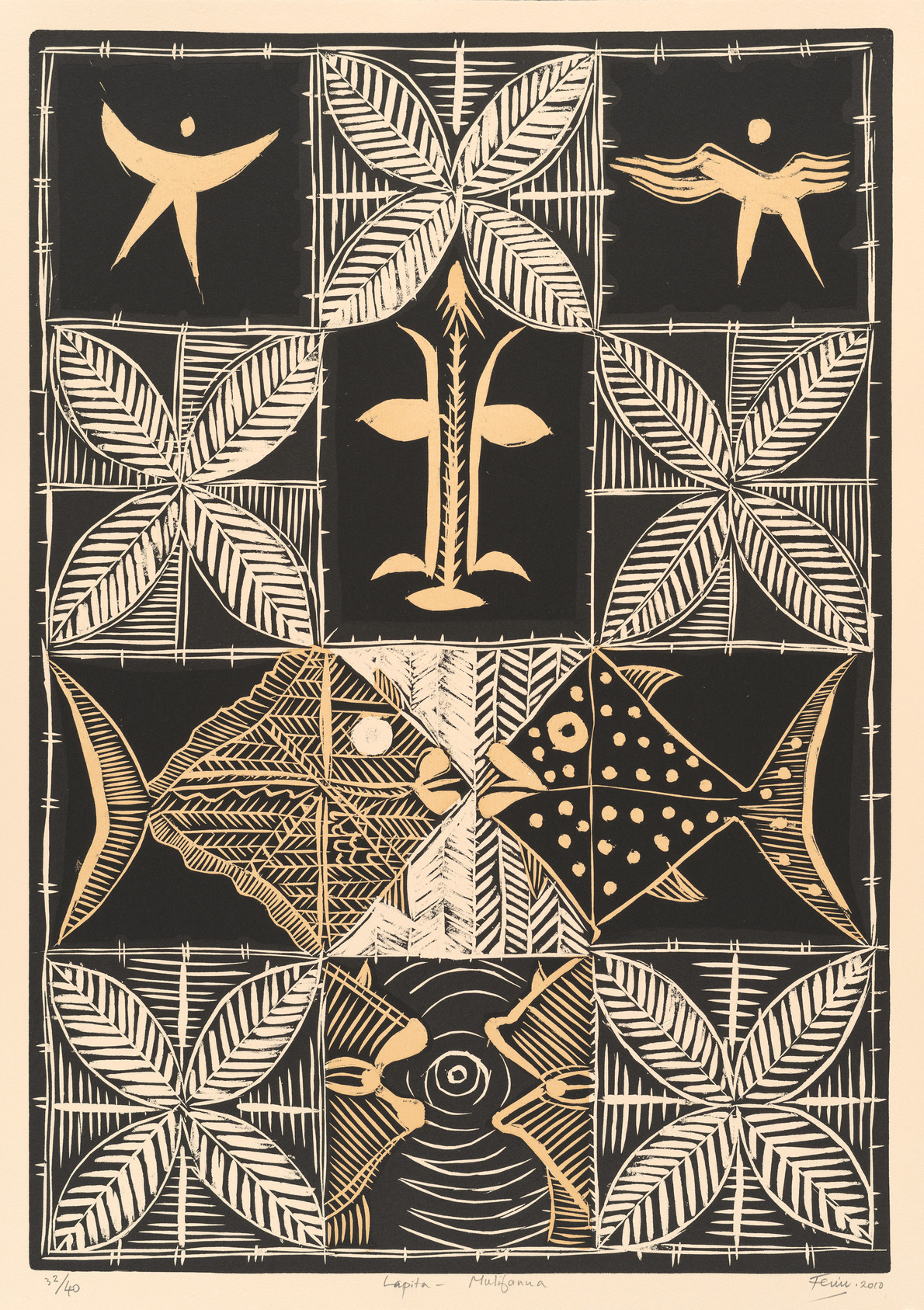 Talk
Past event
Meet in the exhibition
Free
Join Samoan artist Fatu Feu'u in Te Wheke where he will be discussing his featured works and his practice.
Visiting from his Coromandel base, Feu'u is one of Aotearoa's most respected Pasifika artists and mentors and this is a special opportunity to hear him speak in Ōtautahi.
Working across a whole range of media, he draws inspiration from Polynesian art forms, fa'asamoa – the Samoan way – being the unifying element of his work.
Related reading: Te Wheke