Event
Artist Talk: Jess Johnson & Simon Ward
Talk
Past event
Bayleys Knight Frank Foyer
Free
Walters Prize finalists Jess Johnson and Simon Ward in conversation with head curator Lara Strongman about the background to their new work Genetekker Archaic.
Johnson and Ward's work for the Gallery includes the 2018 Bunker Commission, and an animated video playing on the Foyer's digital screens.
Related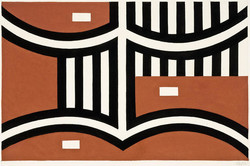 How old is it? Who made it? What does it mean?