Exhibitions
Events
On display
Alicia Frankovich in Conversation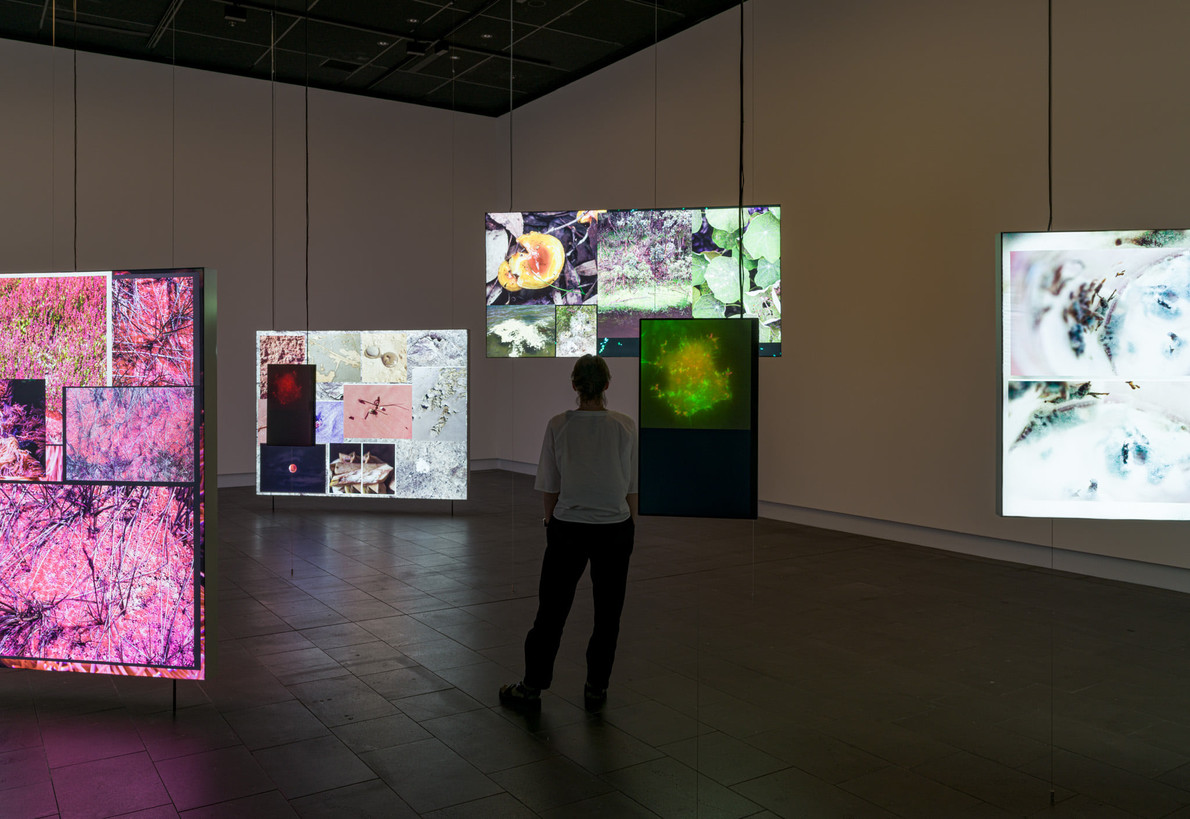 Talk
Past event
Meet in the exhibition
Free
On the final weekend of her exhibition join artist Alicia Frankovich for a discussion with curator Melanie Oliver.
Alicia Frankovich was born in New Zealand and lives and works in Melbourne. In 2012, she was a finalist for the acclaimed Walters Prize. Recent exhibitions and performances include those at the Art Gallery of New South Wales; Stedelijk Museum, Amsterdam; Kunstverein für die Rheinlande und Westfalen, Düsseldorf; Australian Centre for Contemporary Art, Melbourne and Palais de Tokyo, Paris.
Using found and constructed images of phenomena, beings and objects, Alicia Frankovich questions fixed ideas of nature, showing the wild disorder and differences in our world. Ranging from the interior of the earth to genome sequences to close-ups of ant eyes, Frankovich suggests there might be other ways of seeing, connecting and describing the world. Atlas of Anti-Taxonomies references both art historian Aby Warburg's Mnemosyne Atlas, a collection of images mapping "art history without a text", and a cluttered computer desktop or Google image search. Images of various scales and contexts are combined in a seemingly haphazard manner, yet these are in fact carefully orchestrated configurations, drawn together by the artist to expand our understanding of all things.