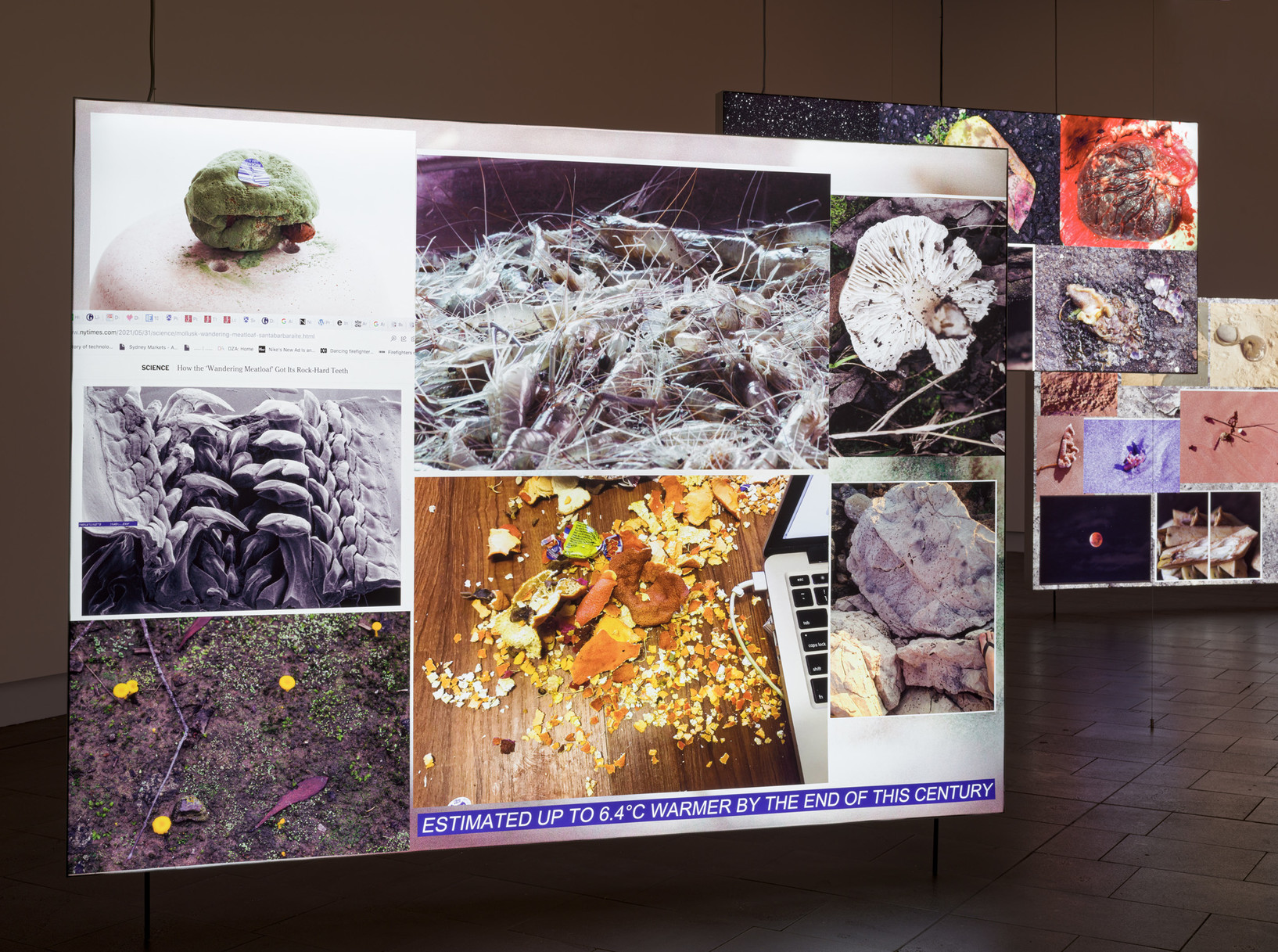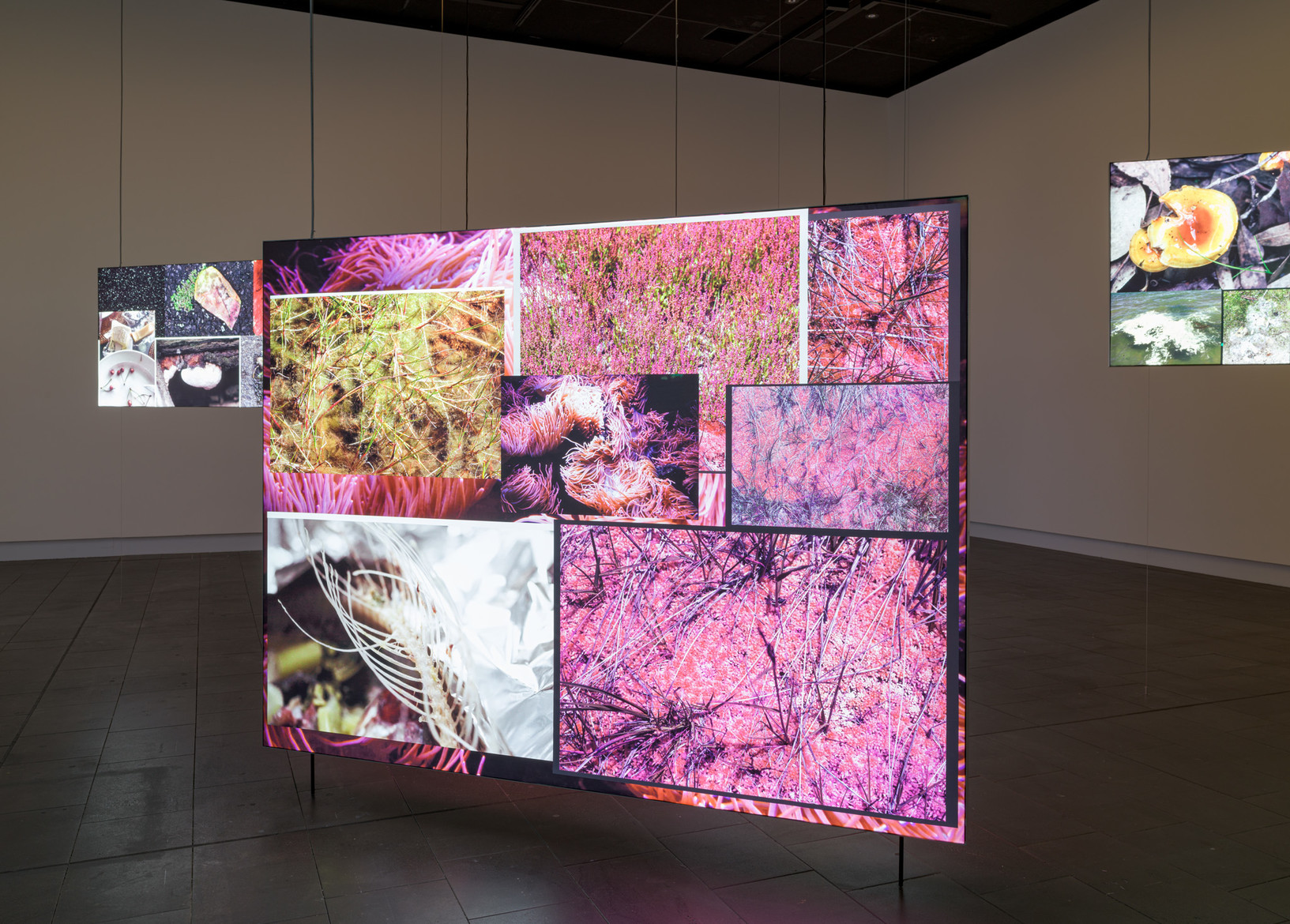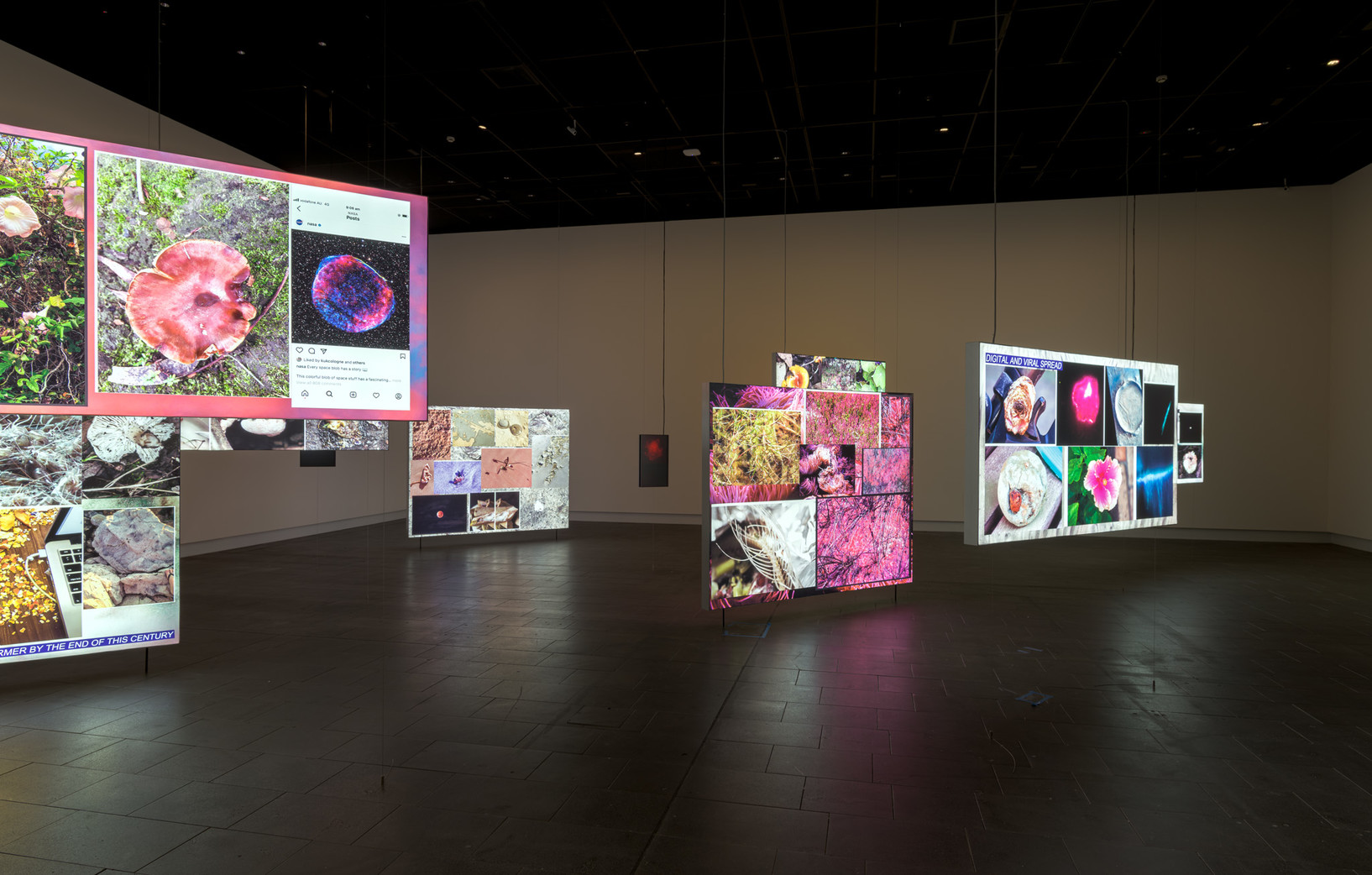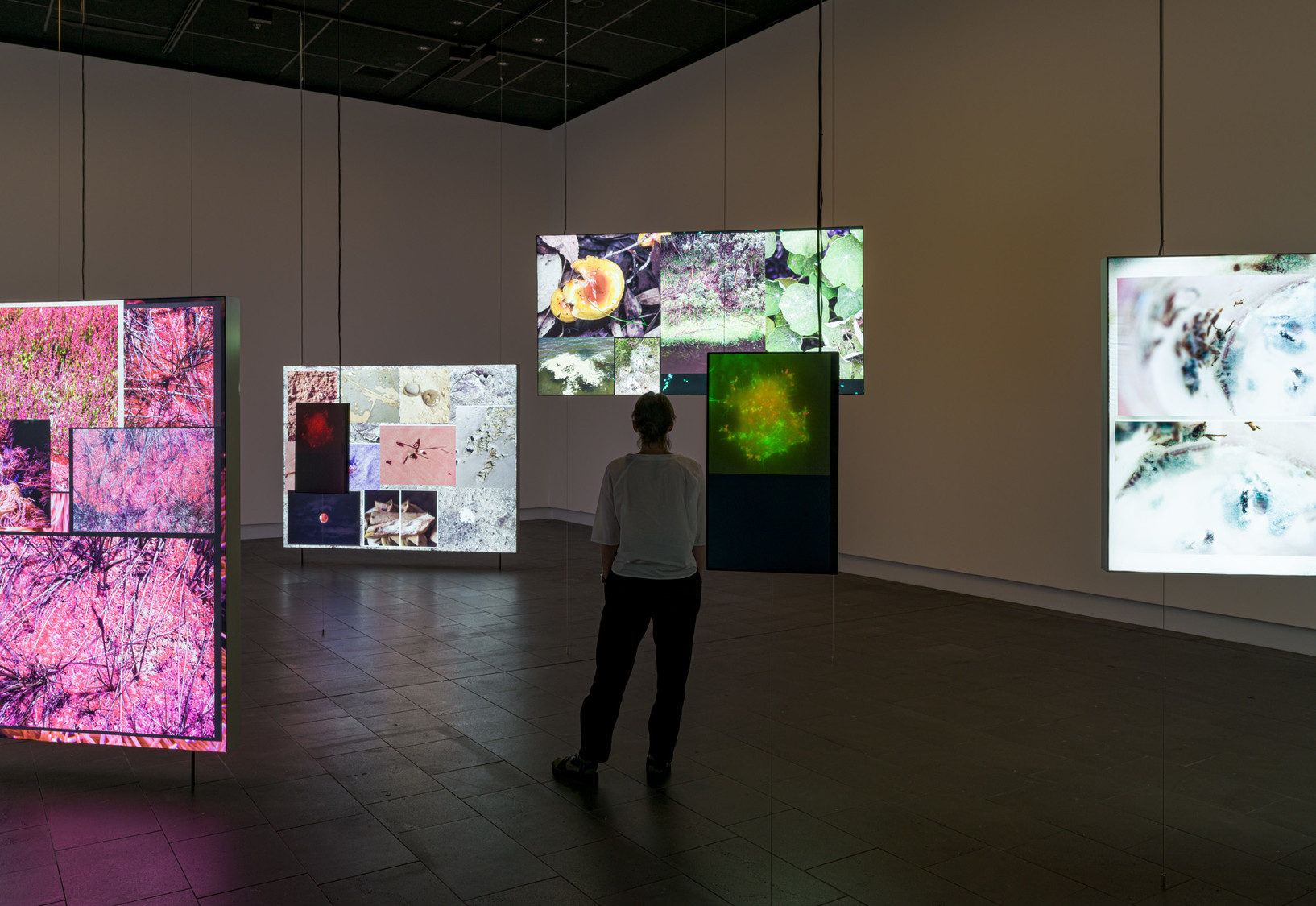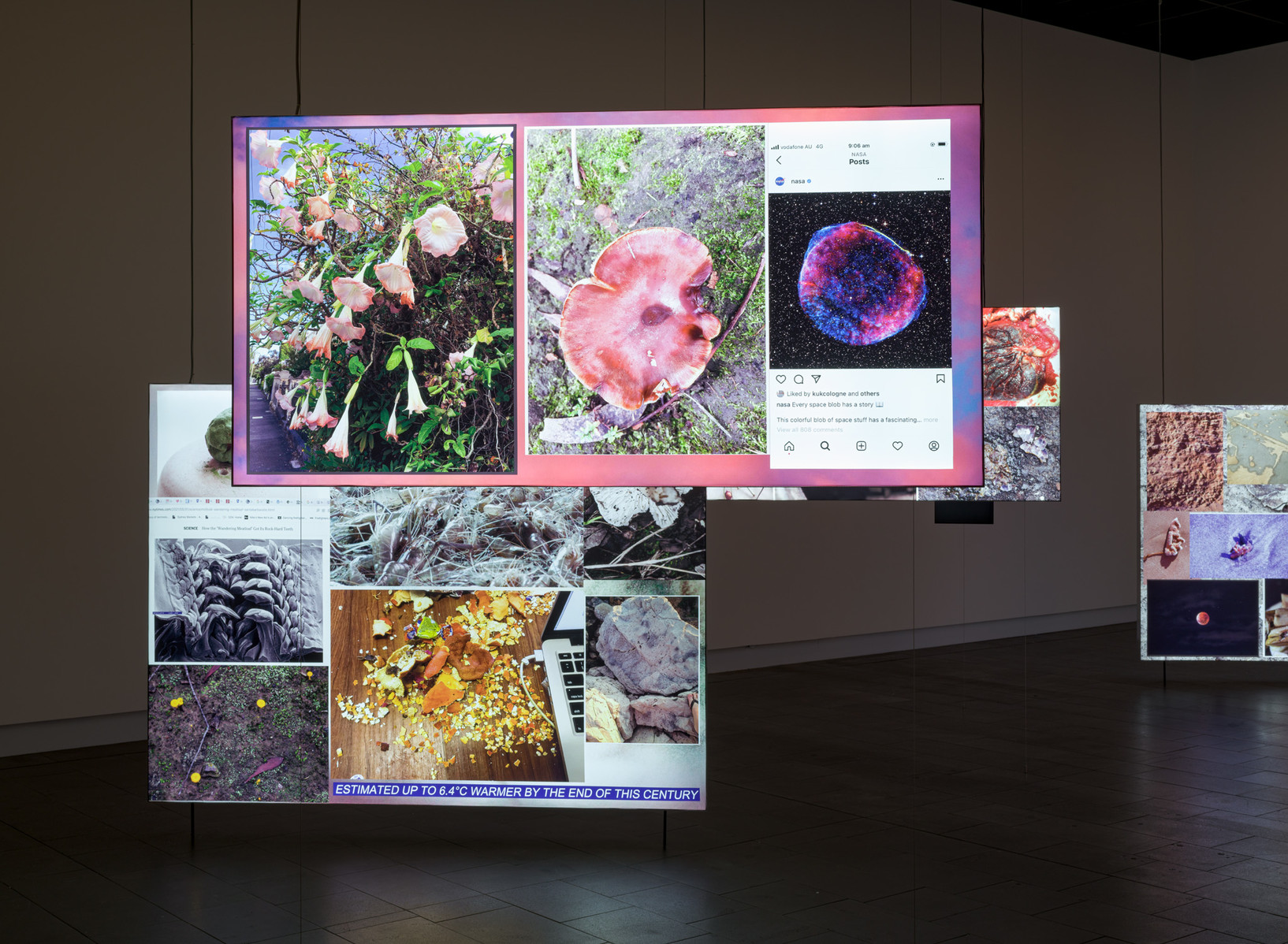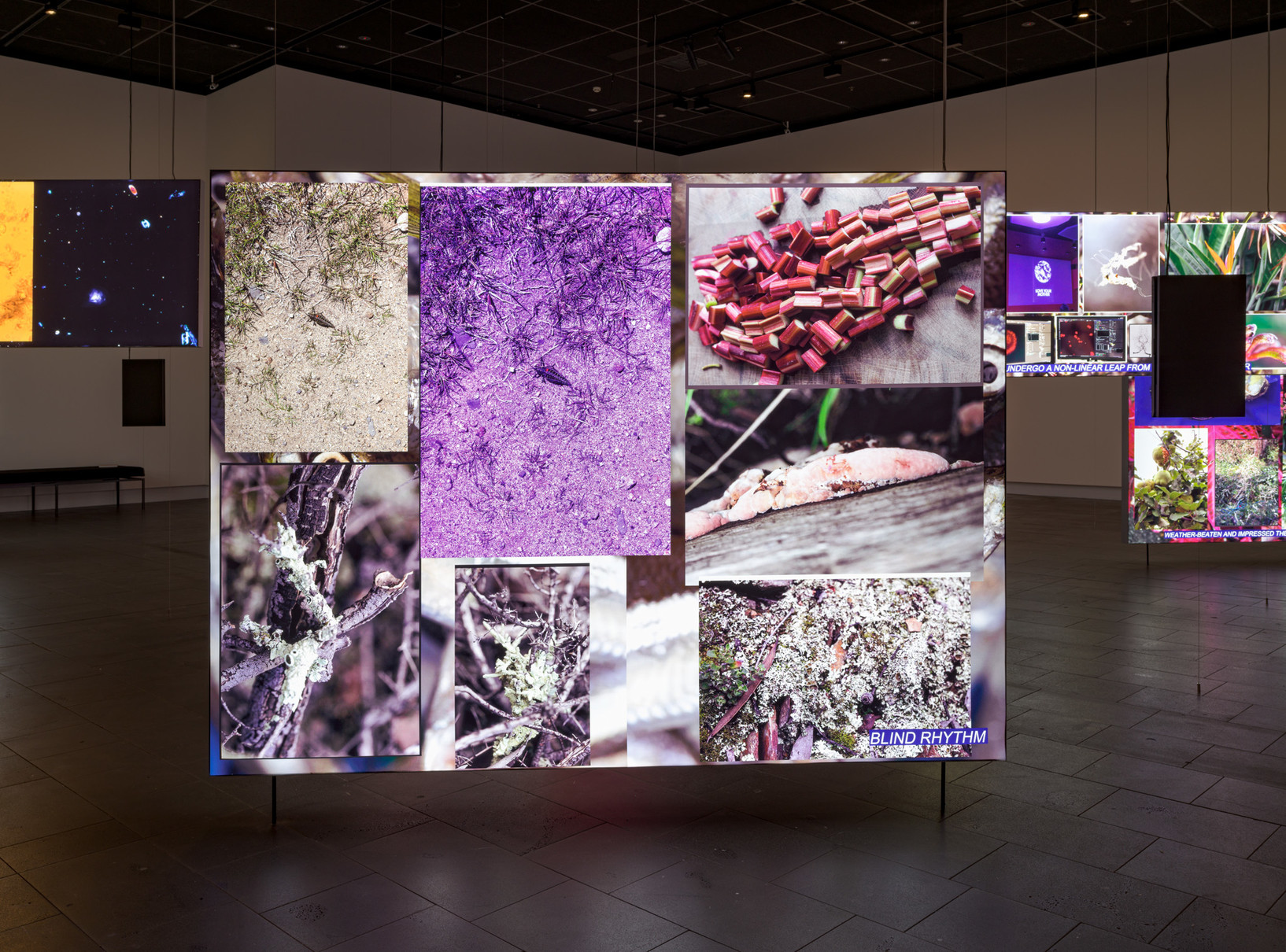 This exhibition is now closed
An installation de-categorising the world to reveal the wild disorder of nature.
Using found and constructed images of phenomena, beings and objects, Alicia Frankovich questions fixed ideas of nature, showing the wild disorder and differences in our world. Ranging from the interior of the earth to genome sequences to close-ups of ant eyes, Frankovich suggests there might be other ways of seeing, connecting and describing the world. Atlas of Anti-Taxonomies references both art historian Aby Warburg's Mnemosyne Atlas, a collection of images mapping "art history without a text", and a cluttered computer desktop or Google image search. Images of various scales and contexts are combined in a seemingly haphazard manner, yet these are in fact carefully orchestrated configurations, drawn together by the artist to expand our understanding of all things.