1947
Watercolour
Purchased, 1970
375 x 502mm
70/39
About the artist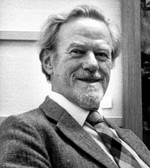 earlier labels about this work
Lake Wakatipu is in the Otago region and has Queenstown on its shores. Interested in the landforms of the area, William Sutton completed a number of paintings out of his experiences there in early 1947.

One of Canterbury's foremost artists, Sutton painted in oils as well as being skilful in the use of watercolour. In 1948–1949 he travelled in England and Europe, and returned with a determination to show the essential qualities of the New Zealand landscape. The sparse landscape and his use of ochres, blues and greens, seen here, were to become characteristic of his work.

Born in Christchurch, Sutton studied at the Canterbury College School of Art. He was tutored by many well-known Christchurch artists, including Colin Lovell-Smith (1894-1960), Archibald Nicoll (1886-1953) and Cecil Kelly (1870-1954). Sutton began exhibiting with The Group in 1946. Returning from his travels in Europe, he taught painting at the School of Art from 1949 until 1979. Sutton was awarded a C.B.E. in 1980.