Looking After Your Taonga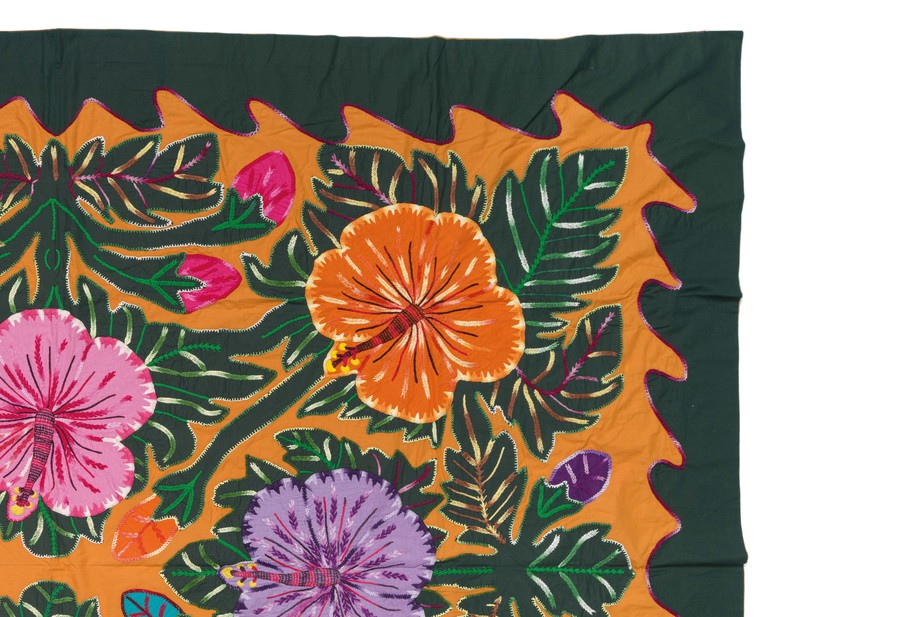 How do you care for textile-based artworks if you have them at home? Bulletin asked some experts for their tips and advice.
Looking After Tivaevae and Kete
Eliza Penrose and Carla Pike
The collection at Christchurch Art Gallery Te Puna o Waiwhetū comprises approximately 8,400 artworks, including historic paintings and sculpture, works on paper, and modern and contemporary art pieces, including textiles. Textiles are considered among the most sensitive materials in our collection. They undergo physical changes from fluctuating temperature and humidity, are damaged by prolonged exposure to light, sensitive to air pollutants and dust, and prone to attack from pests such as insects and rodents.
Textiles make up a small proportion of the Gallery collection, with under 100 objects currently held here. Over the past few years, we have seen an increase in the display and acquisition of textile works. The collection exhibition Te Wheke saw the display of four consecutive installations of tivaevae, a form of traditional artistic Polynesian quilting.
When caring for tivaevae and similar works in the home, ensure that they are free of dust and inspect for insects before packing them away. It is generally best to avoid wet-cleaning tivaevae, due to the sensitivity of the dyes and the risk the colours will run and bleed. Within the Gallery we tend to roll large flat textiles to reduce folding and creasing of the fibres, however, it is also acceptable to fold the tivaevae. Use the largest container you can to reduce the amount of folding needed, and pad the folds using scrunched acid-free tissue or 'sausages' made from fabric with polyester batting to reduce creasing. Store it in a specialised box or within an inert plastic container.1 Line the box with pre-washed cotton fabric or acid-free tissue, and wrap or cover the tivaevae with similar. The Canadian Conservation Institute has a great series of online publications called CCI Notes, one of which deals with objects made from textiles.2
The recent exhibition Te Puna Waiora saw the display of Māori textiles in the form of kākahu, kete and other traditionally woven objects. Woven Māori taonga are often composed of harakeke and frequently include other natural or synthetic fibres, feathers and beads. Kete are a common object found within the New Zealand home. When not in use, store your kete in a clean, lined and acid-free box or container. Since kete have a hollow interior, add padding of acid-free tissue or a Dacron-stuffed fabric pillow to retain its shape and prevent crushing the fibres. If dusty, a soft gentle brush can be used to dry-clean kete, taking care around delicate feathers and adornments.
For more advice you can find conservators here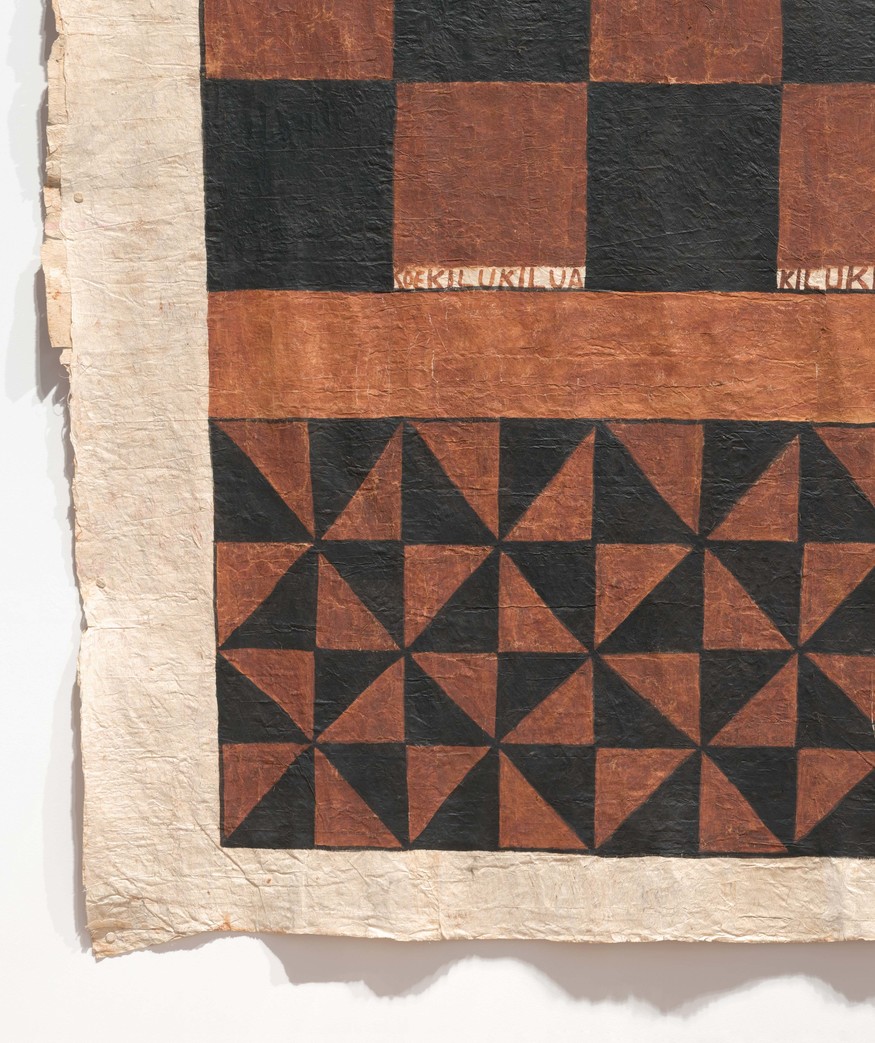 Small Tips On Caring For Your Hiapo
Tapa, ngatu, masi, hiapo… barkcloth goes by many names. Here in Aotearoa, living so close to the Pacific Islands has meant we are very familiar with these Pacific barkcloth practices, and some of us have large pieces folded up in the cupboard or placed under a bed. I have been asked by many people what they can do with their tapa cloth besides having it folded up. Firstly, they are not made to sit unused in your cupboard, but I know what it is like to have metres of tapa cloth that you can't display because the walls in your house are not big enough.
As you'll see, caring for your tapa is simple if you follow a few simple steps:
Do not fold it but roll it if possible. You can get old cardboard tubes from fabric stores and use these to roll up your hiapo. If you absolutely must fold it, the fewer folds the better.
Place a clean bed sheet on top of your hiapo before you roll it up with a tube.
If it gets wet, lay it out in the sun on the next sunny day to dry mould and check for any bugs that might be eating it. You can also use a dehumidifier in a closed space to help dry it out.
Store it in a dry and cool space – I use the tops of shelves or wardrobes that are out of the way – and never stack anything on top of it.
Hang your hiapo on the wall with magnets if you do not want to damage the cloth. Otherwise using small pins in multiple places helps to hold the weight of the tapa and only leaves tiny holes.
If you have rips or holes in your hiapo and can't find a local maker to fix it you can also do small repairs yourself. Use a natural paper or even scraps of hiapo to glue to the back in the spots that need repair. This will give them support from further damage. Always use archival products and a clean working space when making repairs.
However, if left unattended and collecting dust, this will eventually lead to them weakening and tearing in the folded areas. Some of us may be lucky enough to receive pieces as gifts, at formal events such as birthdays, funerals or weddings. Within the Pacific community and beyond a gift of tapa is a treasured taonga, so if you have a piece that may be suitable for a special occasion, then you have an opportunity to pass it on to another whānau or friend. Alternatively, the instructions below will help you care for the taonga that you have.
Hot tips:
Every few months I take my cloth out to let it breathe and to check for bugs and mould. I enjoy seeing how the surface changes over time. As it ages the cloth will get softer so taking care of it is important if you want to pass it to the next generation. However, I also have many garments that I have worn multiple times and these are wearing out a lot faster, which is fine with me as I want to enjoy them as taonga.
Keep it away from water and do not use commercial dyes to 'fix' any faded paint areas, the natural dyes are most likely fading due to age or sun exposure. Accept the natural ageing process and enjoy the cloth and materials for what they are – impermanent.
I have been making hiapo for around eight years and have found many ways to care for my pieces, however these are just some helpful tips that have been useful for others. Enjoy your taonga!