Director's Foreword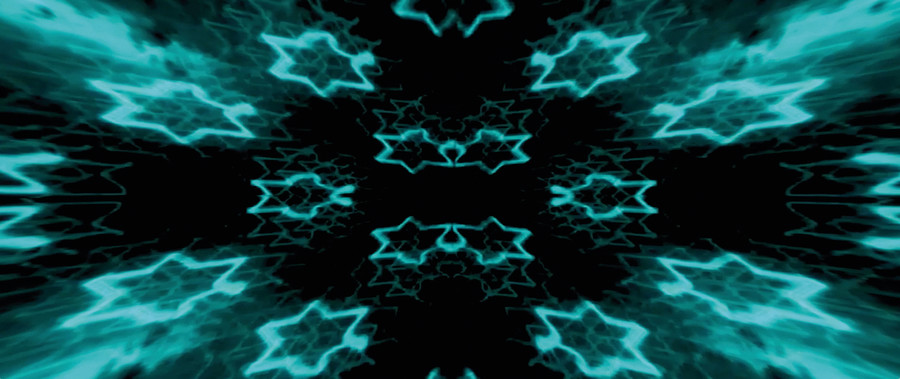 It's been great to watch our visitors returning to the building over the past weeks despite the ongoing effects of Covid-19. This issue is coming to you regretfully late due to the pandemic; it's one of a few changes to our published schedules as we find our feet again. I urge you to keep in touch via our website and social media for updates on what's happening as we return to our full and vibrant programme of exhibitions and events.
At the start of June we were very pleased to open Māori Moving Image ki Te Puna o Waiwhetū, the second iteration of this important exhibition and a feast for eyes, ears and minds. Māori Moving Image champions film, animation and video art made by several generations of Māori artists, attempting to address the lack of representation these works have received in our art histories. It's accompanied by a fantastic new publication that really brings the subject to life.
For Bulletin, Physics Room director Abby Cunnane looks in depth at Jeremy Leatinu'u's Te Whakawhitinga – an eleven-minute film that follows the southward journey of a young Māori man as he travels from Northland to Te Waipounamu to begin his military service and enter World War II. And writer and curator Hanahiva Rose reflects on the exhibition as she draws a line between the international Event Horizon project's recently released photograph of the black hole at the centre of the Milky Way, and works from the exhibition that deal with the fluidity of digital space and the way that moving image can breathe new life into existing imagery.
I'm really excited to reveal that later this quarter, Perilous: Unheard Stories from the Collection opens its doors to visitors. Perilous replaces the phenomenal Te Wheke, which has been on display on the first floor since May 2020. Art can tell stories about ourselves and the world around us. Conventional narratives allow only a narrow section of society to dominate our galleries – often male, Western and heterosexual. With a title that acknowledges the complexity of the task, Perilous is formed around the challenges and possibilities that emerge when we make space for fresh voices and disruptive ideas.
A key space in Perilous shines a light on the work of Canterbury artist Grant Lingard. Lingard addressed gay issues in his witty and poetic work, from the repression and confusion of New Zealand's macho rugby culture to the HIV/AIDS epidemic. For Bulletin we invited writer and curator Francis McWhannell to write on the work of this important artist, who is now beginning to get the respect he deserves. Another space within the exhibition takes as its title the Māori whakatauki 'Ka mua, ka muri', which many of you will know means 'walking backwards into the future'; we asked the exhibition's four curators to each select a work from the show that offers a different perspective on the intersection of the past and future. From Rita Angus's Cass to Ana Iti's Treasures Left by our Ancestors, they invite us to rethink how we commonly see our heritage.
Our Pagework is supplied by Amy Howden-Chapman, whose work focuses on the increasing urgency and ongoing complacency around our response to the climate crisis, and the weirdly persistent blind spot we seem to have for what is truly a global crisis. Lyttelton writer and poet Ben Brown selects Shane Cotton's Takarangi for our My Favourite – his response is lyrical and rather special.
It is with sadness that I mark here the passing of much-loved Canterbury potter and teacher Denise Meyrick. Denise began potting in Governors Bay in the mid 1960s, and by 1972 she was working as a full-time ceramicist. She exhibited regularly and was a part of a core group of local potters – including her partner Rex Valentine, Michael Trumic, Margaret Ryley and Frederika Ernsten – who established the Studio 393 space in central Christchurch.
We also farewell the incomparable Allie Eagle who was a key force in the development of feminist art practice in Aotearoa New Zealand. She had a strong connection with Christchurch, completing her Diploma of Fine Arts at the University of Canterbury in 1968 and becoming the exhibitions officer at the Robert McDougall Art Gallery (now Christchurch Art Gallery Te Puna o Waiwhetū) in 1974. We are lucky to hold a terrific self-portrait by Allie in our collection, which will be on display from August as part of our Perilous exhibition.
Finally, I'd like to invite you to come and join us for Celebrate Te Wheke on 2 July. An event for all our communities, it will feature music, poetry, art and cultural performances by tangata whenua and Pasifika artists. Expect a perfect mid-winter pick-me-up, and a great opportunity to enjoy the final evening of this spectacular show. We'll have food and drink available to purchase from our pop-up bars and food trucks, so come and join us for a night to remember.