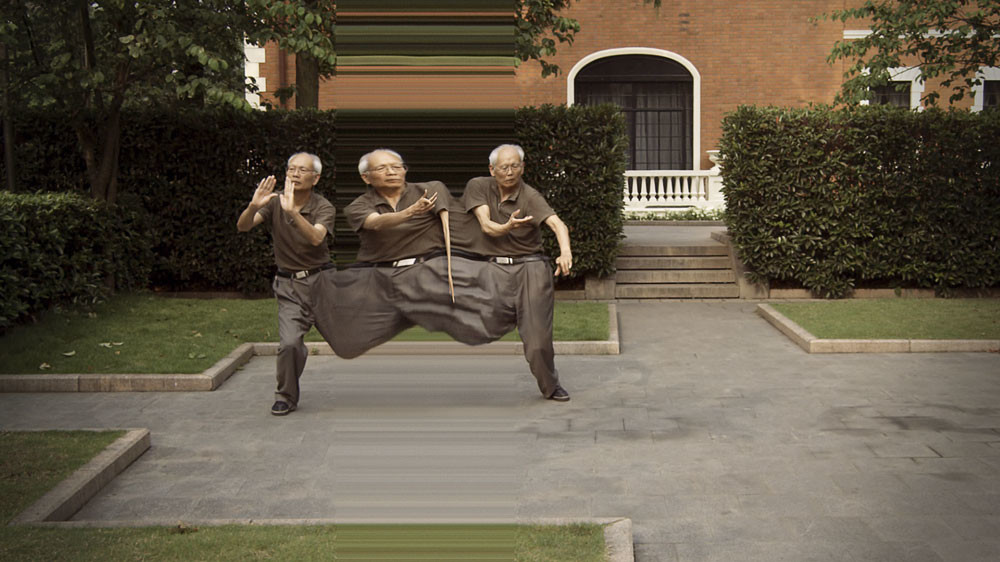 Seeking stillness in movement
Time didn't feel like it was on my side on the day I first saw Daniel Crooks's film Static No.12 (seek stillness in movement) (2009–10). In Sydney for just a couple of days to see the Biennale, I'd committed the cardinal mistake of the international art tourist and bitten off more culture than I had time to chew. By the time I reached Cockatoo Island and its dozens of exhibits, I was suffering from what might be called the Grumpiness of the Long-Distance Art Watcher – a state in which one doesn't absorb the artworks so much as check them off, feeling simultaneously fretful about my dwindling time and resentful about the sheer quantity of art. Though I hardly knew it then, this was the perfect state in which to test Crooks's video – a work that attempts, like no other I know, to induce an altered sense of time.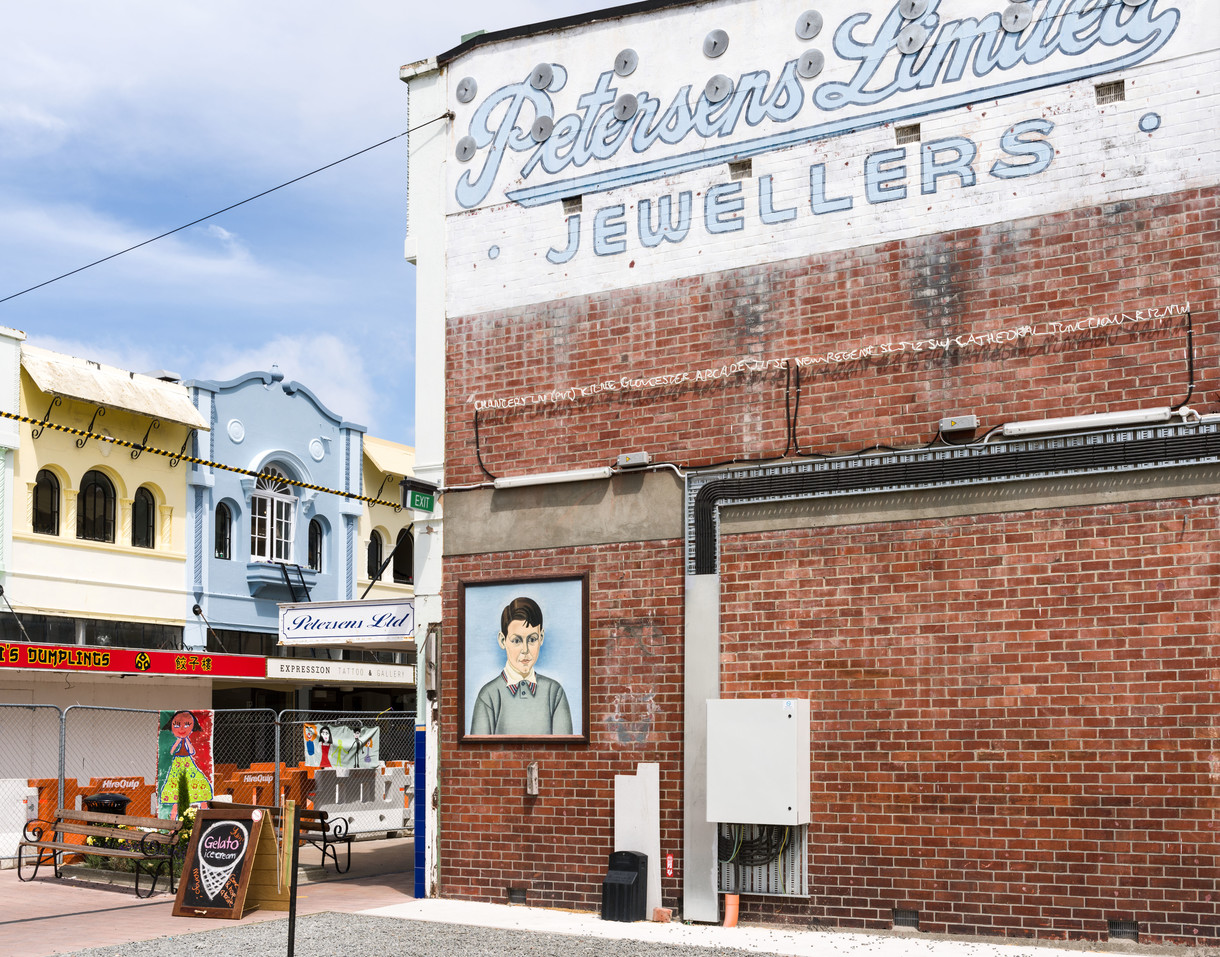 Quiet invasion
The idea of peppering the vestigial city centre with portraits from the collection became part of the Gallery's tenth birthday POPULATE! programme, intended to remind all of us that the collection is, indeed, still here and in good shape.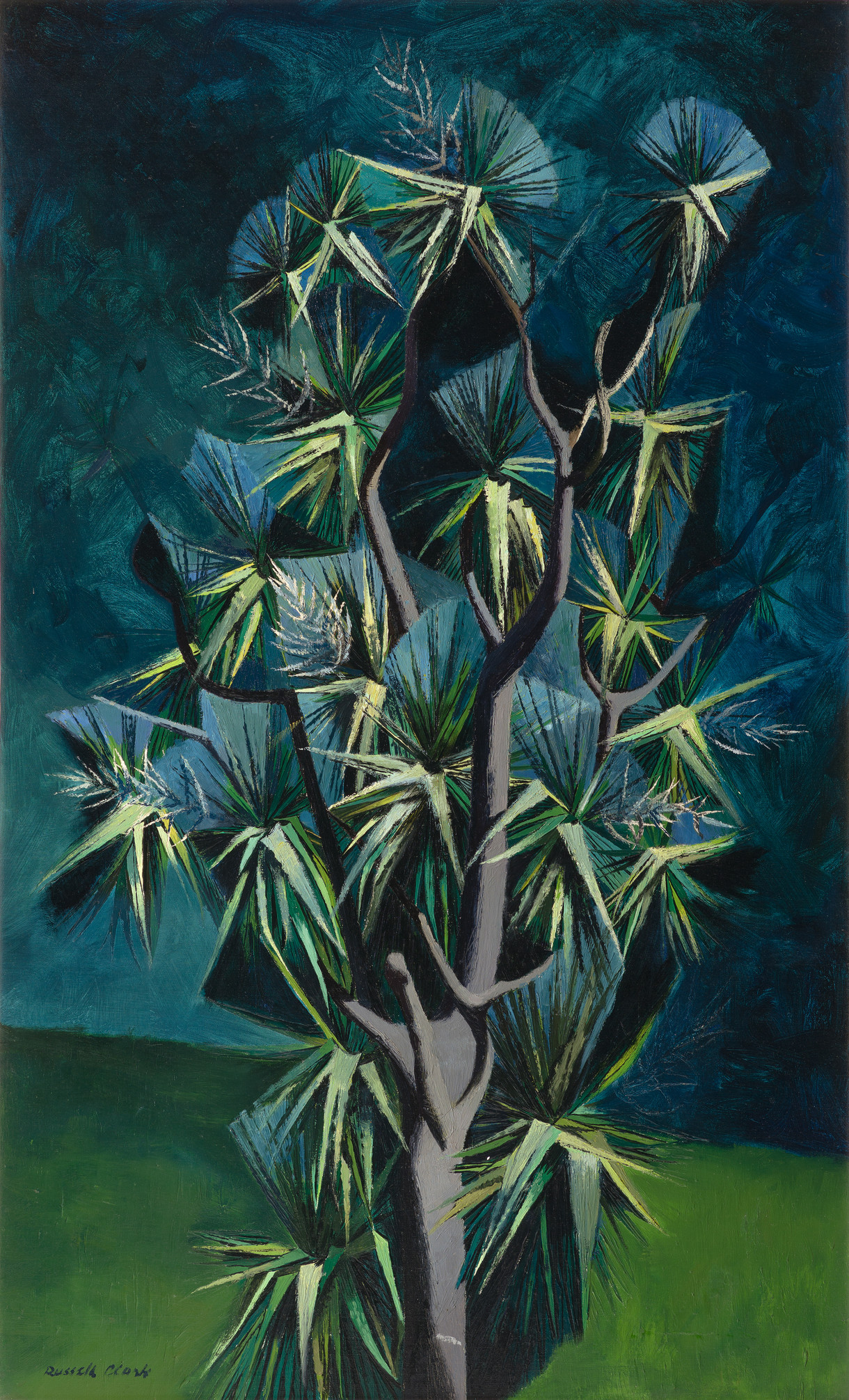 Russell Clark's Cabbage Tree in Flower
I wasn't familiar with Russell Clark's work until I looked through the Gallery's online collection, but I found myself immediately attracted to this painting because of its subject.