B.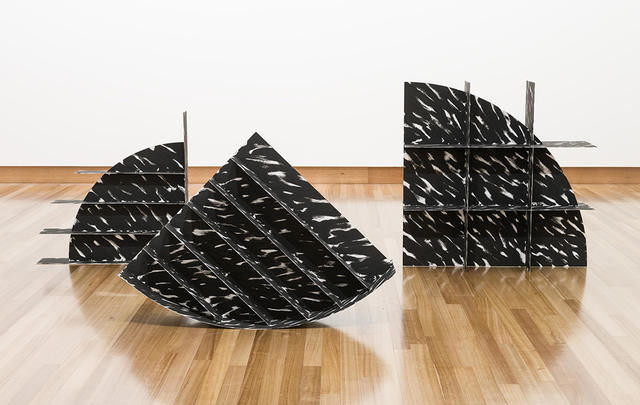 Matt Pine (1941–2021)
Note
Te Puna o Waiwhetū Christchurch Art Gallery acknowledges the passing of Matt Pine (Te Āti Haunui-a-Pāparāngi, Te Ātiawa, Ngāti Tūwharetoa).
Matt Pine was born in Whanganui and attended the Whanganui Collegiate School, later graduating from the University of Canterbury School of Fine Art (now Ilam School of Fine Arts) in 1959, and Elam School of Fine Arts, University of Auckland, in 1962.
Following graduation Pine received a scholarship to attend two reputable London institutions: Hornsey College of Art and Central School of Arts & Crafts betweeen1962 and 1964. While there, Pine was involved with the installation of minimalist works by American artists including Sol Le Witt, Carl Andre, Donald Judd and Dan Flavin at Tate Gallery; working closely with these artworks would significantly inform his own practice, which took inspiration from the constructivist and minimalist movements.
Pine travelled through parts of Asia, Russia, Africa and Europe before returning to Aotearoa in 1974, where he continued making site specific- work while observing the formal aspects of Māori architecture and ancestral sites. In 1979 he met Ralph Hotere while he was the Frances Hodgkins Fellowship artist in residence in Dunedin. Both artists' work at the time operated at the intersection between Te Ao Maori and minimalism.
Pine was an art teacher and tutor around the Whanganui region from 1976 to 1999, He established Te Wa / The Space, Whanganui, which relaunched in 2011 in Palmerston North. His art reflects his experience of international artistic movements and his expertise in considering them from within Te Ao Māori. He made an important contribution to the canon of contemporary Māori art and the wider art history of Aotearoa New Zealand.