B.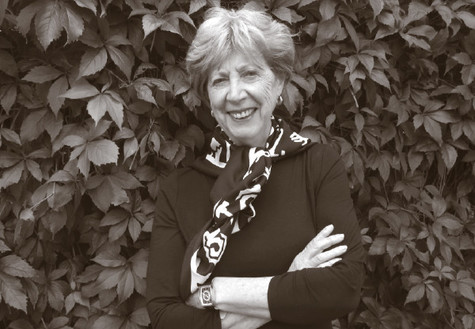 Julie King, 1945–2018
Note
It was with much sadness that the staff of Christchurch Art Gallery Te Puna o Waiwhetū heard of the sudden death of local art historian Julie King in early December. Julie had developed a close relationship with the Gallery over the years, not only as a curator, researcher, writer, speaker and key member of the Friends of Christchurch Art Gallery, but also as a regular visitor to exhibitions, talks and events.
Over the past few months, Julie spent many hours in the Gallery's library researching and writing about the life and work of Rose Zeller for an article that has just been published in the Gallery's latest Bulletin magazine. Widely published, Julie is best known for her books on Canterbury artists Olivia Spencer Bower, Margaret Stoddart and Sydney Lough Thompson.
Julie arrived in Ōtautahi Christchurch from England in the 1970s to take up a position as a lecturer in the University of Canterbury's art history department, where she specialised in New Zealand's 19th- and early 20th-century artists. Always friendly and up for a chat, especially if it involved art, Julie will be missed by all at the Gallery.
Related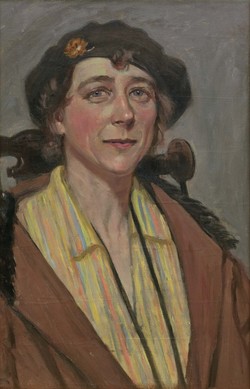 In Search of Rose Zeller
Enveloped in her dark brown coat and wearing an unconventional and distinctive striped shirt, Rose Zeller looks out from the canvas with an engaging and knowing smile. Painted around 1936 by her friend, fellow artist and teacher in craft and design, Daisy Osborn, it's a rare view of an artist who, while scarcely remembered today, was an unconventional and respected figure during the interwar years.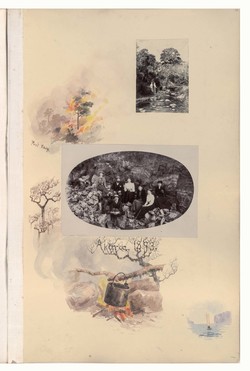 Exquisite Treasure Revealed
Canterbury Museum holds two albums compiled by Diamond Harbour artist Margaret Stoddart. The older of the two, containing images featured in this Bulletin, and itself currently exhibited in the Gallery, covers the period 1886–96. The album is handsomely bound in maroon, and stamped M.O.S. in gold. It contains a sort of travelogue by way of black and white photographs set amongst decorative painting, mostly of native flora, with some locality and date information.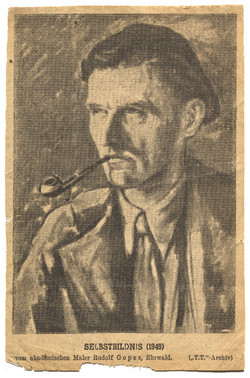 Reflections on riches
While the Gallery may be closed, our archive collections continue to develop. As I write, three aspects of managing an archive are happening simultaneously. We are adding new material, cataloguing it, and assisting a researcher to use the archive. All the challenges and pleasures of archive management are on the table.