B.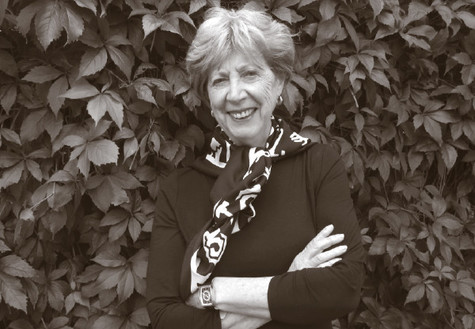 Julie King, 1945–2018
Note
It was with much sadness that the staff of Christchurch Art Gallery Te Puna o Waiwhetū heard of the sudden death of local art historian Julie King in early December. Julie had developed a close relationship with the Gallery over the years, not only as a curator, researcher, writer, speaker and key member of the Friends of Christchurch Art Gallery, but also as a regular visitor to exhibitions, talks and events.
Over the past few months, Julie spent many hours in the Gallery's library researching and writing about the life and work of Rose Zeller for an article that has just been published in the Gallery's latest Bulletin magazine. Widely published, Julie is best known for her books on Canterbury artists Olivia Spencer Bower, Margaret Stoddart and Sydney Lough Thompson.
Julie arrived in Ōtautahi Christchurch from England in the 1970s to take up a position as a lecturer in the University of Canterbury's art history department, where she specialised in New Zealand's 19th- and early 20th-century artists. Always friendly and up for a chat, especially if it involved art, Julie will be missed by all at the Gallery.