B.
Aw, bless their little aerosol-coated hearts
Behind the scenes
Let it not be said that Christchurch's vandals, ahem, street artists, lack a sense of community spirit.
Regular readers might recall my blog on the Christchurch City Council's attempts to brighten the hearts of quake-affected residents by ensuring that their street-side liquid waste collection units came in the ocularly-soothing shade of Mist Green. Over the Christmas break, I was reassured to find that such altruistic tendancies are not confined to the CCC, as our local graffiti brigade made it clear that festive spirit - and creative spelling - are alive and well in the Garden* City.
*(dying off nicely, thanks for asking)
Related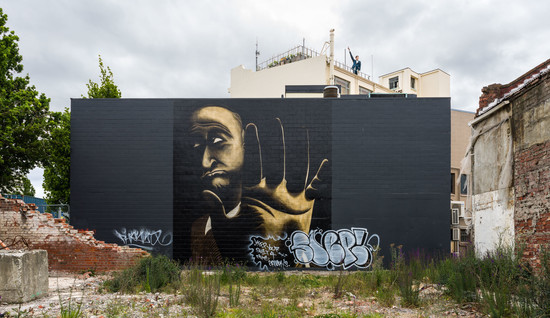 My Favourite
I've been continually fascinated by the plethora of creative interventions inserted into the wasted post-quake city. A number of works have offered sharp reminders that what we have been witnessing in the past five years is not normal.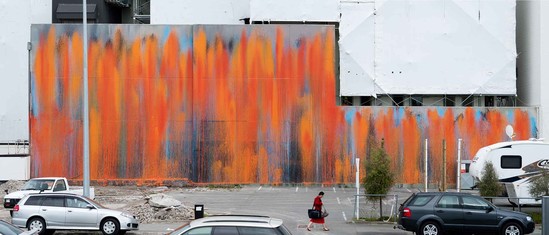 Sparks that fly upwards
Curator Felicity Milburn remembers five years and 101 installations in a gallery without walls.

Coming across an undamaged, fully standing, curved brick wall in the battered eastern suburbs is something of a rarity.