B.
Another Brick In The Wall
Behind the scenes
Coming across an undamaged, fully standing, curved brick wall in the battered eastern suburbs is something of a rarity.
Sadly, two years on, broken streets and piles of rubble are a more common sight.
So when locals wrote in chalk what they would like to see more of, it was great to see - amongst the calls for "good waves" (surfers have, admittedly, been rather starved of decent swell lately) and for the Fast Food Gods to "open a Maccas" - that somebody was asking for "no graffiti, just art". And just a little further along, another brick wall still standing (recently exposed by the demolition of yet another building), and beautifully demonstrative of the power of just a little bit of paint and a few colours.
Related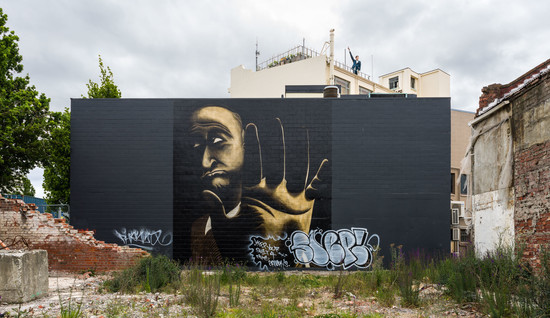 My Favourite
I've been continually fascinated by the plethora of creative interventions inserted into the wasted post-quake city. A number of works have offered sharp reminders that what we have been witnessing in the past five years is not normal.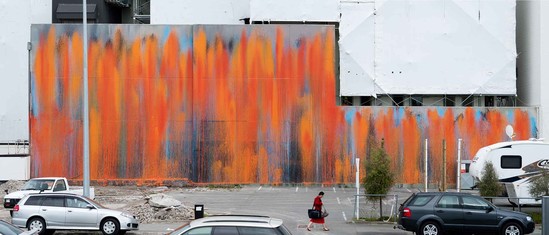 Sparks that fly upwards
Curator Felicity Milburn remembers five years and 101 installations in a gallery without walls.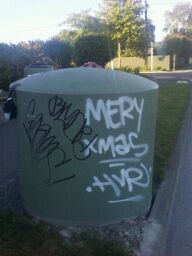 Let it not be said that Christchurch's vandals, ahem, street artists, lack a sense of community spirit.