Jacqueline Fahey: In her own words
Artist Jacqueline Fahey in conversation with curator Felicity Milburn.
Running time 13:21.
Produced by Christchurch Art Gallery Te Puna o Waiwhetū in association with the exhibition Jacqueline Fahey: Say Something! (2017).
Filmed by Port Hills Productions.
Related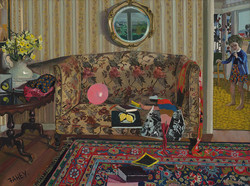 Faced with juggling the competing roles of mother, housewife and artist, Jacqueline Fahey made her everyday environment an integral part of her art practice. "I decided that instead of getting away from it all, I would embrace domesticity; transform it, interpret it. Who better than someone immersed in it?" Fahey's works of the 1970s captured the private spaces of her family home, exposing all the inconvenient realities – messy couches, overflowing washing baskets, unruly children – often absent from conventional paintings of domestic scenes. By drawing attention to the ordinary objects and daily routines that were part of many women's lives, she contributed to the increased visibility and understanding of female experience. "I could endow my humble objects with mana", she said, "because for a while they were totally beautiful to me."
(We do this, 12 May 2018 - 26 May 2019)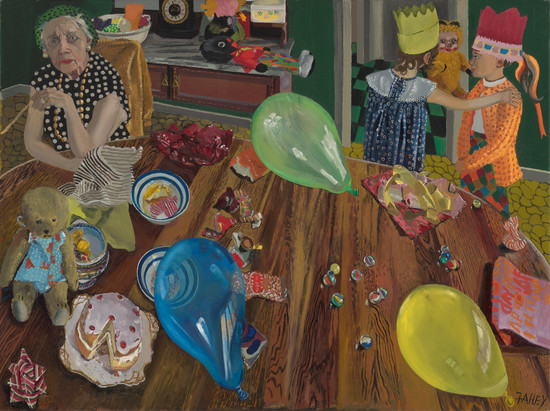 Jacqueline Fahey: Say Something!
Overflowing with love, conflict and quiet despair, Fahey's paintings from the 1970s bristle with the intensity of domestic life.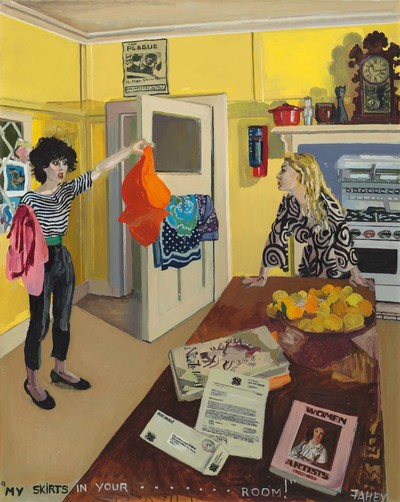 An Undeniable Promise
There is such a burden of expectation placed on Anne's painting, and on the exhibition… itself. I feel, like many women painters that she is being asked to prove an undeniable promise. This is unfair.