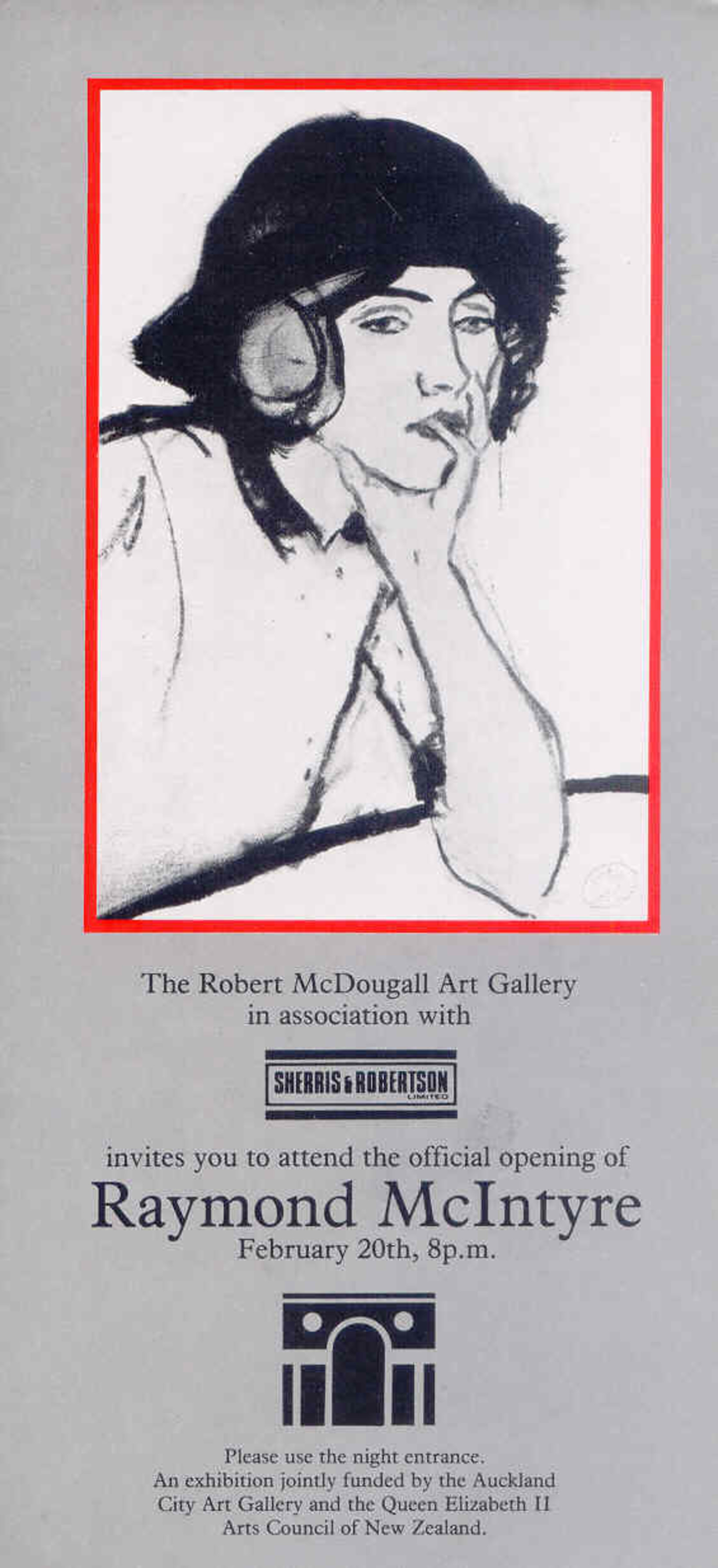 This exhibition is now closed
This is a major touring exhibition of over seventy paintings, drawings and prints by Raymond Mclntyre, one of the most distinguished expatriate New Zealand painters of the early twentieth century.
Born in Christchurch in 1879 Raymond Mclntyre lived in South Brighton during his childhood enrolling at a youthful age at the Canterbury College School of Art where he later became a tutor. At this time Mclntyre was a frequent exhibitor with the Canterbury Society of Arts. He also shared a studio with Leonard Booth and Sydney Thompson and in the contemporary press reviews was clearly identified as one of the most exciting younger painters of the time.
Seeking further training and stimulation Mclntyre, like most promising New Zealand artists in the early twentieth century, left Christchurch in 1909 to continue his art studies in London. Here he was determined to carve out a career as a painter working in the modern styles. Letters written during these early years express his aspirations and disappointments, the shows he saw and the artists he met. This was the time when British art audiences were first exposed to the exciting works of the Post Impressionist painters, Cezanne, Van Gogh, Gauguin and Matisse and their influences are clearly seen in the Mclntyre's landscape panels of around 1913. Like the French painters and like Whistler, Mclntyre sought a spontaneity and breadth in the handling of paint and for a distillation which captured only the 'essentials'.
The seventy odd works collected in this exhibition are grouped into Mclntyre's main subject areas of landscapes, still life and portraits. Covering 26 years of his artistic career we see how early tendencies first evident in the New Zealand works are extended and developed. Raymond Mclntyre was along with Frances Hodgkins and his early friend and fellow student Sydney Thompson among the New Zealand artists who chose not to return permanently to New Zealand. It is fortunate that this exhibition of works has been assembled and organised by the Auckland City Art Galelry and toured by the N.Z.A.G.D.C. to Christchurch, Wellington and Dunedin. The works are also accompanied by a comprehensive book on Raymond Mclntyre with critical essay, selection from McIntyre's own writings and 48 colour plates.
Together they give us the unique opportunity to consider Raymond Mclntyre both as an artist and as an art critic. It is interesting to speculate whether Christchurch audiences over 50 years after his death will today provide a more enlightened and appreciative audience for Raymond Mclntyre's works than the one he left at his departure in 1909.
('Raymond McIntyre Survey Exhibition', Bulletin, No.37, January/February 1985, p.1)
Date:


20 February – 24 March 1985

Exhibition number:
331
Collection works in this exhibition
6 items