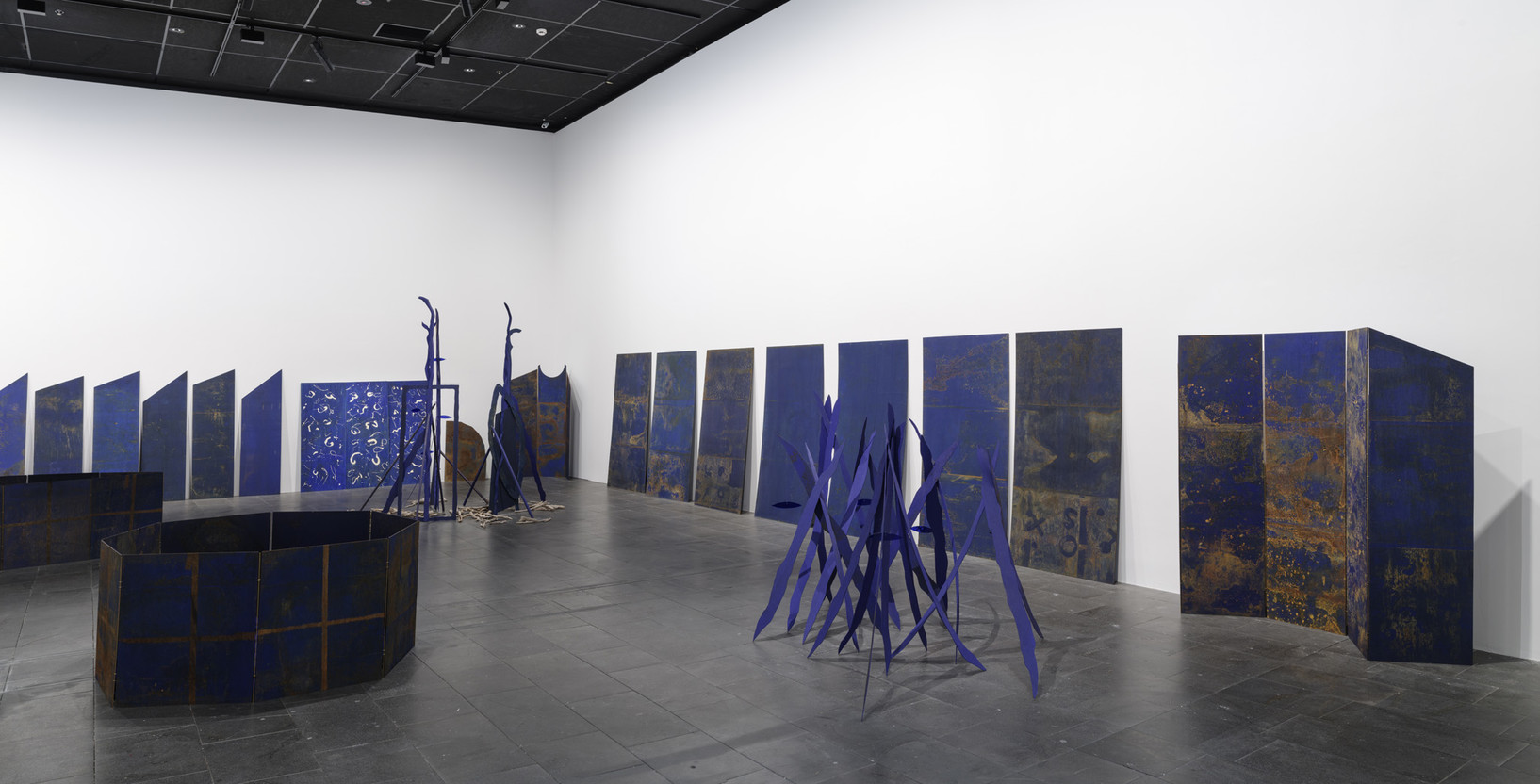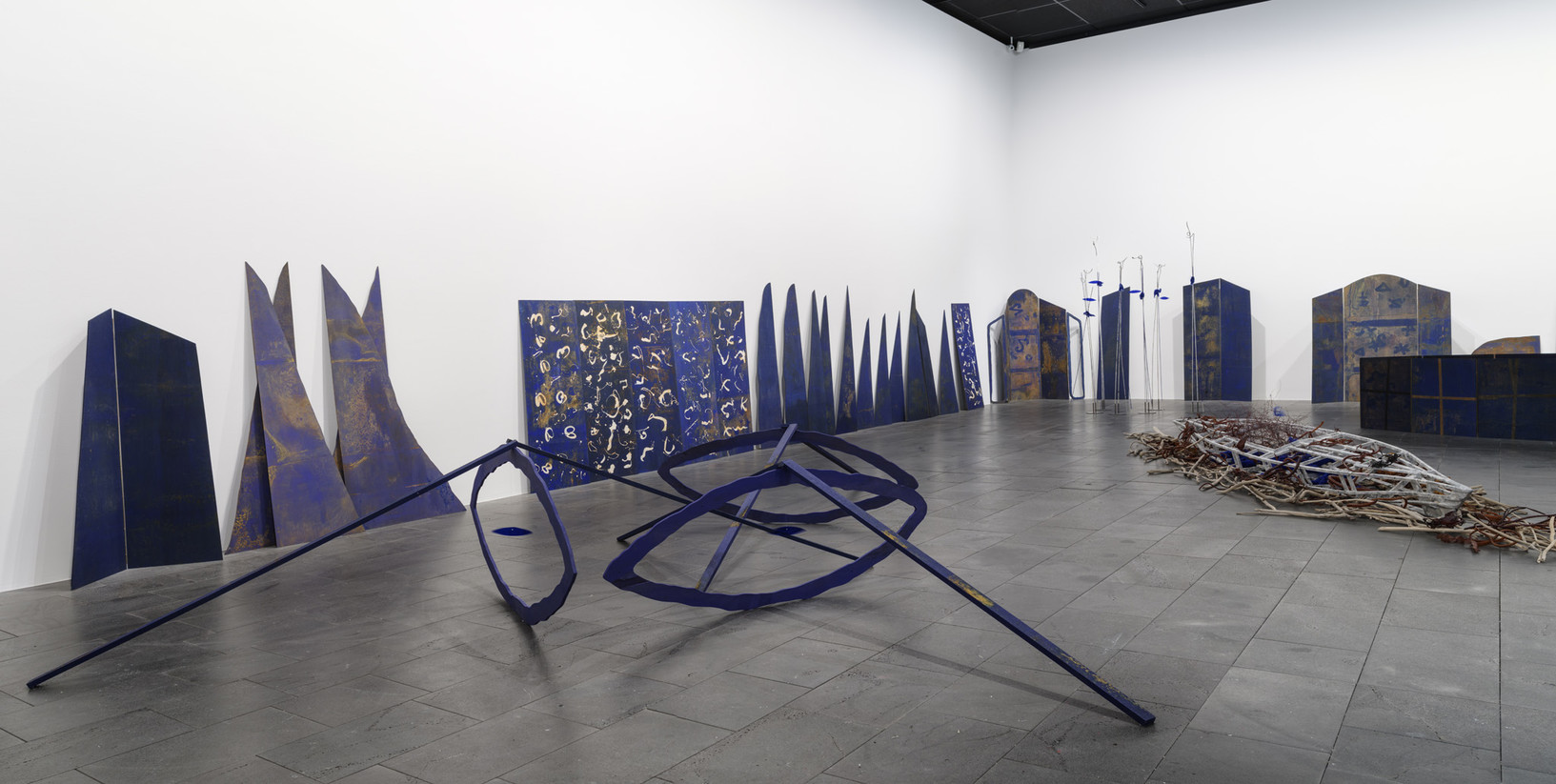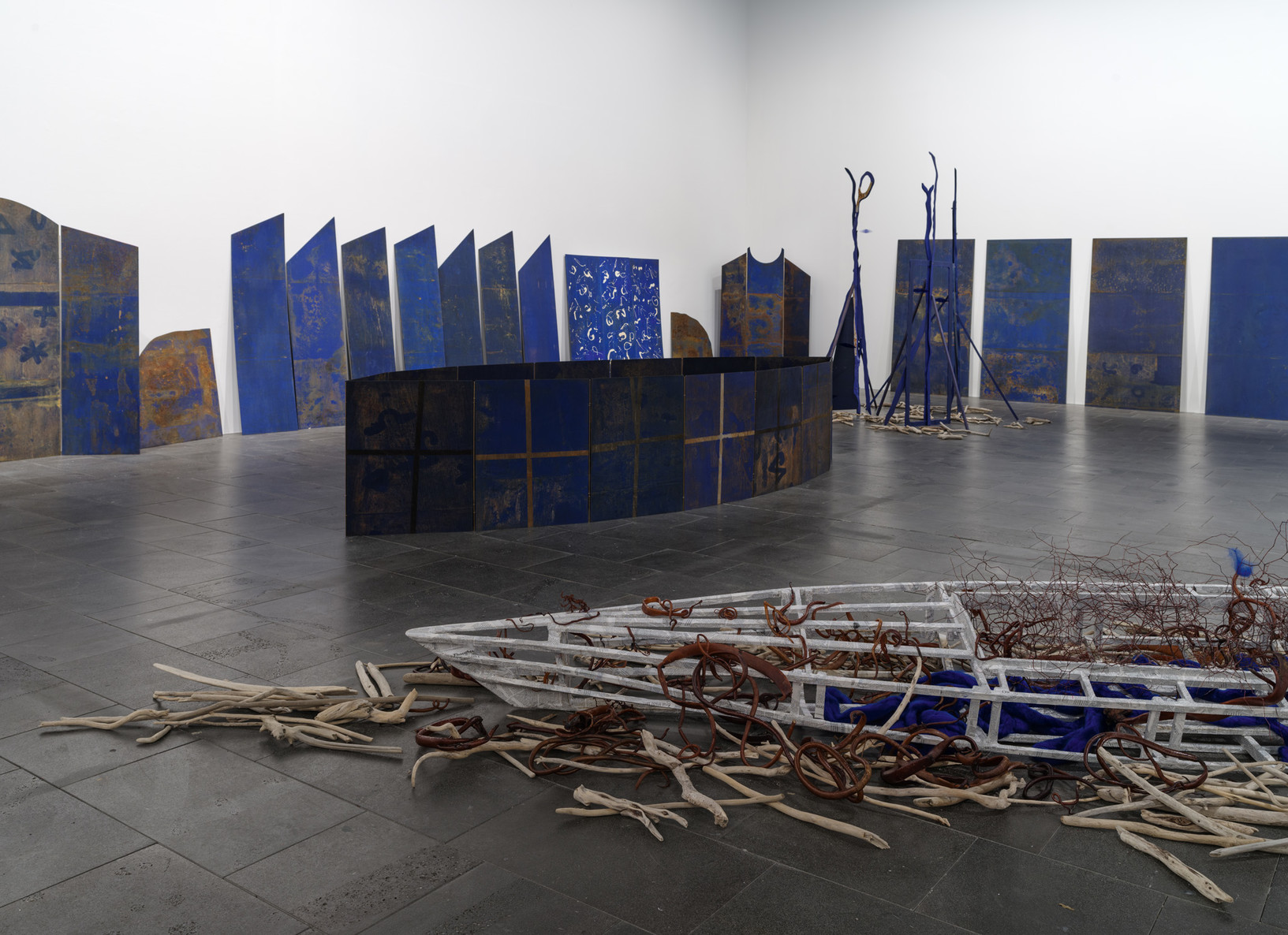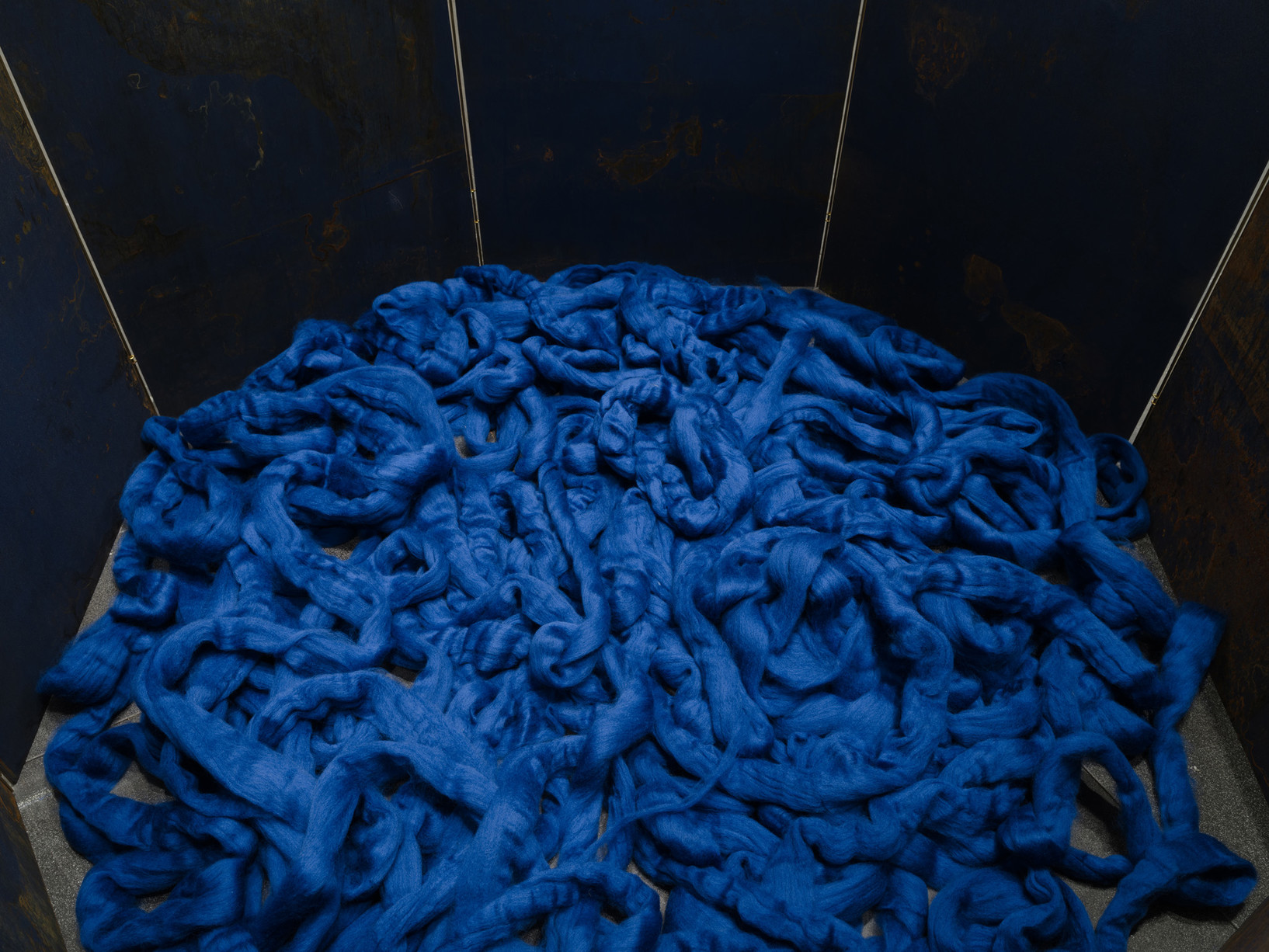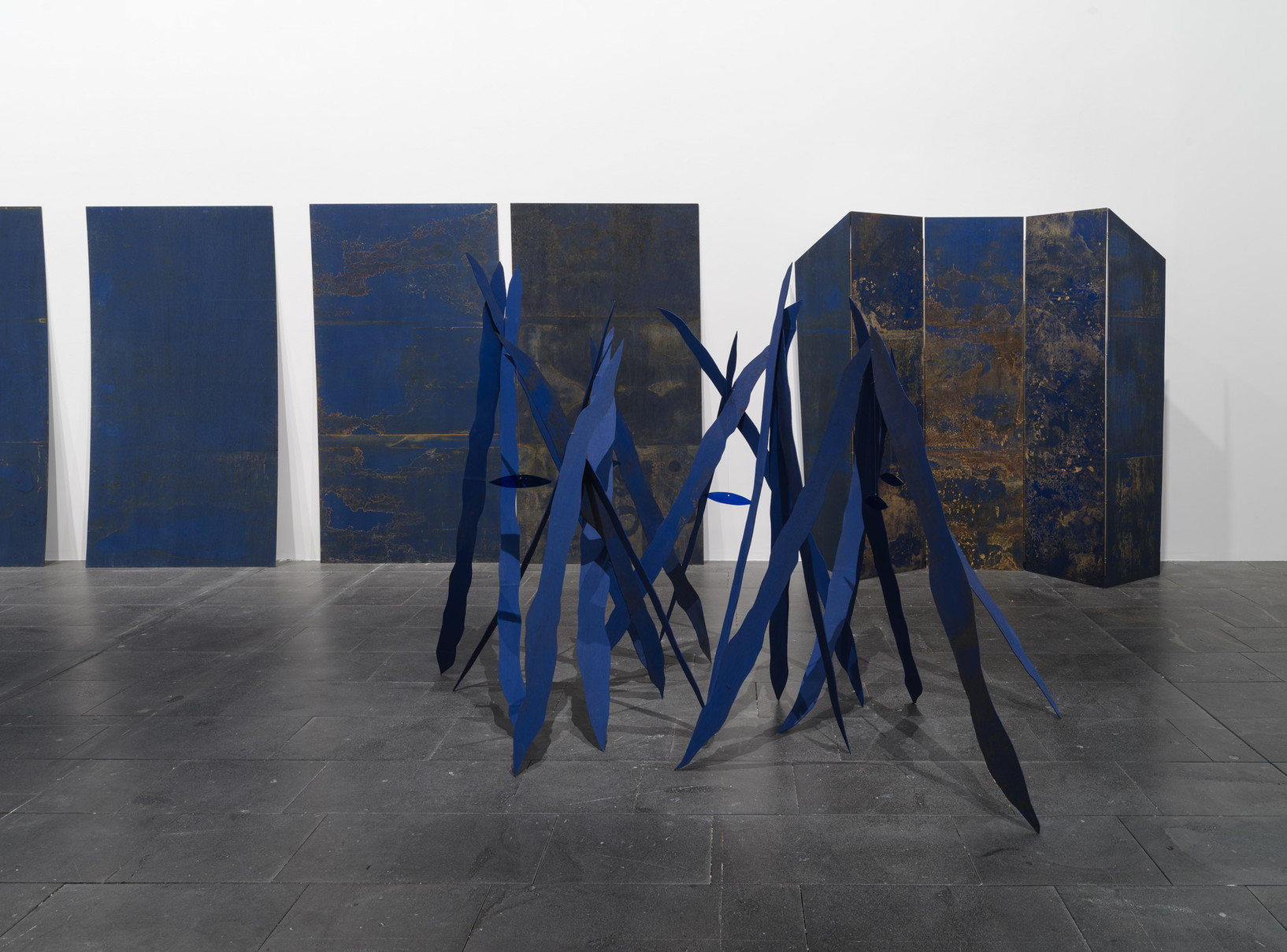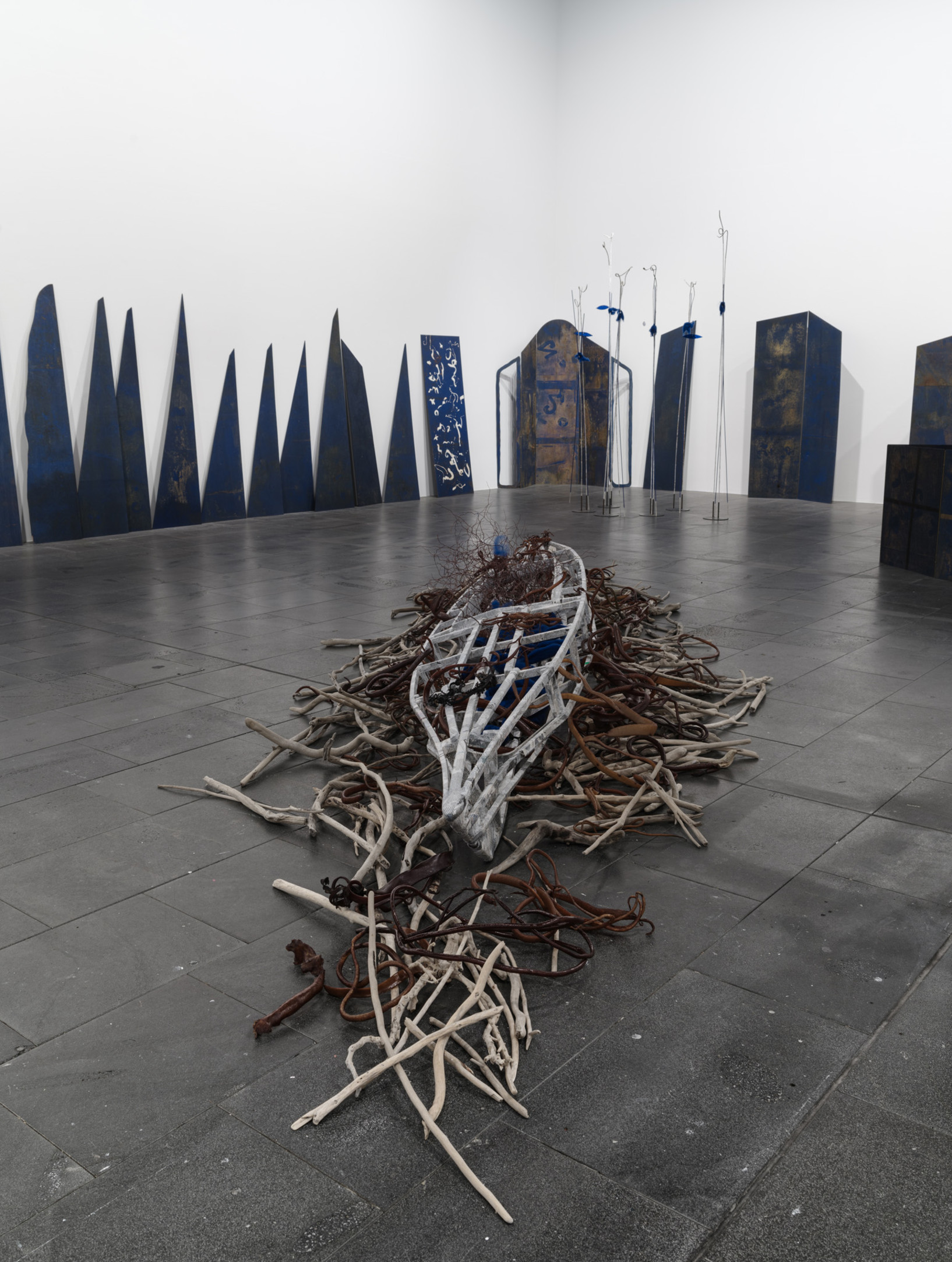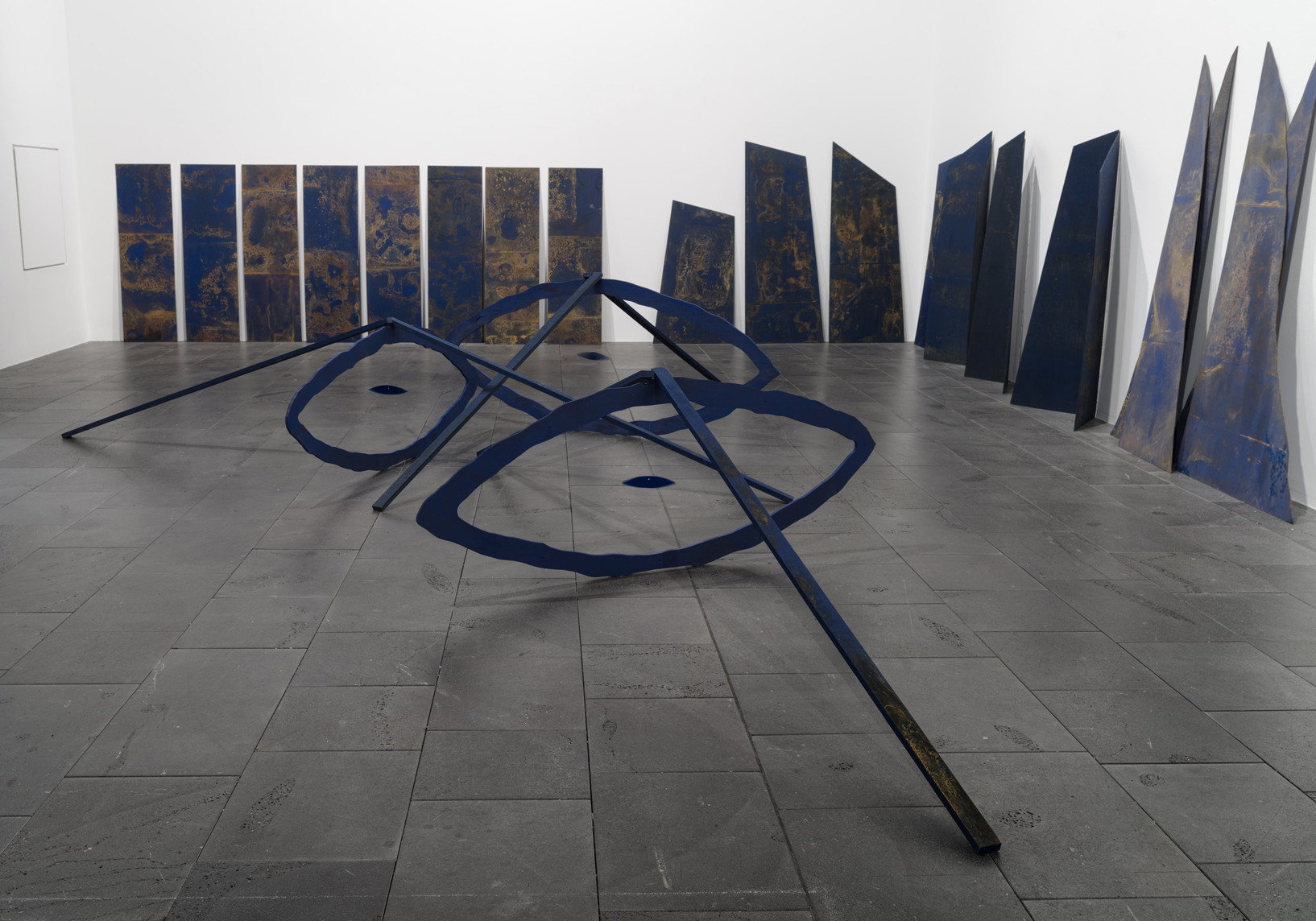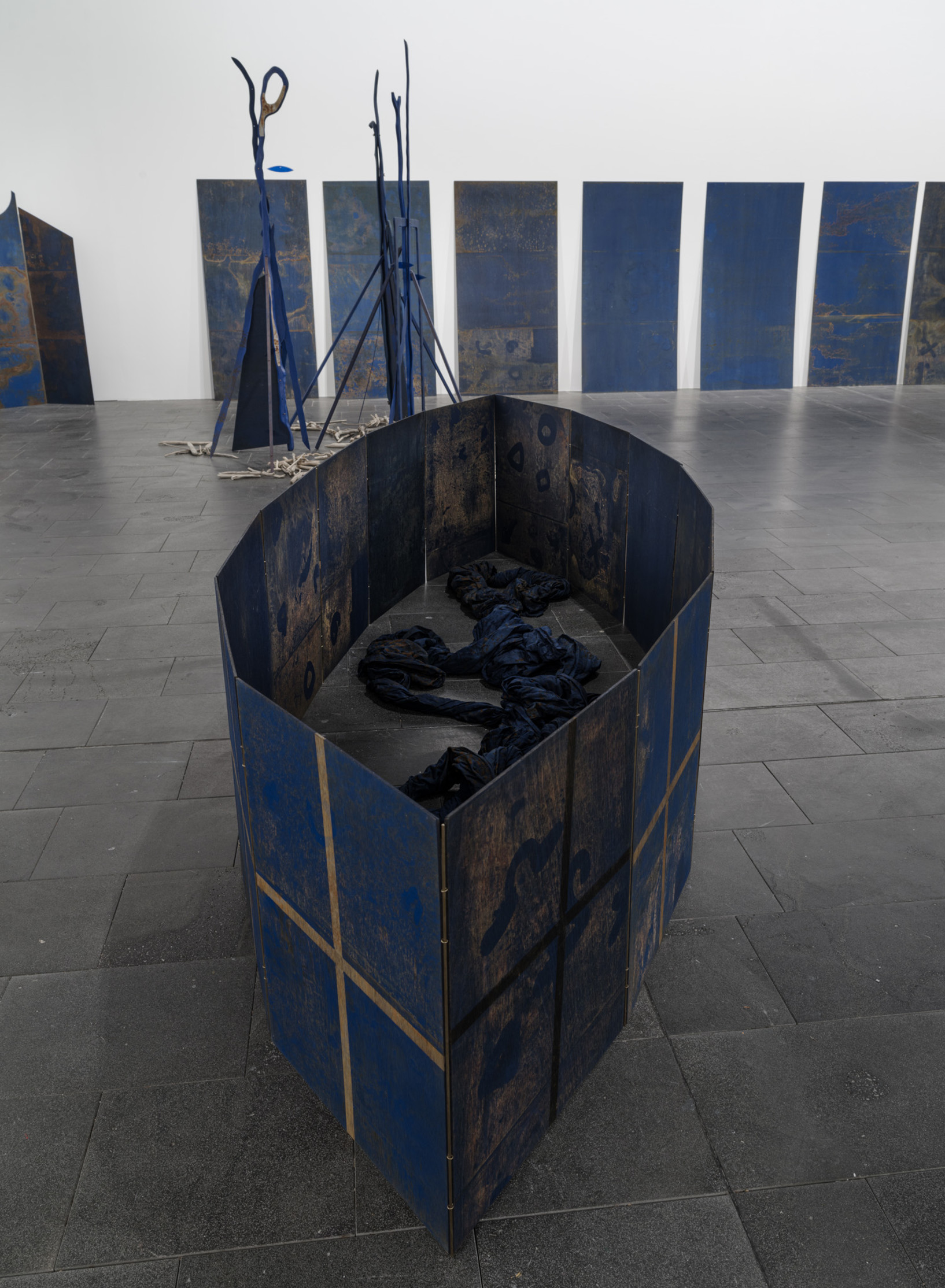 This exhibition is now closed
An immersive and open-ended sculptural response to colour and space.
Look slowly and see deeply with one of New Zealand's most respected installation artists. For Rhodes, blue is a colour rich in associations, recalling the sea, the sky, our 'blue planet' viewed from space. It's also a state of mind – clear, calm, reflective and melancholy. Blue Mind combines a wide array of materials, from kelp and cloth to stained wood and glass, that Rhodes has accumulated, salvaged and often recycled over many years and multiple projects. Through her acute understanding of spatial relationships, they transformed into a captivating meditation on vulnerability, fluidity and impermanence.
Date:


28 November 2020 – 7 March 2021

Exhibition number:
1105
Collection works in this exhibition
1 item