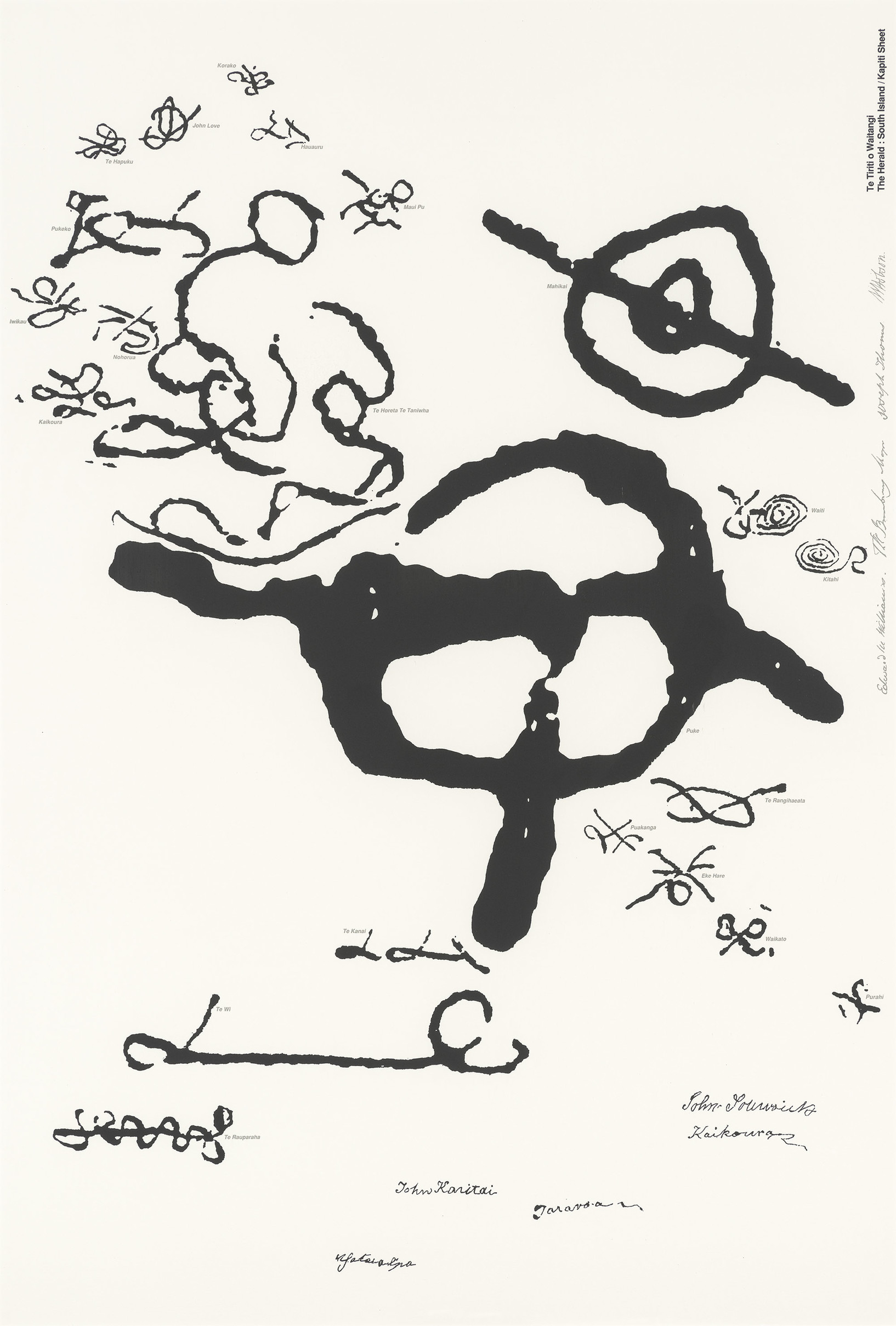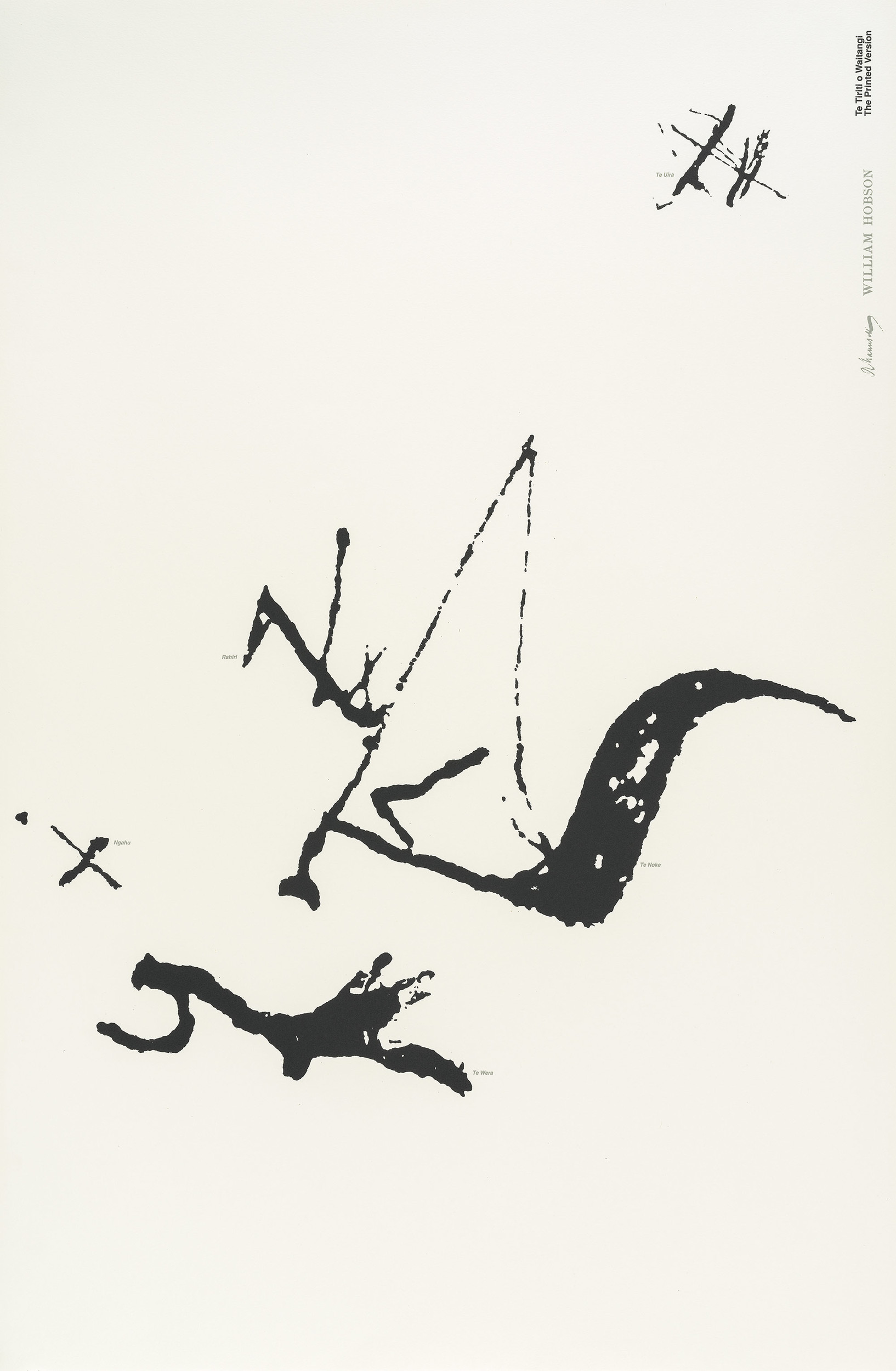 This exhibition is now closed
An exhibition of Max Hailstone's most controversial and important series, using the signatures of the rangatira (Māori chiefs) who signed New Zealand's Treaty of Waitangi in 1840
The work and influence of Max Hailstone (1942–1997) is critical to an understanding of graphic design and typography in New Zealand. Born and trained in England, and recognised internationally for his work, Hailstone led the graphic design department at the University of Canterbury School of Fine Arts throughout the 1970s, 80s and 90s, where he inspired a generation of designers.
This exhibition presents one of Hailstone's most controversial and important bodies of work, featuring the signature marks of the rangatira (Māori chiefs) who signed New Zealand's Treaty of Waitangi in 1840 and Declaration of Independence in 1835.
Hailstone's interest in the Treaty signatures was sparked in 1990 when he noted the cool, impersonal language surrounding judgements on land claims and Treaty grievances. He was inspired to create these works as a reminder that the Treaty is a 'document of the people'. Hailstone acknowledged the deep significance for Māori of the signatures as having mana, or a spiritual presence, however his use of the signatures was, for Māori, an issue of tikanga or protocol.
Exhibition number 1009
Collection works in this exhibition
9 items