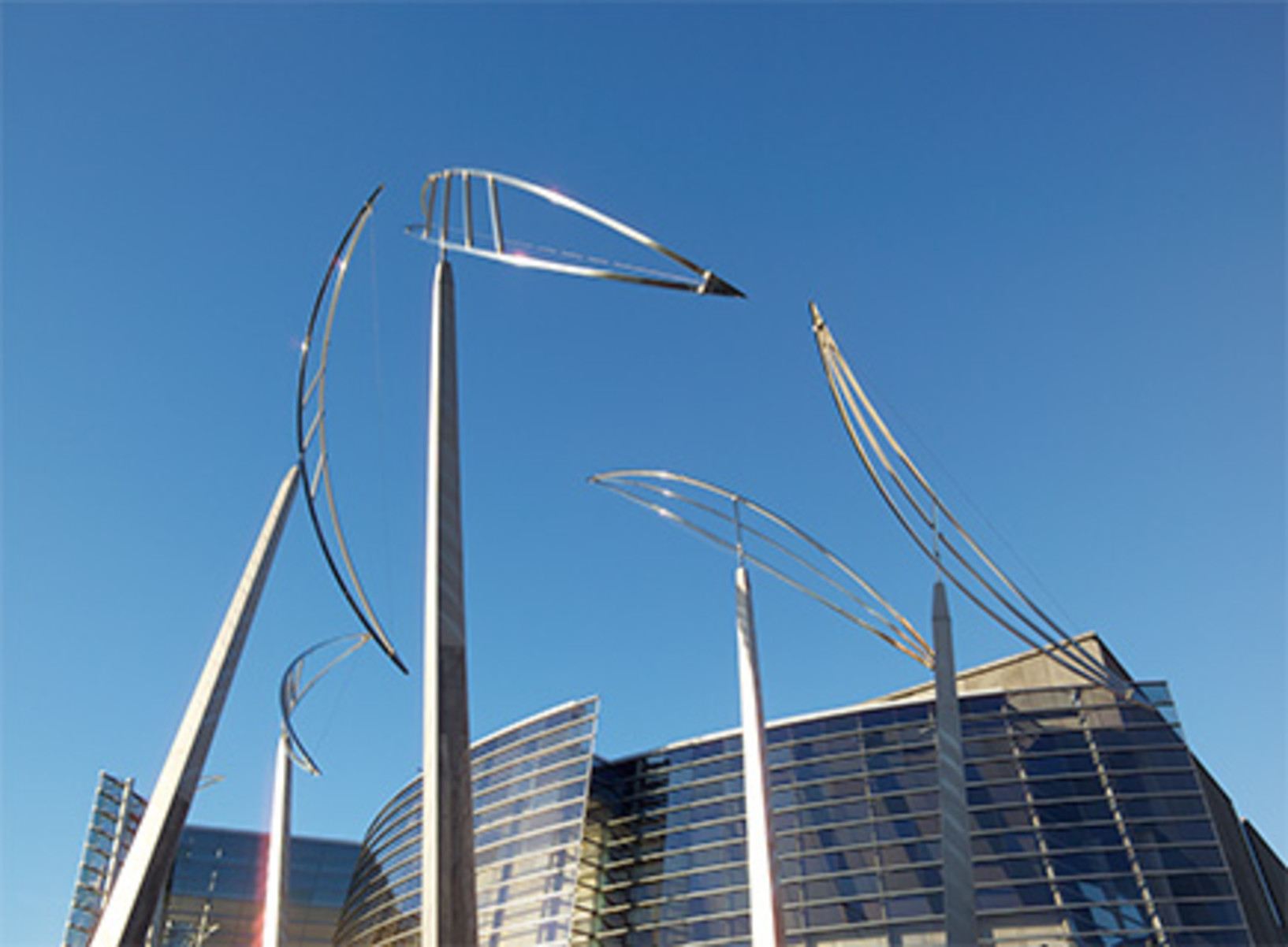 Graham Bennett's Reasons for Voyaging is a gateway sculpture which welcomes visitors to the Gallery.
It was designed and installed as part of the building itself and was a collaboration between local sculptor Graham Bennett and architect David Cole.
The seven stainless steel poles are fitted with an electronic mechanism that causes them to rotate every full moon.
At midday on the day of the full moon the sail on top of each pole rotates three times, then moves to its new position, one after the other. The sequence lasts approximately thirteen minutes.
THIS MOVEMENT IS NOT CURRENTLY WORKING DUE TO THE EARTHQUAKES.
The seven poles are positioned so that visitors walk through the sculpture conveying a sense of arrival and departure, invitation and challenge.
The work encourages visitors to consider the experiences and motivations of all travellers to New Zealand: Maori and Polynesian voyagers, European settlers and more recent migrants.
Read more in Bulletin 125 [PDF 5.6MB]
Related reading: Outer Spaces