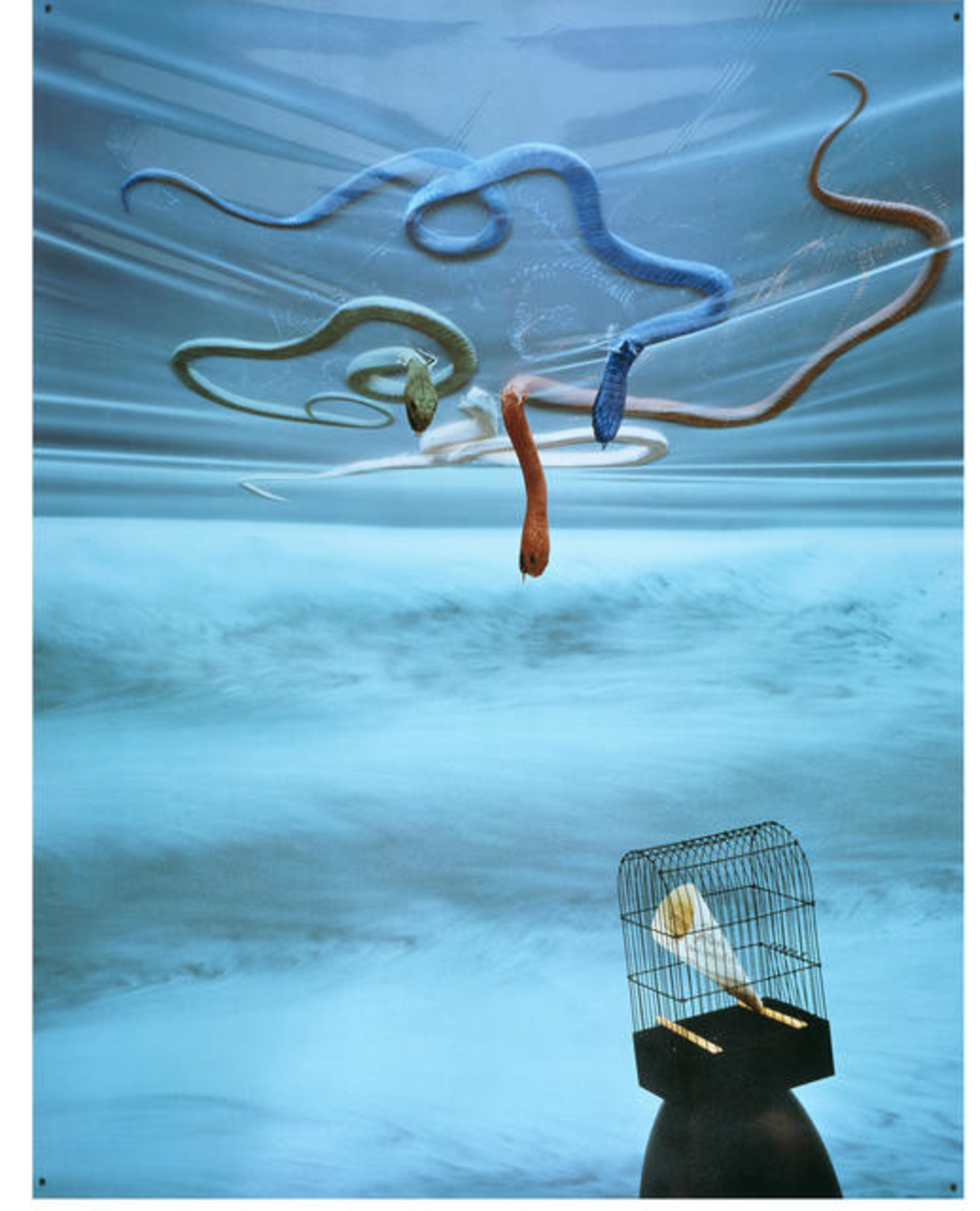 This exhibition is now closed
From June 15 until July 2, the McDougall Art Annex will provide an opportunity to view photographs from the Robert McDougall Art Gallery's Contemporary Collection.
The photographs selected from Exposure represent the diversity of the Photographic Collection, highlighting its individual strengths. Included in the exhibition of images by contemporary New Zealand photographers/artists are portraits and self-portraits, views, photographs composed within a studio setting, and others which utilize techniques of photomontage.
The late Doris Lusk, a familiar figure in both local and national art circles, features in two photographic portraits: one by Kevin Capon and another by a Dunedin photographer who exhibited at the Annex last year, Adrienne Martyn. Two large cibachrome photographs by Di ffrench The Hunter Warrior and The Life Drawing Class have been recently acquired for the permanent collection following an exhibition held at the Annex in February to mark the close of ffrench's year as Trust Bank Canterbury/Arts Council Artist in Residence.
Monochrome photographs by Laurence Aberhart from the early 1980s and early photo collages by Merylyn Tweedie will also be included in the exhibition. Other works dating from this time are images selected from Glenn Busch's popular Christchurch Gas Workers series.
Photographs by local artists Margaret Dawson and Richard Reddaway will also be on display at the Annex.
This selection of works from the Gallery's permanent collection at the Annex will be the first of an occasional series of exhibitions at this venue which aim to provide access to the Gallery's collection of contemporary New Zealand art. Friends the Robert McDougall Art Gallery are warmly encouraged to visit the Annex and view the highlights of our contemporary collection of photographic images.
('Exposure: Contemporary Photographs from the Collection', Bulletin, No.74, June/July 1991, p.3)
This exhibition was held at the McDougall Art Annex in the Arts Centre.
Date:


15 June – 2 July 1991

Exhibition number:
481
Collection works in this exhibition
34 items