Event
Xmas Craft
Family and Kids
Past event
Education Centre
Free
Drop in to the Education Centre with the kids for a spell of Christmas crafting!
Stop in any time between 11am and 4pm!
Related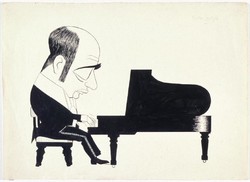 This year's weekly ArtBite programme is about to start! From Friday 10 February, we will again offer a weekly presentation of a work on display here at Te Puna o Waiwhetū. The aim of these 30-minute talks is to give you an art break in the middle of your day. We know you're busy, so this isn't a long lecture meant to take up too much of your time. And they're free. With a new work presented each Friday at 12.30pm, the information will be fresh so you can impress your friends during your weekend socialising.