Exhibitions
Events
On display
Playing Strategically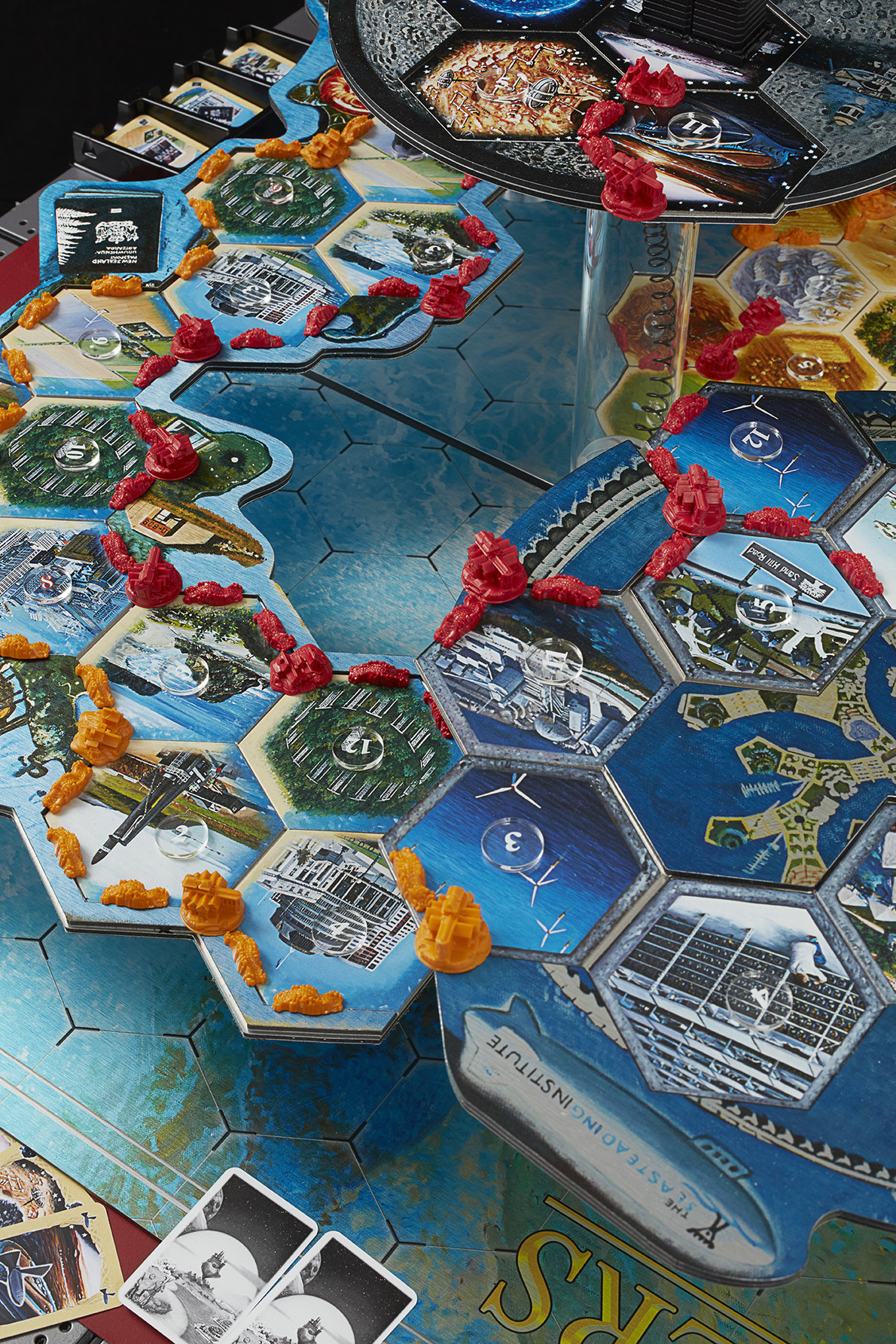 Event
Past event
Bayleys Knight Frank Foyer
Free
In case you missed it, board games are cool again, so because Simon Denny's board game inspired exhibition The Founder's Paradox is currently on we are going to spend an afternoon playing some of the best board games on offer. Bring your game face.

NOTE: extended run time, event now beginng at 10:30am to allow for some great D&D campaigns!
Brought to you in collaboration with SAGA, board games will be taking over the Gallery Foyer on the 31st of March! Groups will be able to book to play board games like Catan, 7 Wonders, Pandemic, Ticket to Ride, while other games will be free for you to have a go at all afternoon long like Love Letter, Coup, Code Names. You are also welcome to bring your own games too!
There will even be some D & D campaigns run by SAGA. This is a great opportunity to have a go if you have always wondered what D & D is about!
We also will be running a cash bar with an incredible food truck on site!
Please email amy.marr@ccc.govt.nz to book one of the following games for an hour or to register your interest in being a part of a D & D campaign. Please say what time you would like the game from and the number of people in your group:
-Catan
-Ticket to Ride US
-Ticket to Ride Europe
-Pandemic
-7 Wonders
-Munchkin Quest
-Exploding Kittens
-Forbidden Desert
(note we have multiple copies of some games)